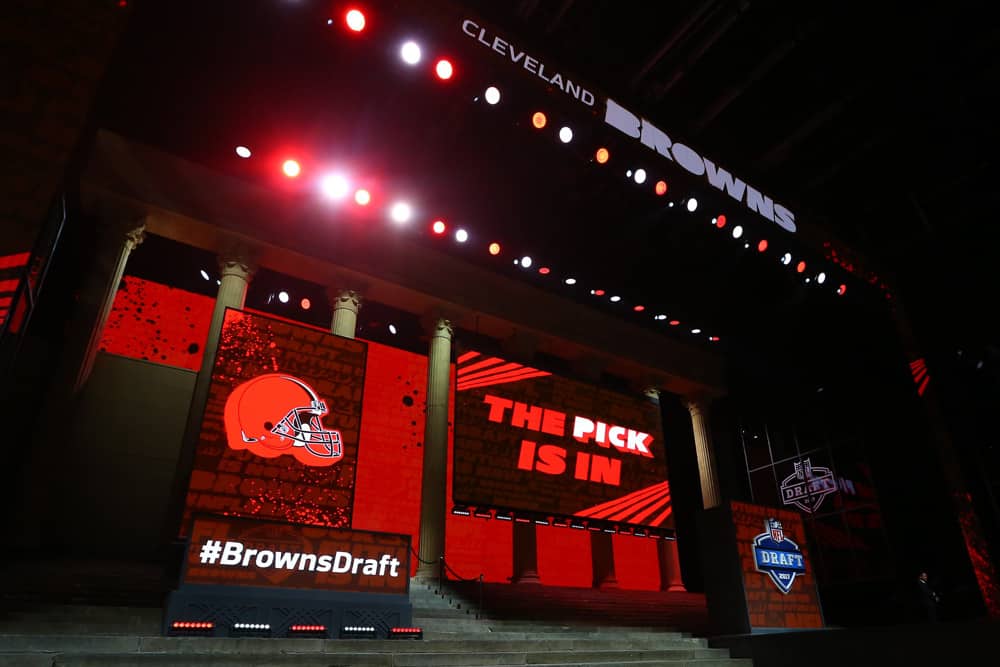 The 2021 NFL Draft is less than a week away.
Excitement is mounting as the city of Cleveland and the Cleveland Browns are hosting the draft this year.
Details are being released on who will be making the Browns' draft picks.
Shaw High School Senior Mya Tomoto will be making the Browns first-round pick which is 26th overall.
NFL announces fans will join Roger Goodell in announcing first round picks at the draft, with each representing a different cause

For the #Browns at 26- Mya Tomoto, a 12th grader at Shaw HS. More on her amazing work: pic.twitter.com/cs1UJAGhyk

— Matt Fontana (@MattFontana83) April 22, 2021
Who Is Mya Tomoto?
Tomoto is a high school senior at Shaw High School in East Cleveland.
In addition to being the valedictorian of her class, Tomoto has emerged as a philanthropic figure during the COVID-19 pandemic.
She is interested in computer science so she worked with her school district to hand out computers for students for remote learning purposes.
Tomoto also was a resource for students who had technical issues with their computers.
Mya Tomoto is an amazing young lady who also ran cross country and played the trumpet during her high school career.
The Browns recognized her efforts last fall with their "Stay in the Game" initiative which donated a $350,000 grant to East Cleveland schools.
Other Draft Presenters
Lake Catholic High School football coach Marty Gibbons will announce a Friday draft pick.
2020 Cleveland Browns "Coach of the Year" Marty Gibbons will be revealing a draft Browns draft pick on Friday, April 30th.

Gibbons led Lake Catholic to the D-4 state title game as a 12th seed last season. pic.twitter.com/CeikPhUT0p

— Northeast Ohio HS Sports (@NEOhsSports) April 22, 2021
Gibbons is a Lake Catholic alumnus who helped his team earn state titles in 1991 and 1992.
He led Lake Catholic to the Ohio Division IV championship game last fall; Lake Catholic lost to Van Wert in a close game, by the score of 31-28.
Marty Gibbons was named the 2020 Cleveland Browns High School Coach of the Year.
Health care worker Kendalyn Mackay will announce a Browns draft pick on Saturday.
Mackay was featured as part of the Browns "Hats Off To Our Heroes" initiative spotlighting health care workers who went above and beyond during the COVID-19 pandemic.
She worked tirelessly to make sure dialysis patients, who were high-risk candidates to contract COVID-19, did not miss treatments.
Mackay often picked up extra shifts and worked longer hours to meet this critical need.
The 2021 NFL Draft begins on Thursday, April 29 and goes through Saturday, May 1.