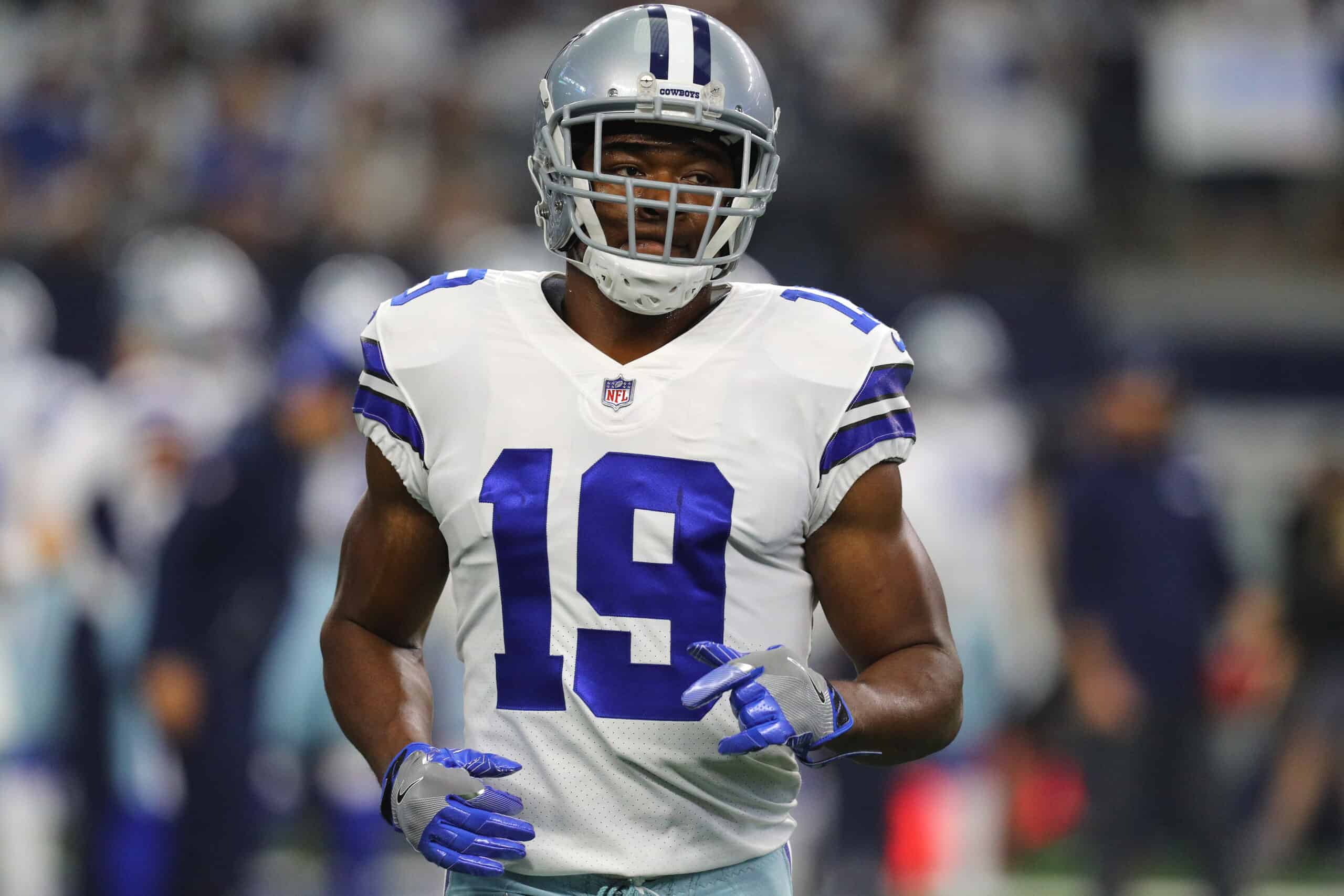 It's no secret that the Cleveland Browns need to upgrade at wide receiver this offseason.
They have little depth at the position and need to make a splash in free agency or the draft.
That being said, the Browns could possibly be interested in signing Amari Cooper.
The four-time Pro Bowl wideout has a good chance of being cut by the Dallas Cowboys.
On #Cowboys WR Amari Cooper: I'm told it's a "possibility" the team may release him because "there are a lot of moving parts" w/t contract cost of other players (i.e. DeMarcus Lawrence, Dak Prescott, Michael Gallup), but* they've not committed to a move, one way or the other yet.

— IG: JosinaAnderson (@JosinaAnderson) March 4, 2022
He has spent part of four seasons with Dallas, but that could be coming to an end.
The Cowboys would save $14 million in cap space by parting ways with Cooper.
Cooper should have no shortage of suitors, assuming the Cowboys decide to move on this offseason.
A Surprise Cut
On paper, it seems odd that the Cowboys would want to release Cooper.
He has been successful and relatively healthy since joining the Cowboys.
However, Cooper is due $20 million in fully guaranteed money for the 2022 season.
The Cowboys have multiple key free agents and need all the cap space they can get right now.
As already mentioned, Dallas would save $14 million by letting go of Cooper, which could greatly help their cap situation.
They do have some depth at wide receiver with CeeDee Lamb and are likely to re-sign Michael Gallup.
Although, Gallup is coming off a torn ACL, so we'll see what type of shape he'll be in next season.
From NFL Now on @nflnetwork: The #Cowboys are confident in WR Michael Gallup's medicals after his torn ACL and that's why they're working to close out a long-term deal that would pay Gallup over $10 million per season. pic.twitter.com/TrpDl3ZOhR

— Mike Garafolo (@MikeGarafolo) March 7, 2022
At the end of the day, it doesn't seem like the Cowboys are cutting Cooper because of his production.
He missed two games last season, but has been healthy throughout his time in Dallas.
Cooper appears to be a reliable No. 1 receiver that could help out basically any team this offseason.
Should Cleveland Have Interest?
The two biggest holes on the Browns roster are at wide receiver and defensive line.
Outside of those positions, Cleveland appears to have a fairly solid roster.
However, the departure of Odell Beckham Jr. and likely release of Jarvis Landry is going to open a huge hole for the Browns at wideout.
They need to bring in at least one impact wide receiver this offseason.
The Browns have been rumored to be interested in Cooper along with plenty of other receivers.
The #Browns have shown interest in WRs Amari Cooper, Allen Robinson and Chris Godwin, as well as Mike Williams ahead of free agency. (via @TheAthletic/ @AkronJackson) pic.twitter.com/5LPiMQmetB

— MoreForYouCleveland (@MoreForYou_CLE) March 4, 2022
Based on his production, Cooper is not going to be a cheap signing.
He is expected to want a hefty long-term deal from any organization this offseason.
On paper, Cooper appears to be a solid fit because he's healthy and productive.
He has been hit-or-miss in the postseason, which is a bit concerning.
It all depends on what kind of deal Cooper is seeking, assuming he's cut by Dallas.
The Browns should certainly have interest in Cooper, but don't overpay for him.
There is plenty of talent in this free agent class, so the Browns shouldn't get desperate and overbid on Cooper.