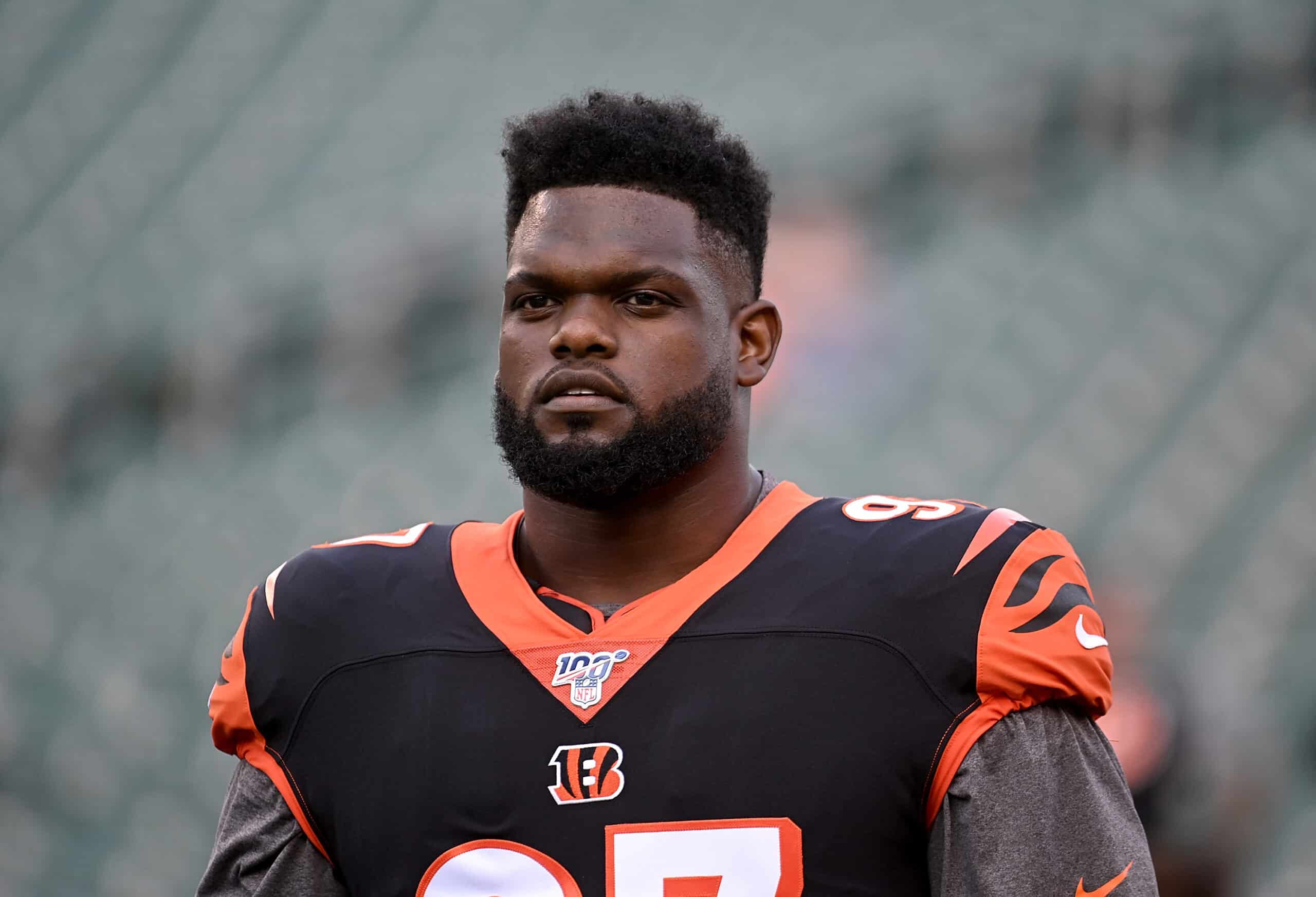 Training camp is quickly approaching, but there are still a few significant players left in free agency.
Sometimes players coming off an injury or veteran players with a significant injury history last on the free agent market longer than others.
That is the case here for 11-year veteran defensive tackle Geno Atkins.
The 33-year-old only played in eight games in 2020 before undergoing season-ending shoulder surgery.
Now, the eight-time Pro Bowl tackle is looking for a spot on a roster with the NFL season just a month or so away.
Possibly, the Cleveland Browns make an attempt at signing Atkins before the season begins.
Atkins Ready For 2021?
It was obvious from the beginning of the 2020 season that Atkins wasn't 100 percent healthy.
He played in eight games for the Cincinnati Bengals, but made a minimal impact.
Atkins decided to get surgery that ended his season, but has been cleared for football activities last month.
Former #Bengals DT Geno Atkins was cleared by Dr. Cooper for all football activity in mid-June, source said. Should start taking visits and weighing interest soon. https://t.co/CdAz52RWZN

— Ian Rapoport (@RapSheet) July 19, 2021
It's worth noting that Atkins was cleared by the Dallas Cowboys team doctor.
Although, he doesn't have a deal with the organization, so it might just be a coincidence.
Regardless, it appears Atkins is healthy and ready to play, but is without a home.
He spent the first 11 years of his career with the Bengals, but a return is unlikely.
During the offseason, the Bengals signed former Browns defensive tackle Larry Ogunjobi.
#Bengals are signing former #Browns DT Larry Ogunjobi to a 1-Year Contract

— James Layton (@RedZoneInsider) March 18, 2021
A reunion is unlikely, which means Atkins could be on a new team for the first time in his career.
He's recorded 384 tackles, 75.5 sacks, and eight fumbles forced during his career.
A future Hall of Famer and he certainly deserves a spot on an NFL roster.
Atkins To Cleveland?
Possibly, Atkins might not need to travel out of the state to find a new team.
Cleveland could use help at defensive tackle with Ogunjobi and Sheldon Richardson off the roster.
As of right now, veteran Andrew Billings and second-year player Jordan Elliott are the projected starters at defensive tackle.
Behind them, Cleveland has some depth with Malik Jackson, Tommy Togiai, and Marvin Wilson.
Atkins would certainly be an upgrade to this roster and the Browns have the cap space to sign him.
The top 5 teams in terms of available cap space right now:

Jaguars- $39.2M
Broncos- $28.9M
Jets- $27.1M
Bengals- $22.9M
Browns- $20.9M

Last season, only one team amongst the top 5 in cap space during the season made the playoffs (Cleveland Browns)

— Mike Tannenbaum (@RealTannenbaum) June 4, 2021
On paper, a deal with Atkins would make sense for both sides.
A veteran such as Atkins probably wants a chance to compete for a championship.
That hasn't happened during his 11 years in Cincinnati, but the Browns could possibly help him get that ring.
Also, Cleveland desperately needs an upgrade at defensive tackle because the current options are below average.
The Browns don't need Atkins to be a superstar, but he'd automatically be an upgrade over Billings or Elliott.
It'll likely come down to what kind of deal Atkins is seeking and if Cleveland is willing to pay him.
Earlier in his career, Atkins got a massive extension from the Bengals.
Bengals DT Geno Atkins agrees to 4-year, $65.3M extension, per @RapSheet

$16.3M/year salary is highest average by a non-QB over 30 https://t.co/yWDIcZG5gv pic.twitter.com/ZE2tOiJqRR

— B/R Gridiron (@brgridiron) August 28, 2018
In theory, Atkins would take a one or possibly two-year deal with Cleveland.
The Browns can give Atkins a reasonable deal and a chance at a Super Bowl.
That is something not many teams can offer right now, but Cleveland has the money and the talent to compete.
This roster is ready to win now and Atkins is an upgrade.
Sign him before it's too late!