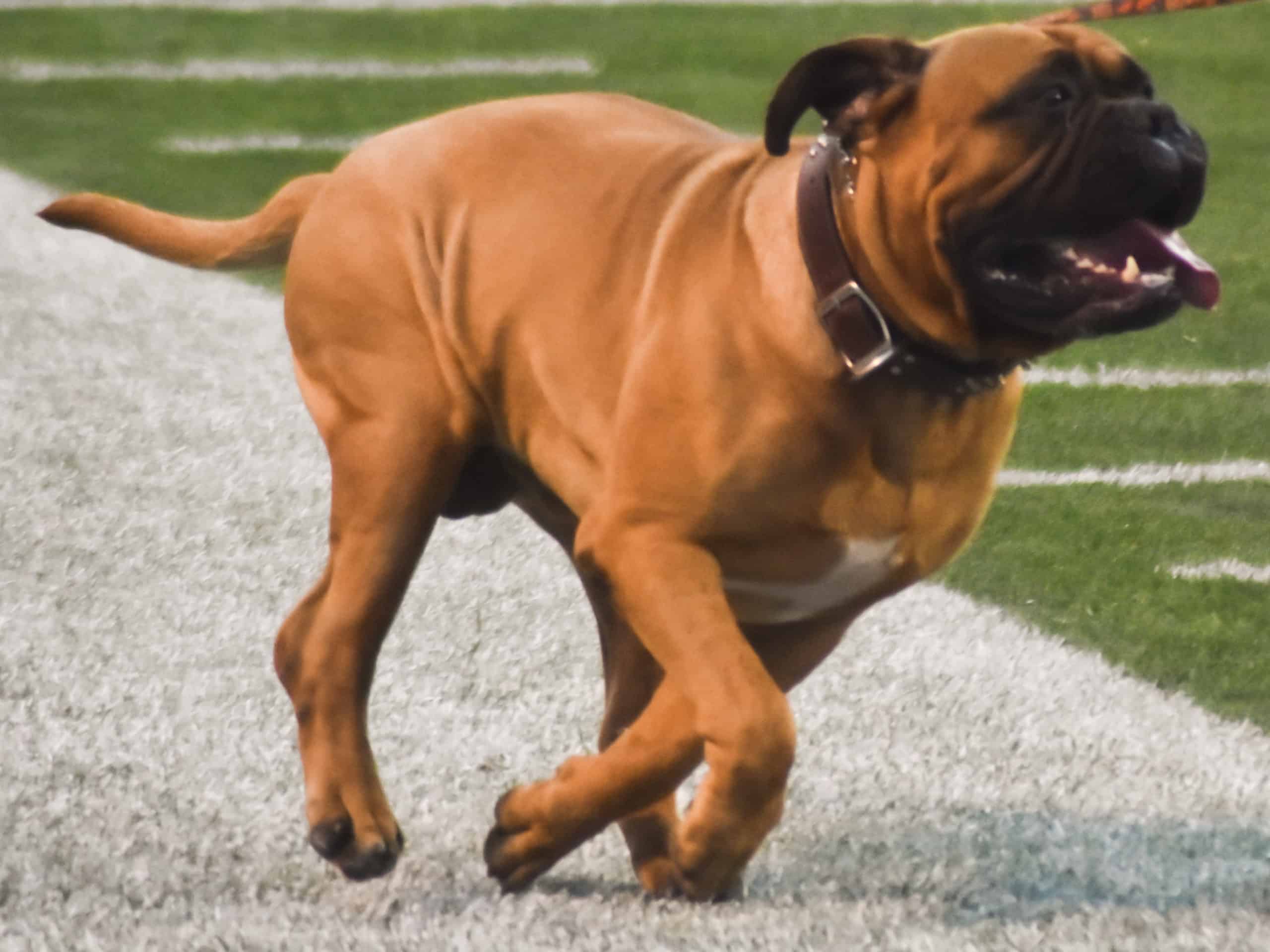 On November 10th, 2019, the Cleveland Browns introduced their new mascot, SJ. He's taking over for his aging dad, Swagger, who has been Cleveland's mascot for the last five years.
In three games since SJ took over as the Browns mascot, Cleveland is 3-0. They boast an average margin of victory of 11.3 points.
Important to note: SJ is a v good boy and also 3-0. 🐶 pic.twitter.com/DstCEjENBX

— Cleveland Browns (@Browns) November 24, 2019
SJ wasn't the only addition to the Browns in Week 10. Kareem Hunt joined the team after serving his eight-game suspension.
Hunt offered an immediate upgrade over Dontrell Hilliard, who played behind Nick Chubb. In three games, Hunt posted 178 total yards and 1 touchdown on 33 touches. In comparison, Hilliard earned 137 total yards and 2 touchdowns on 24 touches.
Neither player has seen enough snaps to earn a Pro Football Focus (PFF) rank this season. They have both been given grades for their contributions this season, though. Hunt currently boasts a 70.8 grade, while Hilliard's sits at only 55.7.
Kareem Hunt has his first touchdown since joining Cleveland. pic.twitter.com/iBaAYtEHh7

— Tyler Greever (@WIBWTyler) November 24, 2019
Nick Chubb saw a slight increase in carries since Hunt's return. Through the first eight games this season, he averaged 100.4 yards on 19.3 carries per game. In his last three games, he averaged 104.7 rushing yards on 22.7 carries per game.
Many analysts argued that Hunt might cut into Chubb's workload, limiting arguably the most productive offensive player for Cleveland. That simply hasn't been the case, though.
#Browns RB Nick Chubb's touches in the three games since RB Kareem Hunt's return:

Week 10: 22
Week 11: 27
Week 12: 24

Chubb has 377 yards from scrimmage in that span (125.6 per game)

— Russell Clay (@RussellJClay) November 25, 2019
The addition of Hunt hasn't only helped Chubb. Baker Mayfield has been playing at a higher level over his last three games, as well. He threw for 758 yards and 7 touchdowns with only 1 interception on 104 attempts over that three-game span. His only interception came via an Odell Beckham Jr. dropped pass.
Hunt's efficiency in the passing game helped Mayfield's ability to control the ball. In turn, their defense is playing more efficiently, allowing only 15.7 points per game over the last three weeks.
The Browns schedule has been easy recently, though. Their win streak comes against the Buffalo Bills, Pittsburgh Steelers, and Miami Dolphins. These three teams combined for 16 wins in 2019 thus far. The majority of those wins come against teams that own below-.500 records.
This easy section of the Browns' schedule continues for weeks, as their next few matchups are against the Pittsburgh Steelers, Cincinnati Bengals, and Arizona Cardinals. It's only fair after the Browns saw a stretch of games against the Baltimore Ravens, San Francisco 49ers, and Seattle Seahawks earlier this season.
Opponents records aren't that important in the grand scheme of things, though. A win counts the same whether it comes against the Miami Dolphins or New England Patriots, as does a loss.
It's fun to believe that Cleveland is playing well for their new mascot, but the addition of an elite talent like Hunt has more to do with their recent win streak.
Regardless of the reason behind their recent win streak, Cleveland re-entered the playoff picture after many fans wrote them off. With an easy stretch of games remaining (excluding the Baltimore Ravens in Week 16), the Browns are in a prime position to claim a Wild Card spot in the playoffs.