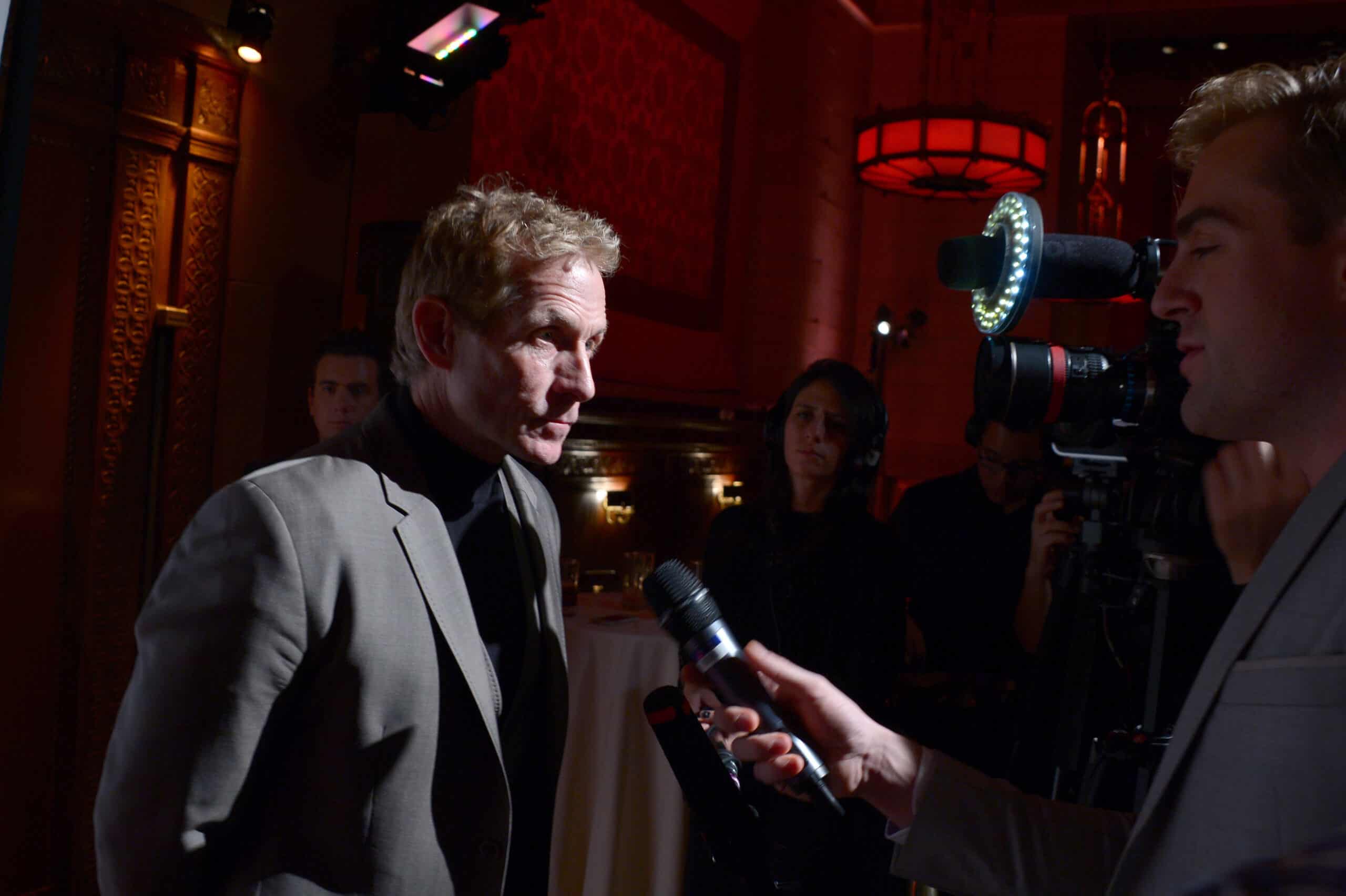 The Cleveland Browns are getting ready to report to training camp.
On July 27, the true work begins, and at least some of the speculation ends.
That's why this is the perfect time for media personalities to cast their Super Bowl predictions.
The latest to do so is Fox Sports Skip Bayless.
In a recent episode, Bayless predicted a Browns vs. Buccaneers Super Bowl with the Bucs winning.
Here is the clip which he briefly shares his prediction before he goes into a diatribe about his favorite team, the Dallas Cowboys.
.@RealSkipBayless predicts the Bucs go back-to-back and win Super LVI pic.twitter.com/UijqLfHGKV

— UNDISPUTED (@undisputed) July 23, 2021
Bayless Is Not Alone
He is not the only one who believes the Super Bowl will be a Browns vs. Bucs matchup.
Some predict a different outcome to the game.
OTL Sports Super Bowl prediction
Cleveland Browns vs Tampa Bay Bucs pic.twitter.com/p3TPqqiGvu

— On Top of the Line Sports OTLSPORTS.COM (@OTLSPORTS) July 19, 2021
Hard To Pick Against The Bucs
They are the defending Super Bowl champions and managed to keep their core of players together for a viable opportunity to go back-to-back.
The Bucs received their Super Bowl rings this week.
Tom Brady lets us know he is not done despite getting his seventh ring.
On social media, he tells us which is his favorite ring…#TheNextOne.
Pretty sick. #WhatsMyFavoriteRing? #TheNextOne pic.twitter.com/nzdVfdPa3u

— Tom Brady (@TomBrady) July 23, 2021
Ironically, the Bucs open the season with the Cowboys in Week 1 so if the Cowboys pull off a monster upset, could Bayless reconsider his NFC selection for the Super Bowl?
AFC Picture Is Murkier
Picking the Browns as front runners in the AFC makes Browns fans nervous.
There is a lot of competition from teams led by young quarterbacks including the Buffalo Bills, Baltimore Ravens, and Kansas City Chiefs.
The Browns have an immediate test on Week 1 against the Chiefs at Arrowhead.
It is hard to say that a Week 1 game makes or breaks a season, but this particular Week 1 game can dictate how the Browns come out of the gate.
Browns vs Chiefs.

The NFL puts the best two QBs in the AFC against each other week 1. I can't blame them. Will be a helluva matchup!

— Browns Time (@DevotedBrownie) May 12, 2021
The fact that they are underdogs against the Chiefs is a good thing.
Some are concerned how the Browns will handle the intense scrutiny.
More nationalized television games and a lot of exposure is expected for this team.
That is a huge departure since the Browns largely flew under the radar or made news for less than positive reasons in recent years.
The good news is that we are about to get our first dose of Browns 2021 football coming up this week with training camp.