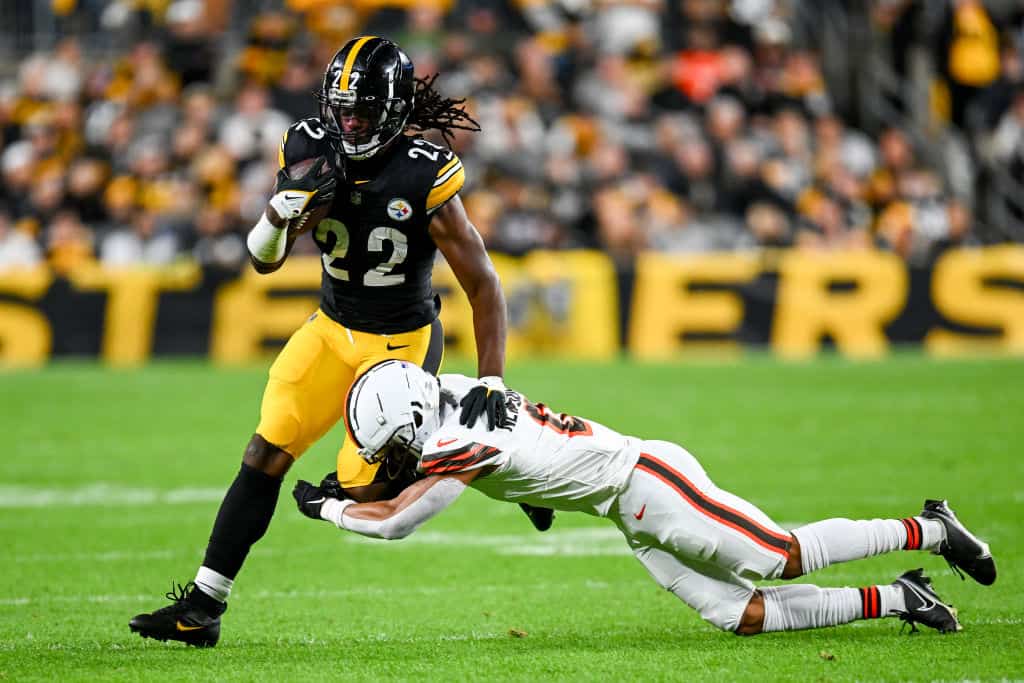 It wasn't all bad for the Cleveland Browns Monday night in Pittsburgh.
Jim Schwartz had the defense ready to go again for the primetime matchup.
Cleveland held the Steelers offense to 12 points and Kenny Pickett had the worst QBR of the week.
And as cleveland.com's Hayden Grove points out, it leaves the Browns defense ranked among the best.
Browns Defensive Ranks After Week 2:

Yards: 2nd

Yards per Game: 2nd

Points Allowed: 2nd

Pass Yards per Game: 3rd

Rush Yards per Game: 3rd#Browns

— Hayden Grove (@H_Grove) September 19, 2023
Only the Dallas Cowboys have allowed fewer points and yards than the Cleveland unit.
Cleveland isn't counting on one strength to push them up in the rankings, either.
They are third in both passing yards and rushing yards allowed.
And if defense wins championships, the season is far from lost for the Browns.
Andrew Berry gets some of the credit for giving Schwartz the weapons he needs to run his scheme.
But Schwartz is not simply repeating things that worked in the past.
He adjusted to the Browns' personnel, playing to their strengths at all three levels.
Most of all, he's kindled emotions as a force to be reckoned with.
DT team up for the sack@mohurstjr 🤝 @ShelbyHarris93 pic.twitter.com/GRjDSAZHnY

— Cleveland Browns (@Browns) September 19, 2023
And that has bonded the team into a unit that picks each other up and celebrates each other.
When there is a mistake, like George Pickens' 71-yard zone-busting touchdown, they shrug it off.
There were no bewildered looks or finger-pointing to be seen after that big play.
Instead, they regrouped and took it to the Steelers again next time out.