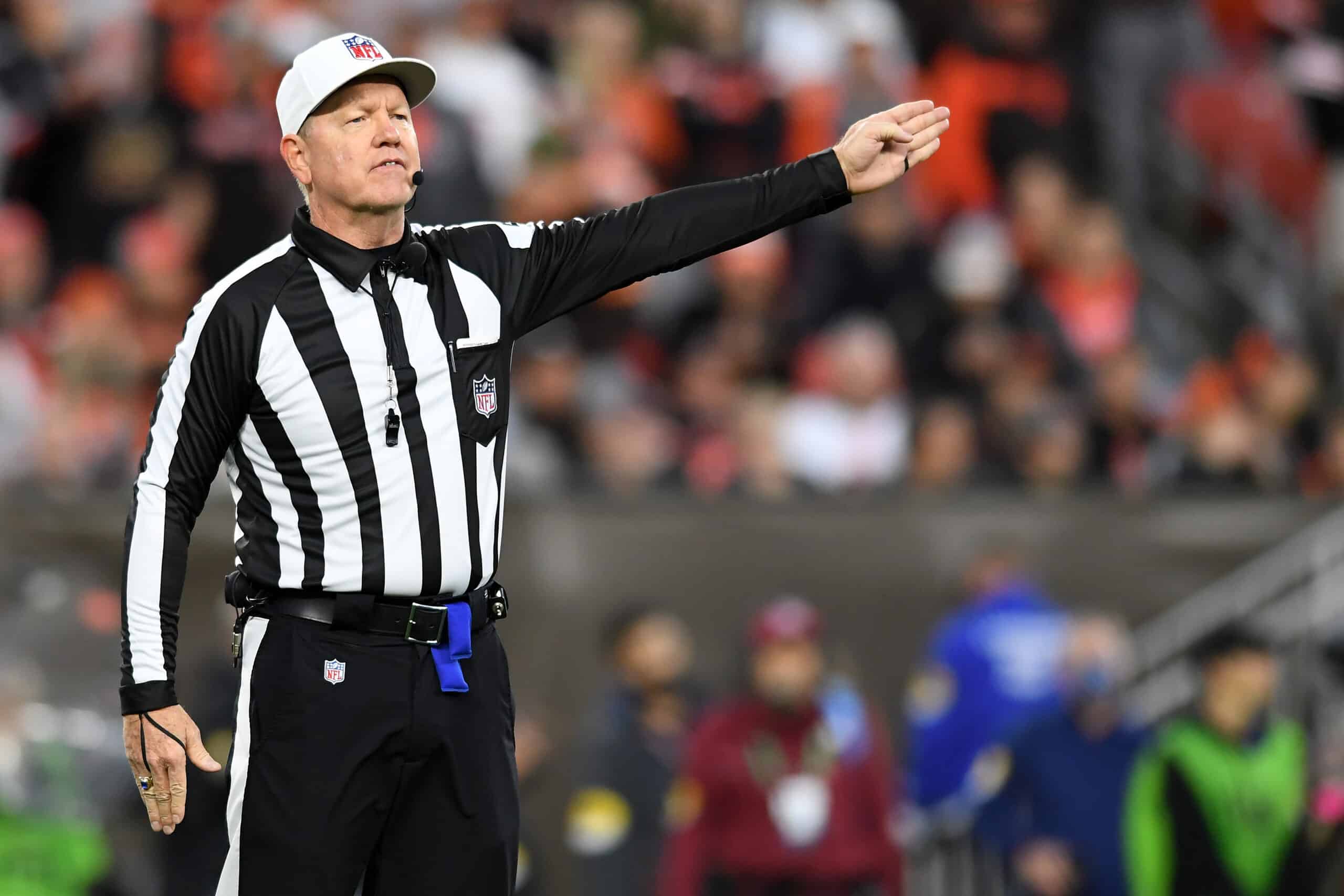 Cleveland Browns fans will not be surprised to know that penalties have wreaked havoc with the Browns momentum on both sides of the ball in 2021.
Because it is the 2021 NFL and there is a metric for everything for front offices to utilize, here is a current metric that shows the Browns have been hurt the most of any NFL team by penalties.
What has been the net effect of penalties on each team in 2021?

The Browns have been hurt the most by penalties this year, losing a net of 3.5 EPA per game on penalties called in their games.

Data: #nflverse pic.twitter.com/4vdWP40jOq

— Anthony Reinhard (@reinhurdler) November 9, 2021
This shows that the Browns have a net loss of approximately 3.5 expected points added (EPA) per game because of penalties.
What Does It Mean?
In short, the Browns need to clean up their play.
They have been penalized 64 times in 9 games.
The Houston Texans and Carolina Panthers lead the league with 65 penalties.
However, the Browns lead the league with the most penalized yards at 602.
Most fans are thinking these penalties must be the somewhat subjective and controversial ones of roughing the passer and pass interference, but the truth is that a lot of the Browns penalties are procedural.
29 of them are offensive no-nos for winning teams; 12 are offensive holding, 9 are false starts, 5 are offsides, and 3 are delay of game.
14 are the defensive ones including 3 holding, 3 roughing the passer, and 8 are pass interference.
Coach Stefanski is well aware of how penalties kill drives and can change outcomes of games.
#Browns Kevin Stefanski: "We are not a disciplined football team when it comes to penalties and we have to get that fixed…have to clean that up."

— Camryn Justice (@camijustice) November 8, 2021
After the Bengals win, Stefanski said:
"We're not a disciplined football team right now when it comes to penalties, and we've got to get it fixed. We're very close to being worst in the league, and that's an undisciplined team. That is what losing looks like. We have to clean that up because it is going to come back and bite you if we do not."
No matter how you look at it through the analytics or the common sense approach, the Browns need to play cleaner in the second half of the season to have a viable opportunity to be a playoff contender.