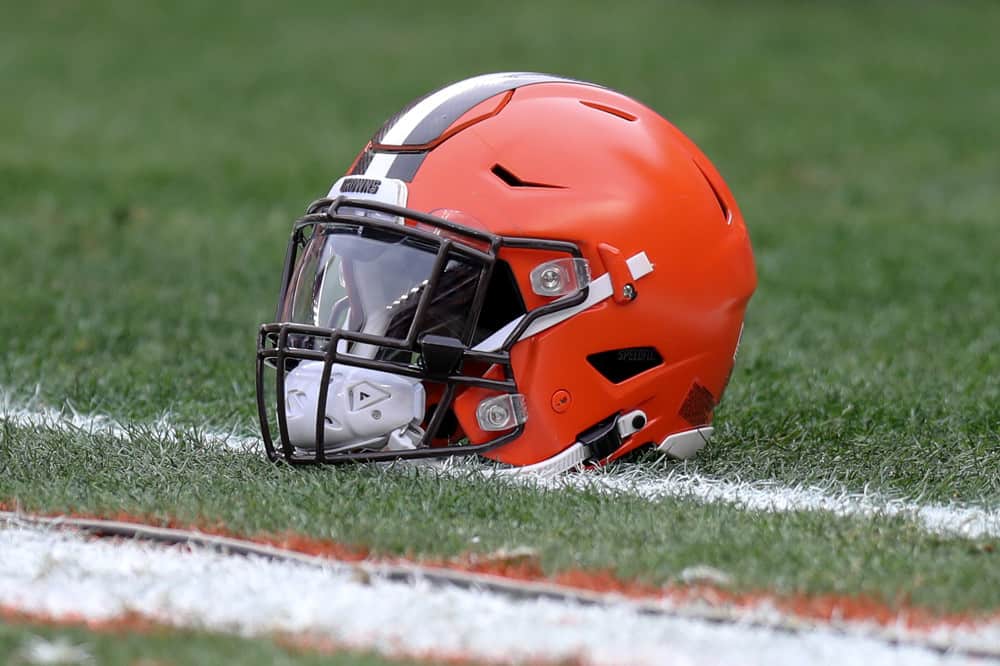 Kevin Stefanski coaxed another Minnesota Vikings assistant coach to the Cleveland Browns.
Drew Petzing leaves his wide receivers coach position to move to the AFC.
#Browns have hired former #Vikings WRs coach Drew Petzing to coach TEs.

Stefanksi gets one of his guys to follow him. pic.twitter.com/AZGaN2pvFI

— MoreForYouCleveland (@MoreForYou_CLE) January 24, 2020
Petzing also worked with running backs and quarterbacks in Minnesota.
He is expected to handle the tight ends in Cleveland.
Petzing was on a similar career track as Stefanski in Minnesota.
He bounced around several assistant roles with increasing responsibility over six seasons.
Petzing once served as an intern in the Browns organization.
He worked primarily with the offense under former Browns coordinator Norv Turner.
Highlights of Petzing's Minnesota Coaching Stint
In his first season with the Vikings, Petzing worked primarily with the running backs.
Rookie Jerick McKinnon was an option quarterback in college.
Petzing helped McKinnon post a fifth-best NFL rushing rate of 4.8 yards per carry.
#Vikings fans should remember McKinnon's rookie season was his very 1st as a full-time RB (option QB in college)

Much more polished now

— Adam Patrick (@Str8_Cash_Homey) September 21, 2016
McKinnon's 538 yards were the third most among 2014 rookies.
Matt Asiata had similar production in the season that saw Adrian Petersen suspended after Week 1.
Petzing then helped Stephon Diggs become the first rookie to lead the Vikings in receptions.
Diggs was second only to Amari Cooper in rookie receiving yards.
Petzing continued to work with the receivers in 2016.
Adam Thielen and Diggs each went over 900 receiving yards.
Minnesota went to the NFC Championship game in 2017 behind the career year from Thielen.
Stefanski Partnership
Petzing became the assistant quarterback coach, working alongside Stefanski in 2018.
Kirk Cousins set team records for attempts and completions.
He also logged the second-best pass completion rate and yardage totals.
When Stefanski was named interim offensive coordinator, Petzing became the de facto quarterback coach.
#Vikings QB Kirk Cousins said Drew Petzing has "a louder voice" now that Kevin Stefanski is interim OC.

Petzing started the season as assistant QBs coach. He's helped develop RB McKinnon and WR's Thielen and Diggs.

Petzing came to MIN from CLE w/ former OC Norv Turner in 2014.

— Sean Borman (@SeanBormanNFL) December 20, 2018
Petzing was named wide receivers coach for 2019 with Stefanski leading the offense.
Diggs posted a career-best 1130 receiving yards.
Earlier this week, the Vikings announced Petzing would not return in 2020.
He was reported to sign with the Browns and Stefanski Friday.
Petzing's Pre-Vikings Pedigree
Drew Petzing graduated from Middlebury College in Vermont.
Middlebury is better known for its school-owned Snow Ball Ski Mountain than football.
Petzing played two seasons at defensive back before a knee injury ended his playing days.
More important is Middlebury's status as a "Little Ivy" college.
Petzing's economics degree (with minors in Math and Philosophy) could make him a quick favorite of Jimmy Haslam.
On a side note, Buffalo Bills kicker Steven Haushka was a classmate of Petzing.
Steve Hauschka didn't make the varsity soccer team at Middlebury College. But the football team needed a kicker –– and they were excited about his skills.

By 2008, he was on an NFL team. (@OnlyAGameNPR) https://t.co/7N4NbN9WdH

— NPR (@NPR) August 24, 2019
Petzing looked for football work right after his 2009 graduation.
He served as a volunteer graduate assistant with the Harvard football program in 2010.
In 2011, he worked as a recruiting graduate assistant at Boston College.
The following season, Boston College moved him to an on-field defensive graduate position.
Petzing was the outside linebackers coach for Yale in 2012 before accepting an internship with the Browns.
What Will Petzing Bring to the Browns?
Kevin Stefanski is expected to have Petzing work with the tight ends.
Cleveland already hired wide receivers and quarterbacks coaches.
Petzing's math-related education establishes his understanding of analytics and trends.
We insist on only the best and brightest minds in Berea #Browns #analytics #alignment https://t.co/gXrJjH4HKT

— Cleveland Browns (@AnalyticsSays) January 24, 2020
This undoubtedly helped him move from position-to-position in Minnesota.
It also plays into the expected Paul DePodesta-Stefanski vision.
His work with wide receivers bodes well for the role of David Njoku and Demetrius Harris.
Bill Callahan will undoubtedly offer assistance with the tight end blocking aspects if needed.
Petzing looks like a credible, if unspectacular, addition to the Browns staff.