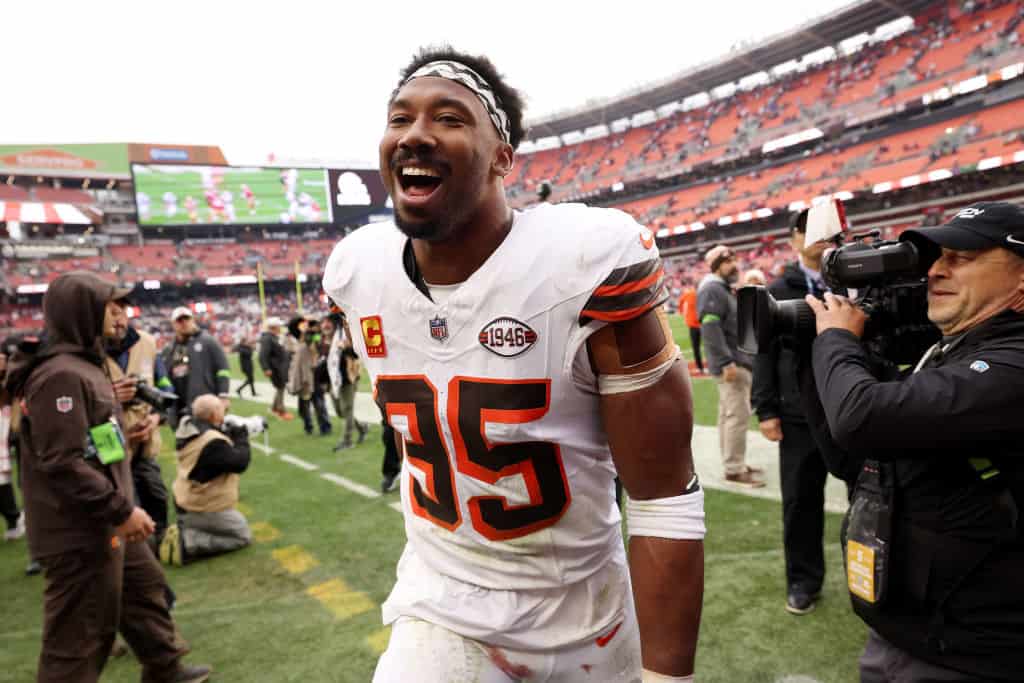 The Cleveland Browns are coming off one of the most impressive wins in regular-season history.
Not only were they able to stop an undefeated offensive juggernaut, but they also did it with P.J. Walker as their quarterback.
However, as shocking as it may have been to some, an in-depth look reveals that it was actually expected.
NFL insider Andrew Siciliano pointed out that Jim Schwartz's defenses were historically 8-1 against Kyle Shanahan's offense, so it seems like the Niners' coach has yet to crack the code against his nemesis.
When asked about that dominance, former Super Bowl champion Chris Long stated that he thinks that the Browns' defensive front is simply tailor-made for the kind of defense Schwartz loves to run.
Why has Jim Schwartz had Kyle Shanahan's number?@JOEL9ONE with the insight Monday on the @RichEisenShow. 👇🏻 pic.twitter.com/RK4oONfX5S

— Andrew Siciliano (@AndrewSiciliano) October 18, 2023
He abides by the "penetration beats zone" motto, and that has often worked against Shanahan's offensive schemes.
The Browns put together a revamped defensive unit upon Schwartz's arrival.
He had a vision for this team, and they've excelled at making it a reality thus far.
The Browns have allowed the third-fewest yards through five games in NFL history.
We're talking about a league that has become more pass-happy and more offensive every single year, so this achievement is even more impressive than it sounds.
Kevin Stefanski entered the season in the hot seat, and that won't change unless the Browns put an end to their two-year postseason drought.
Should that happen, he should definitely buy Schwartz dinner, as he was just what this team needed to finally get over the hump.