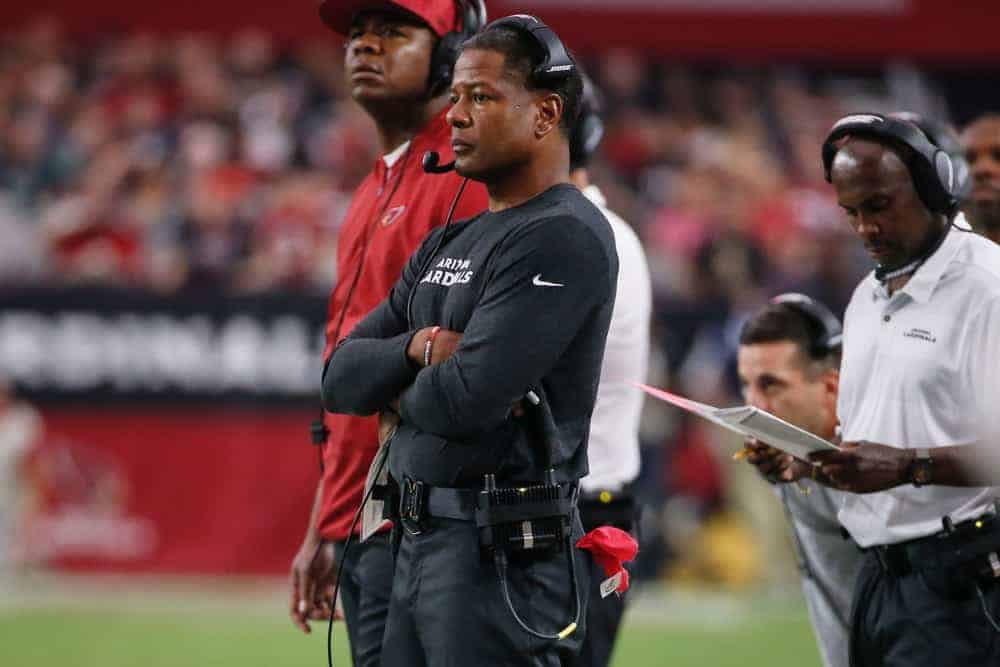 Most of the early season talk has been about the poor play of the offense.
Much of this talk is deserved, but the Browns defense is what has been overlooked.
Browns defensive coordinator Steve Wilks was hired by Freddie Kitchens in the offseason to replace Gregg Williams.
He was fired as the head coach of the Arizona Cardinals after a 3-13 finish in his first year on the job.
Wilks had a terrible tenure in Arizona, but he was hired by the Cardinals because of the great defense that he put together for the Carolina Panthers.
Now, he's putting together a great defense in Cleveland as well.
For the first 3 weeks of the season, the Brown's showed signs that this defense could be very good.
Sundays 40-23 win over the Ravens felt like confirmation that this defense could rank among the leagues best.
For much of the first 3 weeks, many in the league were raving about Lamar Jackson and the Baltimore Ravens offense.
The Browns knew if they were to have success against Jackson, they would have to keep him contained in the pocket as much as possible and be highly disciplined.
Jackson looked uncomfortable most of the day and it's the first time this year that Baltimore's offense looked out of sync.
The Ravens also came into the game not having turned the ball over at all in the young year.
The Browns forced 3 turnovers, 2 of those being interceptions thrown by Jackson.
"We just sent a bunch of different looks at (Jackson) and we were sending different people at him because we've got to keep somebody close because he's special," safety Damarious Randall said following the win. "Just hats off to the guys executing the game plan."
Cleveland has shown the ability to contain some of the leagues top rushers in recent weeks.
The Browns have now held Le'Veon Bell, Todd Gurley, Mark Ingram and Lamar Jackson each under 100 yards rushing.
"Defensively, they took it as a challenge to stop the run and they did a good job of that," head coach Freddie Kitchens said afterward. … "Just a good job defensively all day of keeping the pressure on."
What is even more impressive about the recent defensive performances is that the Browns have been missing most of their secondary starters.
Both Denzel Ward and Greedy Williams have missed the last 2 games.
Starting safety Morgan Burnett has also missed the last 2 games and Demarious Randal missed 1 as well.
To get the results that Wilks has with mostly a second-string secondary has been nothing short of an amazing job.