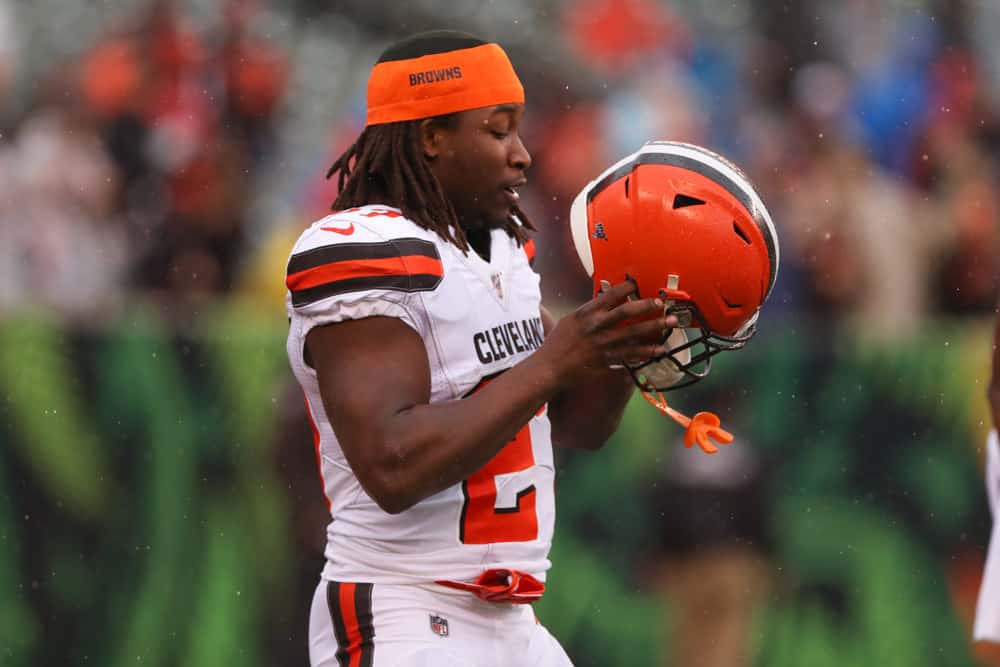 The Cleveland Browns took care of business on Sunday by taking down the NFC East leader Philadelphia Eagles.
The win improved the team to 7-3 overall and are on track to win at least 10 or more games this season.
With the win, the Browns moved up from the No. 8 seed to the No. 5 seed in the AFC.
The Dolphins moved down to the No. 7 seed with a loss to the Denver Broncos.
There was plenty of praise to go around, with a few dud performances as well.
Take a look at Week 11's studs and duds from Cleveland's 22-17 win over the Eagles.
Stud: Cleveland Browns Defense
Sure, there are some individuals we can point out, but the Browns defense was excellent this week.
Instead of listing all the studs one at a time, we should acknowledge the team defense as a whole.
However, we should point out a few key contributors.
For starters, how about Sione Takitaki's 50-yard interception return for a touchdown?
In a game that only saw seven points in the first half, this score was huge for the team's 7-0 halftime lead.
Carson Wentz with an ugly interception to Sione Takitaki and he takes it the other way for a 50-yard #Browns TD. No excuses for this one.pic.twitter.com/XiwGL9Cpsy

— NFL Update (@MySportsUpdate) November 22, 2020
We should also point out that Denzel Ward finished with an interception and four passes defended.
Safety Karl Joseph had a fumble recovery.
Olivier Vernon not only had three sacks in one game, but one of those sacks caused a safety.
The Browns defense scored nine of the 22 points, which is absolutely amazing.
We haven't seen a defensive performance like this from a Browns team in a long time.
Dud: Baker Mayfield
Mayfield did enough to not lose this game.
There's a reason that Kevin Stefanski had Nick Chubb and Kareem Hunt lead a rushing attack that rushed 40 total times.
You can't trust Mayfield having the ball in his hands.
Despite completing 12 of 22 passes for 204 yards, Mayfield fumbled the ball twice, including losing one.
It would be nice to see a week without a turnover from the former No. 1 overall pick.
Stud: Kareem Hunt
Hunt did not stand out on the stat sheet and should be listed on the dud list.
Hunt finished the game with 13 carries for just 11 yards and his longest run was just six yards.
However, Hunt found his way into the endzone with one of the most athletic plays we have ever seen from a Browns running back.
Kareem Hunt jumps over Jalen Mills for the TD 😳

— John Clark (@JClarkNBCS) November 22, 2020
Hunt's touchdown extended the Browns lead from 12-10 to 19-10 with 9:13 left in the fourth quarter.
The Browns would have had another chance to get into the endzone if he didn't get in.
However, we should appreciate how athletic this play was.
Stud: KhaDarel Hodge & Rashard Higgins
It's not too often that you get to acknowledge that Hodge and Higgins led the team in receiving.
Hodge and Higgins each finished with three receptions and had 73 and 65 yards respectively.
Not to mention, the duo was targeted nine times, which means they caught the pass nearly two-thirds of the time.
Hodge and Higgins don't always get to share the spotlight, so let's give them credit when they earn it.