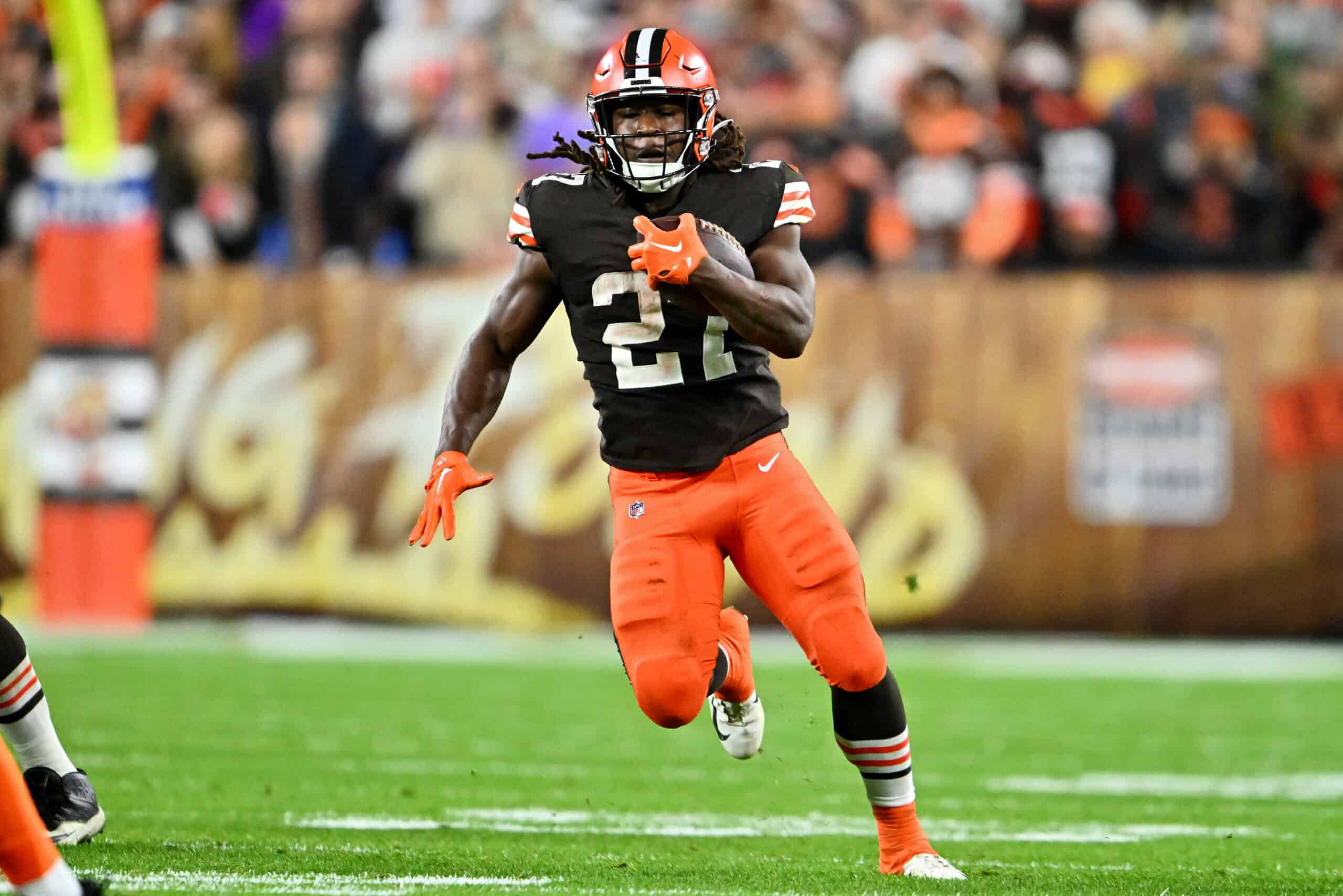 The Cleveland Browns haven't exactly been the talk of the 2023 NFL offseason.
They have been relatively quiet in terms of free-agent acquisitions, and their roster hasn't changed significantly.
However, one Browns player has been getting interest from other teams, according to one insider.
As Josina Anderson highlights, the Washington Commanders could have had an interest in acquiring Kareem Hunt.
I'm told the #Commanders have quietly been making some preliminary inquiries behind-the-scenes on free agent RB Kareem Hunt, per league source.

We'll see if this leads to an opportunity for Hunt with Washington.

— JosinaAnderson (@JosinaAnderson) June 16, 2023
Hunt's career has been a whirlwind thus far.
After leading the league in rushing yards in his rookie year, he had a fall from grace, as he was cut by the Kansas City Chiefs during his sophomore season.
The Browns ended up signing him in 2019, and he has been a secondary back for them ever since.
However, the team has shown interest in keeping Nick Chubb as their primary back, leaving Hunt with fewer opportunities for carries.
A fresh start could be positive for Hunt, as he could see an increased workload in Washington.
The Commanders followed a similar approach to the Browns last year, employing a two-back system.
After Brian Robinson returned to the playing field, Antonio Gibson saw a smaller workload, similar to what Hunt has experienced.
If the Commanders are truly interested in Hunt, it could signal the end of Gibson's time in Washington.
As for the Browns, the departure of Hunt could end up being mutually beneficial.
Demetric Felton and Jerome Ford have both shown flashes in the backfield and would be able to relieve Chubb when necessary.
With all of this in mind, will the Browns decide to let Hunt walk, potentially to the Commanders?