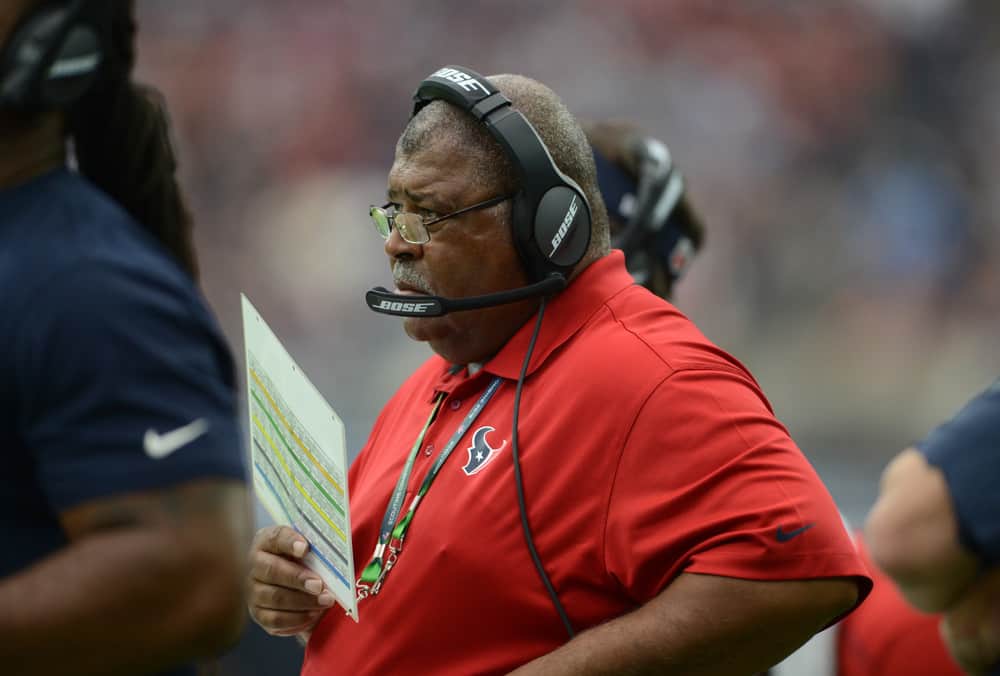 A familiar face is expected on the sidelines this weekend at FirstEnergy Stadium.
Houston Texans interim head coach Romeo Crennel is set to coach against his former team on Sunday.
Crennel, 73, coached the Cleveland Browns from 2005-2008.
While Crennel compiled a 24-40 record in Cleveland, he led the team to its last winning season in 2007 when the Browns went 10-6.
It marked Crennel's only winning season as a head coach after going 4-15 with the Kansas City Chiefs from 2011-2012.
On Sunday, the Browns are considered a 3-point favorite over the Texans.
Earlier this week, Crennel spoke with media members about what it would mean for the Texans to upset the Browns.
"I tell you what, I think it would mean that we are making strides as a team," Crennel said. "I think in this reign, we're 2-2. If we can go 3-2 and get our heads above water and see where we can go from there because we've still got eight games left in the season."
Crennel took over for Bill O'Brien, whom the Texans fired earlier this season.
On Monday, Crennel was respectful of the Browns.
"We're going to have to play at our best, no doubt, to go on the road and try to win that game," Crennel said.
Crennel also discussed quarterback Baker Mayfield's performance the last time the Browns played the Texans on Dec. 2, 2018.
The Texans beat the Browns in that game by a final score of 29-13.
Crennel was the Texans' defensive coordinator at the time.
While Mayfield threw for 397 yards, he had three interceptions.
"I really don't remember much about it, other than (Mayfield) was a young quarterback," Crennel said. "Young quarterbacks, sometimes they make young mistakes. Now he's got much more experience. It looks like he's got a better surrounding cast, and so as a result of it, their record is better."
Mayfield, 25, is expected to play Sunday after the Browns reactivated him off their COVID-19 list.
The Browns have a 3-7 record in their all-time series against the Texans.
Crennel was the Browns' head coach the last time the team beat the Texans on Nov. 25, 2007.
The Browns (5-3) are coming off their bye week headed into Sunday.
Meanwhile, the Texans (2-6) beat the Jacksonville Jaguars 27-25 in Week 9.