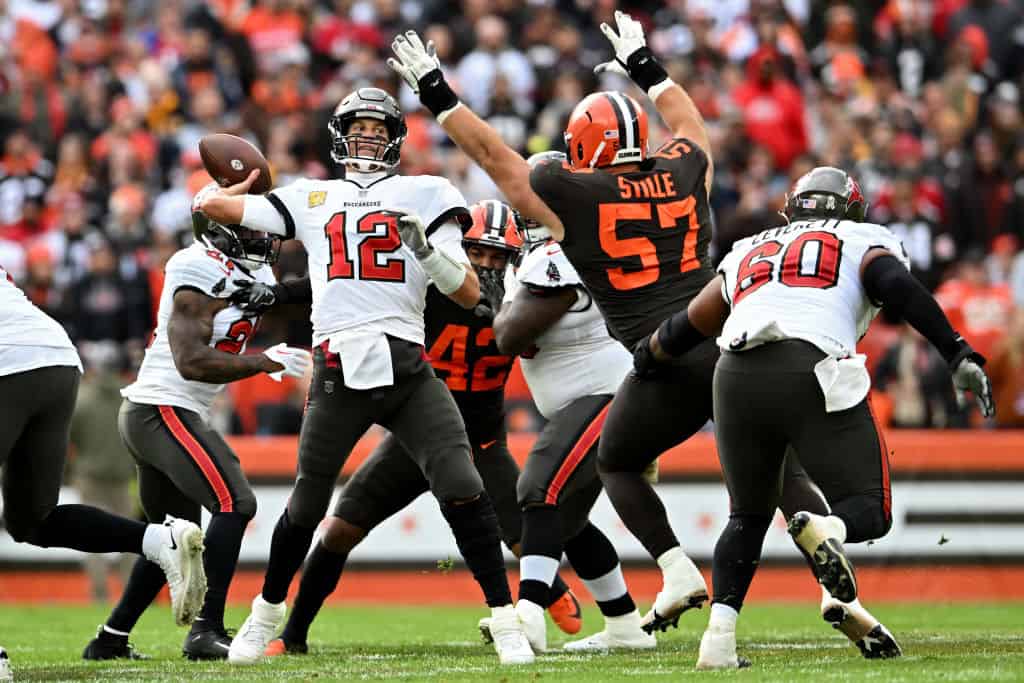 Tom Brady announced his retirement from the NFL this morning, sparking many to recant their favorite memories of Brady throughout the years.
In his 23-year career, Brady had a record of 7-2 against the Cleveland Browns, averaging 272.4 yards against the team.
Despite his career success against them, it was the Browns that had the last laugh.
With the 🐐 Tom Brady announcing retirement, the #Browns winning week 12 in OT now means so much more.

Good to know 12's last trip to First Energy stadium was one he'll never forget pic.twitter.com/rZmo496G3J

— Mac🦬 (@tha_buffalo) February 1, 2023
Brady and the Tampa Bay Buccaneers had a better statistical season than the Browns, given their playoff berth.
However, in Brady's last game in Cleveland, the Browns pulled out a shocking overtime victory, led by the heroics of David Njoku and Nick Chubb, each scoring critical touchdowns in that game, securing a victory for the Browns.
In this game, Brady had a stat line of 246 yards, two touchdowns, and a passer rating of 97.6.
His last appearance in Cleveland was certainly memorable.
They didn't know it at the time, but the Browns fans in that stadium were some of the last fans to witness Brady playing in a live game, something that will likely never happen again.
Brady had a dominant career, which just so happens to include numerous victories over the Browns.
In his 335 regular season games, Brady never posted a sub-.500 record against any individual team.
The two teams that came close to giving him a losing record were the Denver Broncos and San Francisco 49ers, as he went .500 exactly in his career against those two teams.
Will there ever be another player as dominant as Tom Brady?
It is unlikely, given the length of time that he spent in the league.