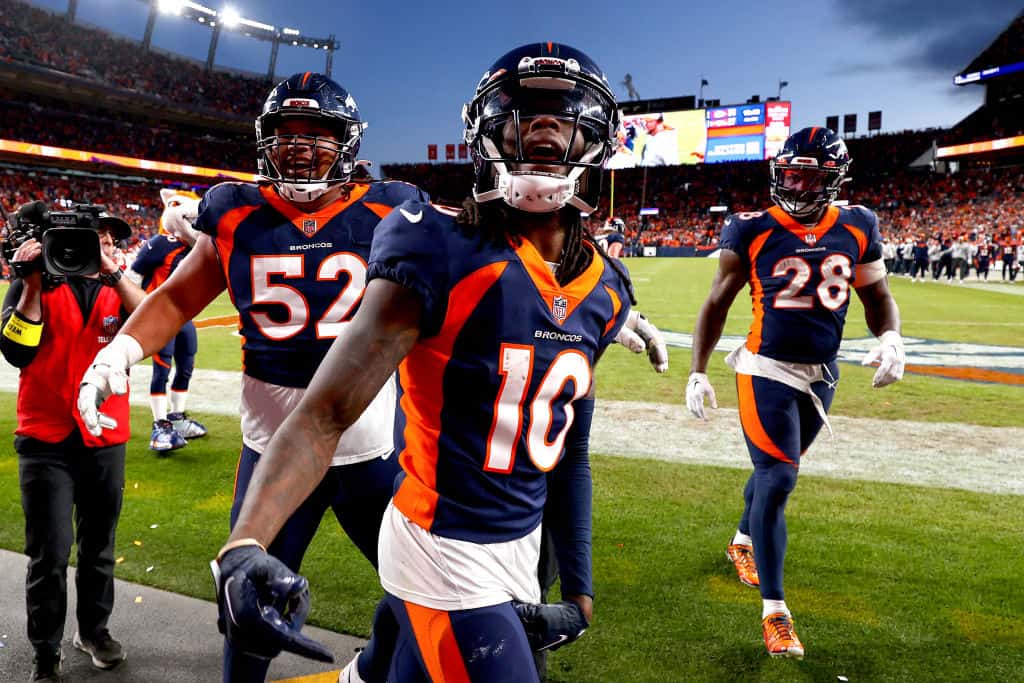 When the 2023 NFL league year began, the Cleveland Browns were initially quiet concerning free-agent signings.
Thus far, the team has made limited moves, with their biggest acquisitions being Dalvin Tomlinson and Juan Thornhill.
However, the Browns have been increasingly active, and are now reportedly in hot pursuit of a young wide receiver.
According to Browns reporter Brad Stainbrook, the Browns have been in conversation with the Denver Broncos about Jerry Jeudy.
Source: The Denver Broncos have not asked for #Browns CB Greg Newsome in any trade package that would send WR Jerry Jeudy to Cleveland.

— Brad Stainbrook (@StainbrookNFL) March 22, 2023
Jeudy was drafted by the Broncos in 2020 with the 15th overall pick.
He had a career year in 2022, amassing 67 receptions for 972 yards, and six receiving touchdowns.
Although Jeudy has been a key contributor for the Broncos in his first three seasons in the league, it may be time for him to move on.
This would be a great benefit for the Browns, especially if they don't have to give up Greg Newsome.
Currently, the Browns' top two receivers are Donovan Peoples-Jones and Amari Cooper.
By adding someone like Jeudy, the receiving corps would get deeper, and Deshaun Watson would have even more weapons to work with.
The Browns invested significant capital into Watson, both giving up draft picks and also spending a lot of money on his contract.
They are looking for a return on their massive investment, and adding a key receiver could be a great way to do so.
Watson started just six games in 2022 due to his suspension.
With a full offseason and training camp under his belt, will Watson and the Browns be able to make some noise in the AFC North?