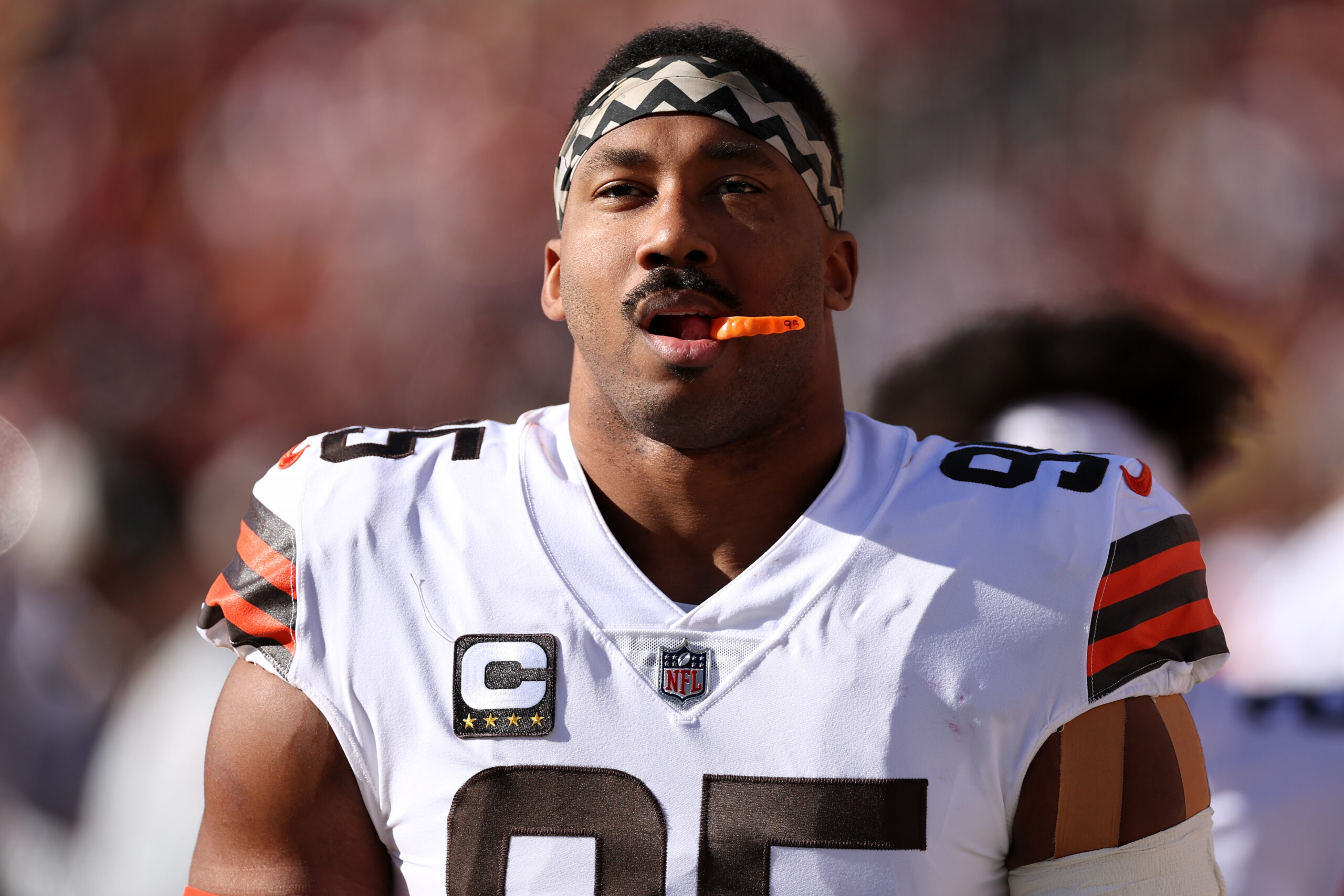 When the Cleveland Browns signed Deshaun Watson to a five-year, $230 million deal, they made a statement to the league that they weren't messing around.
The Browns have been desperate for an elite quarterback for years, and signed Watson with the hope he will make the team a championship contender.
This is great news for Browns fans, considering that the team has experienced losing seasons in nine of the last ten seasons, as displayed by NFL analyst Warren Sharp.
losing seasons the last 10 years:

9 – CLE
8 – NYG, NYJ, JAX
7 – TB, WAS, LVR, CAR, ATL
6 – CHI, DET, DEN
5 – CIN, HOU, LAR, SF
4 – MIA, MIN, LAC, ARI, NO, TEN
3 – BUF, PHI, GB, IND
2 – NE, BAL, DAL
1 – SEA
0 – KC, PIT

— Warren Sharp (@SharpFootball) March 3, 2023
The Browns lead the league in this category, the only team with nine losing seasons in the last ten years.
Their best record in this time frame was in 2020 when they had an 11-5 record.
During the 2020 season, the Browns not only had a winning record for the first time since 2007, but they also won their first playoff game in over 20 years.
Watson, at least during his time with the Houston Texans, has played like an MVP.
He was signed to this massive contract for a reason.
Due to his suspension and a lack of time to develop a rapport with Browns receivers, his first six games with the team left something to be desired.
With a full offseason, training camp, and the preseason ahead of them, Watson and the offense should have ample time to gel, working together to refine their chemistry.
Amari Cooper is a veteran receiver, and his presence in the room should aid Watson as a security blanket, as well as influence the team's young receivers to improve as well.
Will Watson and the Browns be able to turn things around during the 2023 season?