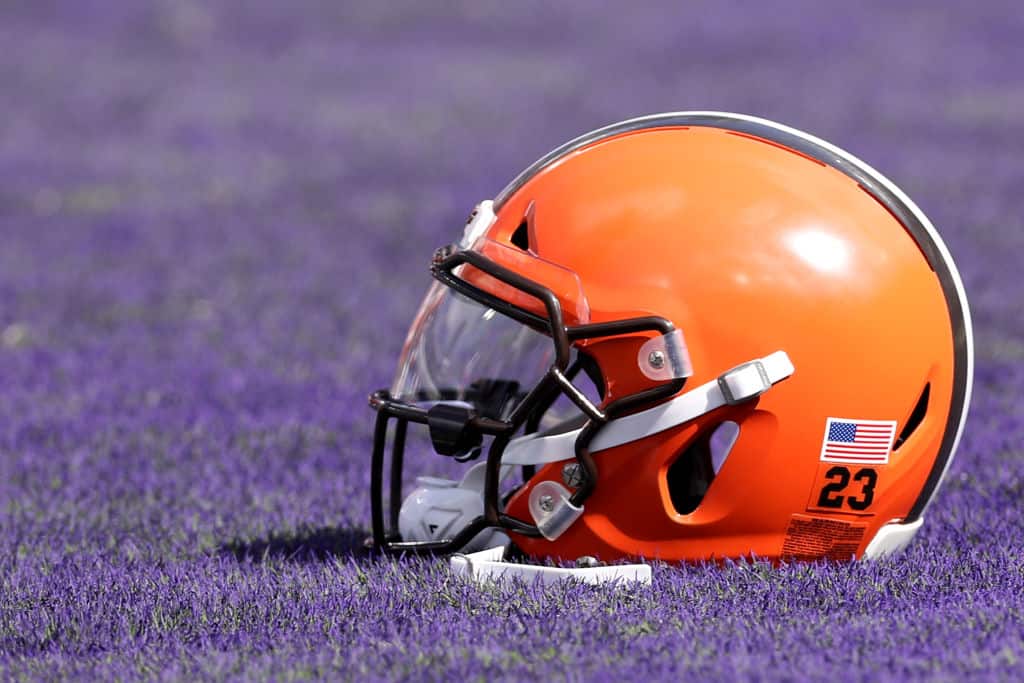 The Cleveland Browns are leaving no stone unturned when it comes to revamping their roster, especially when it comes to the defensive side of the field.
According to Aaron Wilson, the Browns are set to work out the reigning XFL Defensive Player of the Year.
#Browns to work out @XFLVipers and @XFL2023 Defensive Player of the Year Pita Taumoepenu, per league source. Under the rules, XFL players eligible to sign with NFL teams May 15. Former @Utah_Football linebacker recorded 7 1/2 sacks, eight tackles for loss, 4 forced fumbles @KPRC2

— Aaron Wilson (@AaronWilson_NFL) May 5, 2023
The team will host edge rusher Pita Taumoepenu, who'll be eligible to sign with any NFL team on May 15.
He comes with a bit of NFL experience and recorded 7.5 sacks, eight tackles for a loss, and four forced fumbles for the Vegas Vipers.
Taumoepenu made it to the NFL back in 2017, with the San Francisco 49ers taking him out of Utah with the No. 202 pick.
They had high hopes and expectations for him, given his physicality and athleticism.
However, he wasn't able to live up to the hype that came with him after a stellar final season in college.
He spent just two seasons in the Bay Area, logging three tackles in six appearances.
He later played one game with the Atlanta Falcons and four with the Denver Broncos, logging five tackles and failing to record a single sack in his 11 appearances.
Of course, thriving in the XFL doesn't exactly mean the player will find the same success in the toughest and most competitive tournament in the football scene.
But Taumoepenu hasn't missed a beat in terms of his physical shape and raw power, so he looks like a low-risk/high-reward kind of pickup for Jim Schwartz's new-look defense.