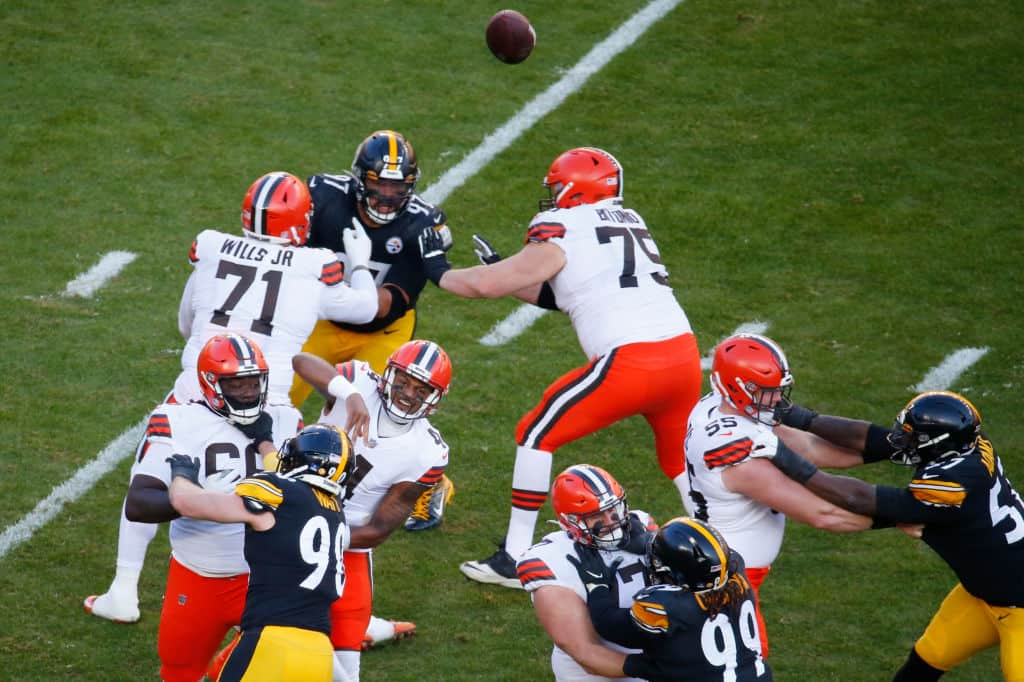 The Cleveland Browns ended their 2022 season with a losing effort against the Pittsburgh Steelers.
It was a disappointing end to a disappointing season.
Here are three things we either learned or relearned on Sunday afternoon.
1. Watson Is Trying To Do Too Much
Deshaun Watson is holding the ball too long.
Either hand off, run, or pass, it is that simple.
Deshaun Watson hasn't played as bad as people have made him out to be…but also not as good as people have made him out to be. No excuses next season…When your given the best contract in NFL History your expected to play at a high level and elevate a team week in and week out.

— Joe Pennington (@TruthSportsShow) January 8, 2023
The dancing around to try and extend the play ends up with a sack, incomplete pass, or a Browns' penalty.
2. Browns Cannot Get Out Of Their Own Way
The Browns started the game well with some big plays and turnovers.
However, there were significant penalties that either extended the Steelers' offensive drives or shortened the Browns' offensive drives.
#Browns offensive line leads the league in penalties. Nothing different today as James Hudson picks up first flag less than 2 minutes into the game.

— Noah Weiskopf (@BrownsWithNoah) January 8, 2023
Even Jim Donovan quipped on the radio that Jedrick Wills Jr. had his weekly holding penalty early in the game.
Everyone knows it; the mistakes are too big and inexcusable for a team as young and talented as we think this team is.
It is either a lack of discipline or sloppy play, but it really does not matter what it is, this has been a season-long problem.
3. Significant Coaching Changes Are Necessary
The only way to fix the Browns is to start at the top.
The #Browns went 7-10 with a roster that most coaches could've taken deep into the playoffs. Another lost season in Cleveland. Go Cavs!

— Mike Vielhaber (@MVielhaber) January 8, 2023
You could argue that Kevin Stefanski could be fired, but his 2020 rookie performance probably buys him another year assuming he gets a new and better staff, including offensive, defensive, and special teams coordinators, that clean up the deficiencies in this roster, and the new offensive coordinator must take over playcalling duties.
The 2020 Cinderella season feels like it was a decade ago; the Browns need to find the magic in 2023 or an even bigger overhaul will occur in 2024.