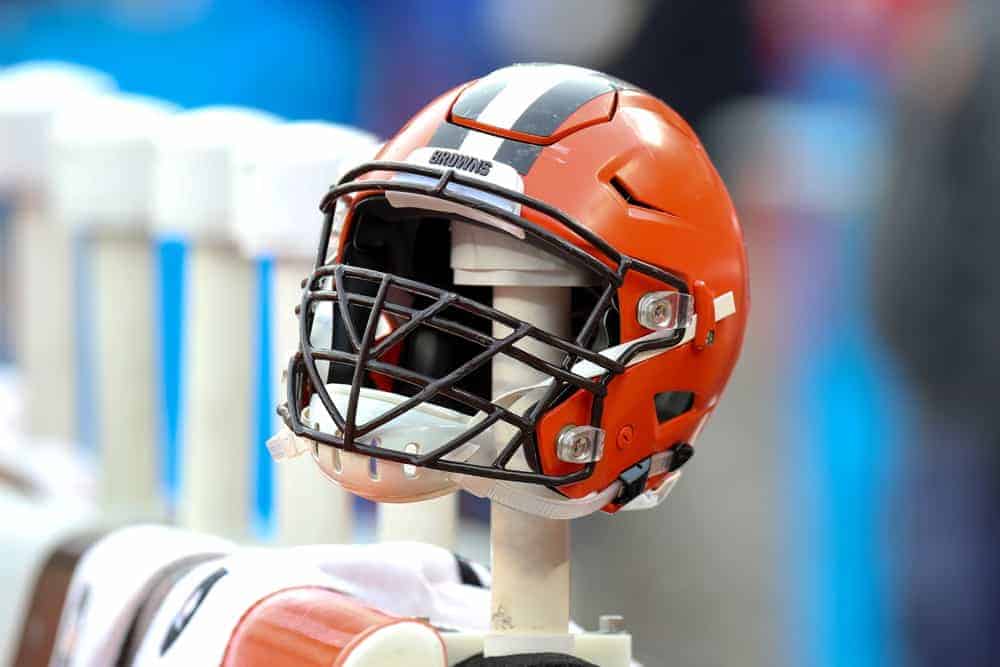 Unfortunately, things did not go well for the Cleveland Browns and their safety situation in the 2019 NFL season.
There were obvious issues with Damarious Randall as he was visibly unhappy last season.
Morgan Burnett tore his Achilles after only 8 games and missed the remainder of the 2019 season.
With Burnett being 31 years of age, there's no way of knowing how he will bounce back from that injury.
Browns safeties Juston Burris and Eric Murray are also free agents.
The Browns could look to the draft to add one of the top safety prospects in 2020.
But, with a team that is ready to contend sooner rather than later, there is one free agent option that would be a perfect fit.
The market for San Francisco 49ers free safety Jimmie Ward's services this year is expected to be active, and the Browns should have him near the top of their list.
Why Jimmie Ward?
Browns defensive coordinator Joe Woods worked with Jimmie Ward in his only season in San Francisco.
Ward is known as a hard hitter and someone who can set the tone for your defense.
He is also known to have a great presence in the locker room as a leader.
You know Brady, Rivers, and Derrick Henry are free agents. @PSchrags gives us his 5 "Under the Radar" 2020 free agents:

5. @KVN_03
4. @bigj9797
3. @KDx32
2. Matthew Slater
1. Jimmie Ward pic.twitter.com/Y0d8Zi9blp

— GMFB (@gmfb) March 10, 2020
To say Ward had a great season in 2019 is an understatement.
Pro Football Focus ranked Ward as the 10th best safety in the entire NFL in 2019 and 17th in coverage.
He also only allowed multiple catches in only 3 games in 2019 that included the postseason.
Picking up a safety like Ward would be a great addition for the Browns secondary.
With only 17 days left until free agency, I'm hoping the #49ers find a way to keep the enforcer Jimmie Ward on the team 💥 | 🎥: @NBCSAuthentic pic.twitter.com/dMXFYkvsZw

— OurSF49ers (@OurSf49ers) March 1, 2020
It was once thought that Ward ever returning to the 49ers seemed like a long shot.
Before 2019, he never completed a full season without being the on injured reserve.
But, his injury-riddled past seems to be behind him now.
Ward will enter unrestricted free agency for the 2nd time in as many years.
As he enters free agency, Ward says as long as his job title remains the same that he will be happy.
Ward says he won't consider teams that want him to change positions as he has found a home a free safety.
"As long as I play safety, that's the main thing," Ward said. "As long as I'm at safety, I'll be good."

"I have no clue what's next," Ward said. "The offseason is like a wild card. I would love to stay with the 49ers, but you never know. They've got a lot of great guys on this football team. They've got to lock some guys in too, so I don't know.

"They know they've got the upper hand in this situation. I've been here for six years. It just depends on what happens. Business is business."