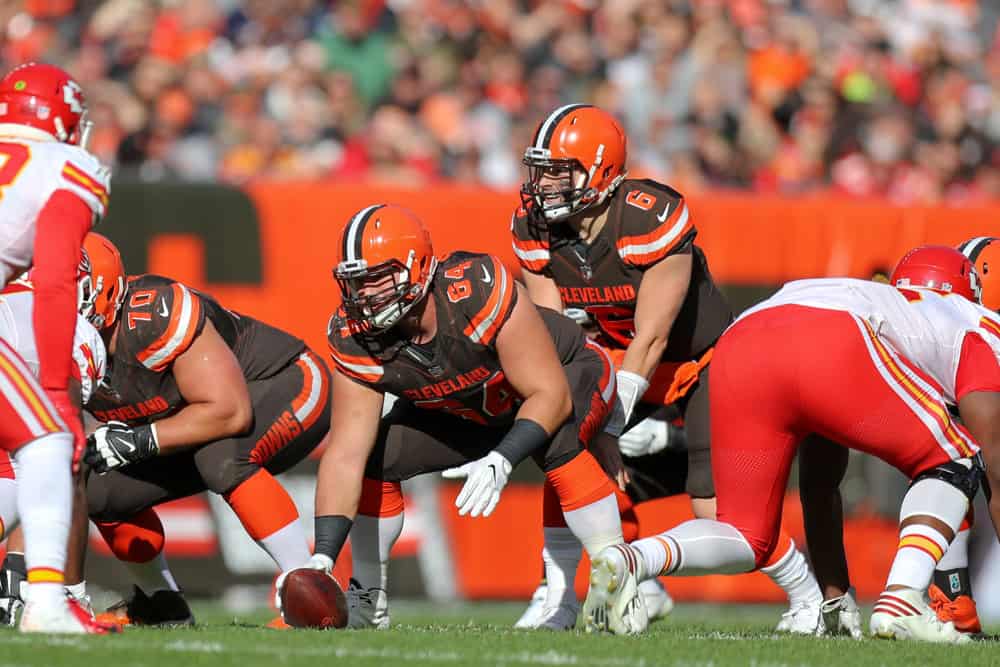 By now everyone knows that the Cleveland Browns are playing the Kansas City Chiefs in the divisional playoff on Sunday afternoon at Arrowhead Stadium.
Zealous Browns fans interested in making the trip to KC should be ready to pay big bucks for tickets.
As of Wednesday afternoon, StubHub's least expensive tickets are $550 per person.
The most expensive tickets are $2,375 per person.
Parking passes are sold separately; they range from $45 to $499 per vehicle.
Cheapest ticket in Kansas City for #Browns vs #Chiefs currently at $985.

— Brad Stainbrook (BrownsWave) (@BrownsByBrad) January 11, 2021
According to TicketIQ's Jesse Lawrence the average price is $862 per person which is more than double the price of any Arrowhead playoff game in the past 10 years.
Why Are Tickets So Expensive?
Chiefs vs. Browns tickets are in huge demand, short supply on secondary markethttps://t.co/Ba3Ph0x8sz

— Kansas City Chiefs Football Alliance (@FA_NFL_Chiefs) January 12, 2021
Supply and demand are a big issue with the NFL playoffs.
The Chiefs, for example, can only seat 17,000 spectators in a stadium that can hold 76,000 for a normal game not played in the midst of a global pandemic.
Those 17,000 tickets per game went on sale on December 7, 2020.
Chiefs' season ticket holders received top priority.
Now there are literally no unsold tickets, and the ticket owners are selling theirs on third party sites like StubHub who also collect a fee for each sale.
Chiefs team president Mark Donovan said this about the situation:
"When you get in, they're going to do everything they possibly can to be here so, we've got to be prepared for that. I think that will affect prices this week on the secondary market because Cleveland is one of those teams with a pent-up demand, especially with the win they had [against the Steelers], a lot of people get excited to get on that bandwagon and be here and be part of this."
Why Are Chiefs Fans Selling?
Well, that is the $64,000 question.
Barring death or a national disaster, Cleveland Browns ticket holders would not re-sell playoff tickets.
Maybe it has to do with the fact that Chiefs fans already experienced victory; something that has eluded Browns fans for so long.
There is not even a threat of bad weather on Sunday so those tickets sales can't be blamed on that.
Skies are expected to be clear with temperatures in the low 40s at kickoff; 10 to 15 mile per hour winds are forecasted.
That is a heat wave compared to the Browns vs. Raiders game earlier this season with freezing temperatures and 50 mile per hour wind gusts.
The Good News
Whether you decide to make the road trip and pay a pretty penny for tickets, know this.
Arrowhead Stadium at 17,000 fans is a benefit to the Browns.
I have actually watched a game at Arrowhead with 76,000 others, and the noise is deafening.
The Browns won't have to deal with that distraction or potential disruption to the game.
It may also benefit Cody Parkey who hopefully has clear sailing and nothing to keep him from putting the kicks through the middle of the uprights just like he did against the Steelers.
Safe travels to those who travel to Arrowhead.
The rest of us can watch it, just as Coach Stefanski did last week, in our houses.
Catch the game at 3:05 pm on Sunday, January 17 on CBS.