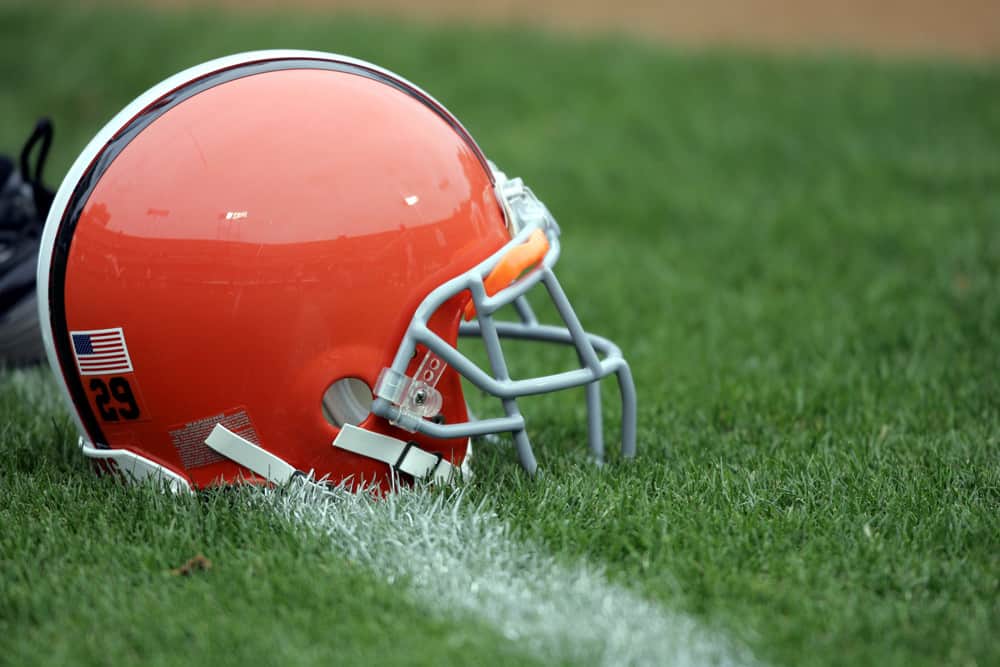 Former Cleveland Browns tackle Tony Jones died on Friday, January 22, 2021 in Georgia at the age of 54.
His cause of death has not yet been made public.
Jones played in the NFL from 1988 to 2000 with the Browns, Ravens, and Broncos
The Browns and Ravens Years
Tony Jones was an UDFA out of Western Carolina.
He played with the Browns from 1988 to 1995.
We're saddened by the passing of Tony Jones, who spent the first 8 of his 13 memorable NFL seasons in Cleveland. Our love and thoughts are with the Jones family.

📰 » https://t.co/MUAobqFb0t pic.twitter.com/8pOQaCgLnT

— Cleveland Browns (@Browns) January 23, 2021
Jones appeared in 109 games with the Browns before making the jump to Baltimore for the 1996 Ravens inaugural season.
The Broncos Years
Jones arrived in Denver for the 1997 season, the first of Denver's back-to-back Super Bowl wins.
His Broncos teammates nicknamed him "T-Bone" because of his work in the Super Bowl protecting QB John Elway against Green Bay Packers legend Reggie White.
He was part of the winning team that defended their Super Bowl title in 1998.
Jones is also a member of the Broncos' Top 100 Team in 2019.
In addition to protecting Elway's blind side, Jones also blocked for a host of succesfull Broncos' running backs including Hall of Famer Terrell Davis, Olandis Gary and Mike Anderson
Upon hearing of his death, teammate Rod Smith said:
"Bone played wherever he had to play.  He was just a great dude. Always the life of the party. He was the best dresser on the team; he always had a coordinated suit. He was just a great teammate and all the fellas are really hurt by it. Just trying to make sure we all keep up with each other right now."
Former teammate and good friend Steve Atwater added:
"We've got a group chat and we were talking about it in disbelief. Heckuva nice guy. Beautiful kids. It's said thinking about the guys who have left us here recently. Floyd Little. Paul Howard. Kevin Greene. And now Tony. This is unreal…Great football player — mean, nasty. That's the kind of guy that you want to go to war with if you're going to war. And we were really good friends. We lived in the same neighborhood when we lived in Georgia — lived down in Sugarloaf down there. We had a pretty good friendship… He and one other friend of mine, we got lunch a little bit before I moved from Atlanta, took me out to lunch. I always remember how nice of a guy he was, how great he was with his kids. A good guy, man."
Terribly sad news today, Tony was a great teammate and wonderful man. Always dressed to the nines and always smiling. Lisa and I send love and peace to his family. pic.twitter.com/qfdgvJUS2s

— Ed McCaffrey (@87ed) January 22, 2021