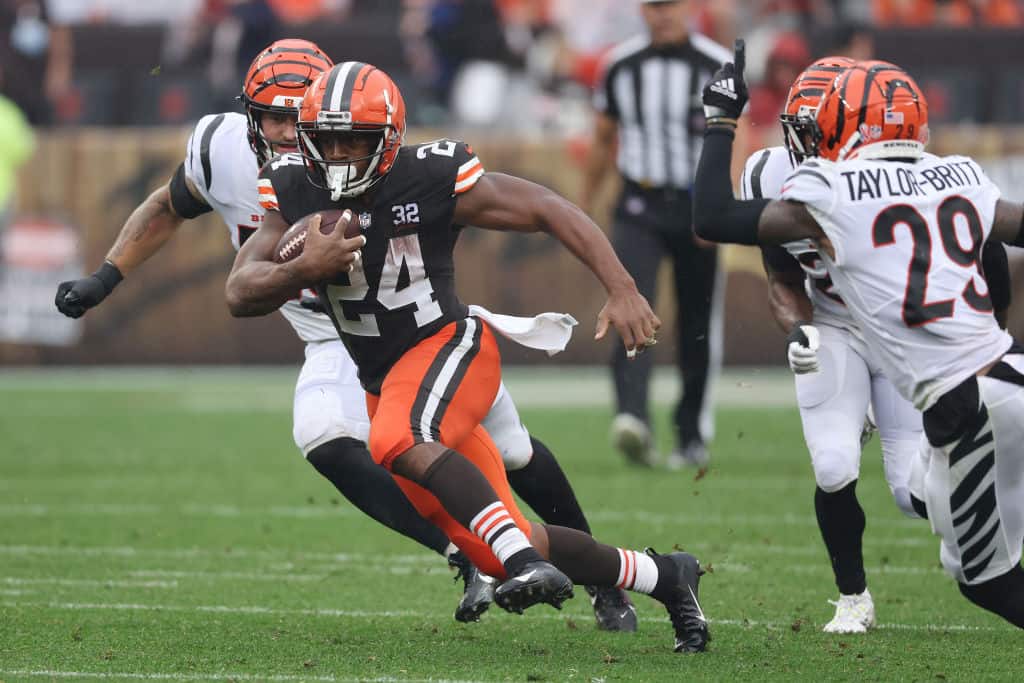 The Cleveland Browns began the 2023 season with a spectacular 24-3 thrashing of in-state and AFC North rival Cincinnati on Sunday.
After listening to naysayers all last week, the Browns put the pessimists on notice that they are a different team.
"Every 3rd down, I felt very confident and I had not felt like that as a Browns fan in a long, long time," – @TheRealTRizzo and @HammerNation19 were LOVING what they saw from the Browns defense. pic.twitter.com/db4qQ9BTtt

— ESPN Cleveland (@ESPNCleveland) September 11, 2023
One of the media members who was most impressed by Cleveland's performance was ESPN Cleveland analyst Tony Rizzo.
"It was an incredible game defensively," Rizzo said on Monday. "Maybe the best defensive game I've seen."
Rizzo was especially complimentary of the Browns' secondary.
"That rush only works if your corners can cover guys one-on-one," Rizzo said. "They took on arguably the best wide receiver trio in the NFL and shut them down."
New defensive coordinator Jim Schwartz also got some love from Rizzo.
Schwartz was hired by the Browns this past offseason after firing Joe Woods, who underwhelmed in three years.
In 2022, the team had one of the worst defenses in the NFL and Schwartz, a former NFL head coach, was brought in to clean house.
On Sunday, Schwartz's crew held the Bengals and quarterback Joe Burrow, who recently signed a mega-contract, to only 142 total yards, six first downs, and three points.
The #Browns hired Jim Schwartz as their defensive coordinator this offseason. His defense today against the #Bengals:

Joe Burrow had a career-low 82 passing yards and a career-worst 52.2 passer rating. He was sacked twice.

The Browns' defense, from front to back, was all over… pic.twitter.com/IwykOCtUo9

— Ari Meirov (@MySportsUpdate) September 10, 2023
Furthermore, Cincy receivers Ja'Marr Chase, Tyler Boyd, and Tee Higgins were limited to seven total catches and running back Joe Mixon could do no better than 56 rushing yards.
The Browns' dominating performance led to a game ball for the coordinator.
Next up for Cleveland is another rivalry game with the Pittsburgh Steelers.
If the defense continues playing with swagger, chances are good that the team can begin the season 2-0.
After all, the Steelers were humiliated by the San Francisco 49ers on Sunday, 30-7.