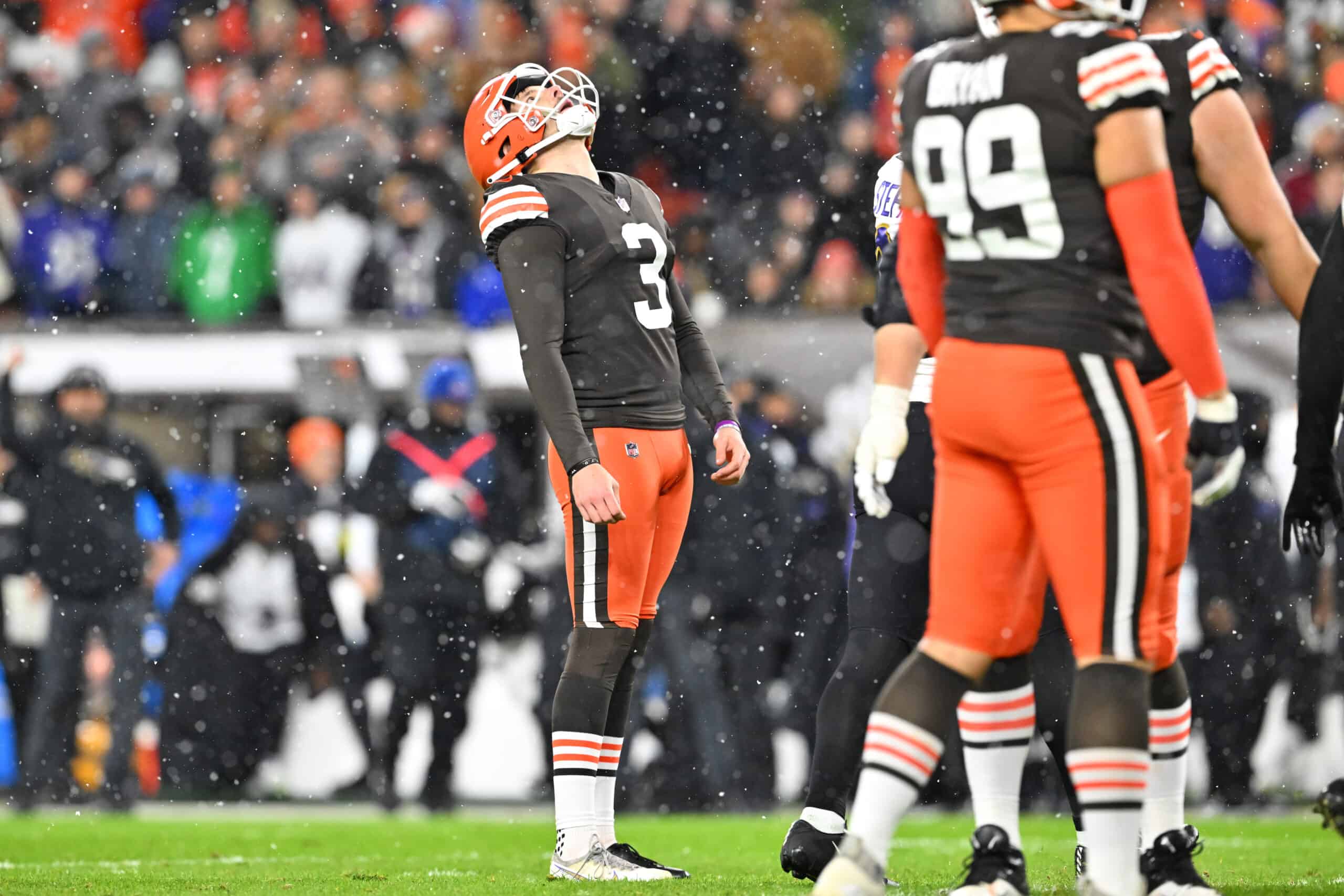 Cade York's kicking struggles continued in the Cleveland Browns' 17-15 loss to the Washington Commanders.
And fans are starting to question whether the former 4th-round draft pick is a bust.
Bringing in competition seems like the least Cleveland can do to satisfy their fans.
But as Tony Rizzo discussed this morning on ESPN-Cleveland, there are pros and cons to that idea.
Do you think the Browns need to bring in another kicker? @TheRealTRizzo shares his thoughts on the situation… pic.twitter.com/c9rZ6asCpe

— ESPN Cleveland (@ESPNCleveland) August 14, 2023
Rizzo is concerned about how a second kicker might affect the Browns' young player.
He compares the situation to punishing or making an example of a young child.
Sometimes it fixes the situation and other times it hurts.
Would competition push York in a positive way, or will it push him out the door?
What Can Browns Do? 
Cade York's success under pressure was one of the things that endeared him to scouts before the 2022 NFL draft.
But in his first college season, York was far from the sure-fire kicker he would become.
And now he needs to find whatever it was that settled him down at LSU.
Bubba Ventrone was among York's biggest fans and he knows the mind is as important as the leg.
CADE YORK FROM 57 YARDS FOR THE LSU LEAD‼️ pic.twitter.com/5DMwrExZiI

— ESPN (@espn) December 13, 2020
But coaches are coaches, and there is an argument for bringing in a peer, like Phil Dawson, for a talk.
Or the Browns can sign a veteran, like Robbie Gould, rumored to be on his way last week.
But at this point, veteran kickers are looking for a job as much as they want to help younger players.
Cleveland has to provide legitimate competition, something they don't yet seem willing to do.