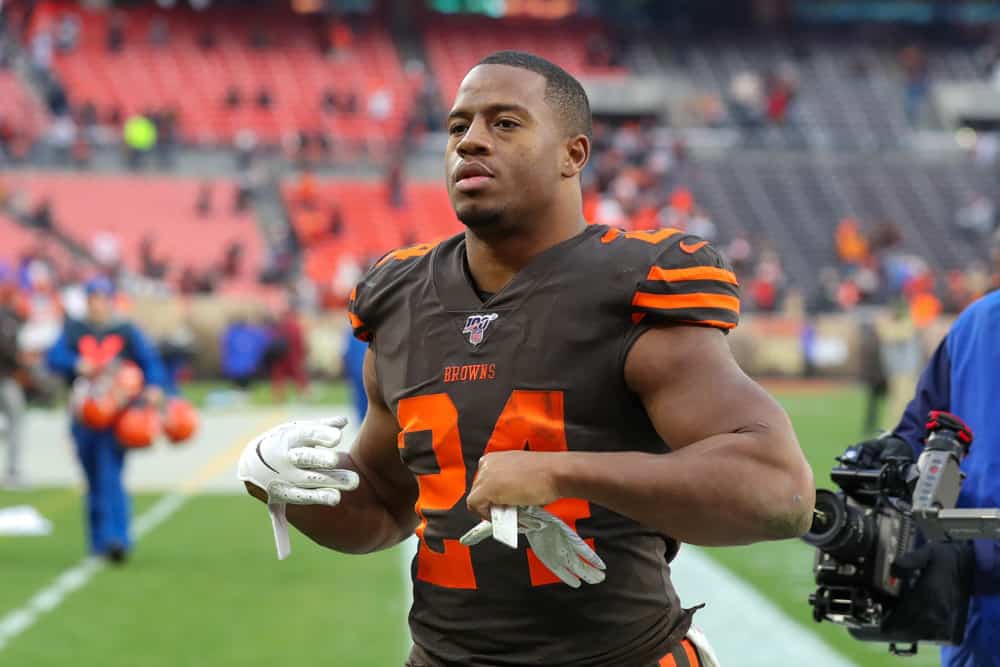 The Cleveland Browns haven't followed the league-wide trend of abandoning the running game to have a pass-happy offense, and rightfully so.
They have one of the best running backs in today's game in Nick Chubb, not to mention the fact that their quarterback situation was far from ideal before Deshaun Watson's arrival.
And even though Kevin Stefanski's offense should be a little more pass-oriented with Watson under center, they will continue to give Chubb the ball as often and early as he can handle.
What do you say to people who think you can't have a Super Bowl team if it's run based?? @NickChubb responds with his take….tap in now to the latest episode of The Pivot from @Browns training camp. https://t.co/KRWwymTBUS pic.twitter.com/ISkk9bOedd

— Pivot Podcast (@thepivot) August 13, 2023
Notably, that's just what Chubb believes is the way the game should be played.
In a recent interview with the Pivot podcast, the Georgia product explained the difference between pass-heavy teams and having a balanced offense featuring a strong running game.
Per Chubb, anyone can win and star in a shootout, whereas teams with dominant running games can actually be in control of the pace, the tempo, and the game as a whole.
Chubb believes that the only way of making another team yield is by running the football down their throats, even if that may not be as pretty as the quick and explosive passing plays.
Having a steady running game opens up plenty of lanes for everything else to fall into place, which is one of the many reasons to be excited about the 2023 Browns.
With Chubb doing his thing and Watson wreaking havoc with his arm, they might have one of the most balanced and dynamic offenses in the league by a very wide margin.