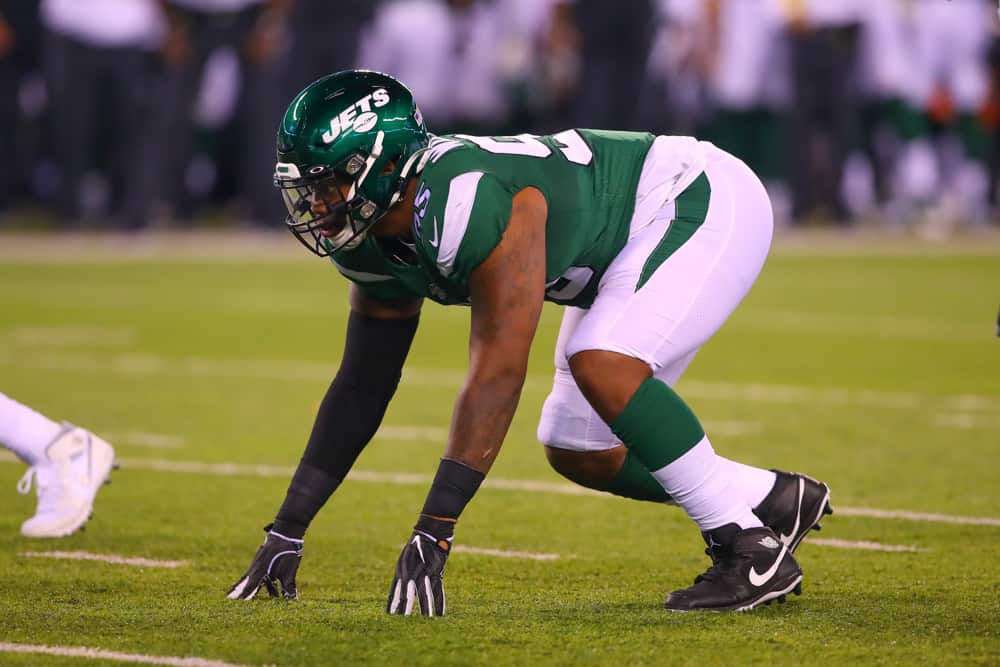 The New York Jets will be without one of their defensive stars when they take on the Cleveland Browns on Sunday.
Jets defensive lineman Quinnen Williams is done for the season due to a neck injury and concussion suffered in the Jets win over the Rams.
Quinnen Williams
Regarded as one of the few bright spots on the Jets team this year, Williams is in his second NFL season.
The Alabama native played college football for the Crimson Tide before being the Jets first round (3rd overall) pick in the 2019 NFL Draft.
Williams was a member of Alabama's 2017 National Champion team.
Jets Career
In his rookie season, Williams started in 9 of the 13 games he played.
He had 15 solo tackles and 6 quarterback hits.
This season, he had 55 total tackles, 7 sacks, 14 quarterback hits, and 2 forced fumbles.
.@QuinnenWilliams' sophomore campaign:
👉 7.0 sacks
👉 10 TFLs
👉 14 QB hits

Can't wait to see what's in store for 9⃣5⃣ in 2021 😤 pic.twitter.com/EMBB7xBWNU

— New York Jets (@nyjets) December 23, 2020
No other Jets player has recorded more than 2 sacks.
Gear Up For 2021
Williams' level rose considerably this year so that will be his challenge in 2021, to keep elevating his play.
Quinnen Williams is in the second year of his four year contract valued at $32.5 million.
Because he was a first round draft pick, the Jets can exercise a fifth year option keeping him with the team through the 2023 season.
Browns Remain Steadfast and Focused
No matter what the opportune Jets throw at the Browns on Sunday, the team will remain focused.
This is a must win game for the Browns to either secure a wildcard playoff spot or remain in the hunt to win the AFC North division, a thought that was seemingly impossible a few weeks ago.
Wills Added To Reserve/COVID-19 List 
On December 24, the Browns placed LT Jedrick Wills Jr. on the Reserve/COVID-19 list.
Jedrick Wills placed on Covid Reserve list. For close contact.
If he continues to test negative, he will play Sunday. #Browns

— BrownsDawgPound #D4L #BROWNS #SOONERS (@DawgsGoWoof) December 24, 2020
Depending on test results, he may still be eligible to play.
Kendall Lamm is Browns LT if Jedrick Wills Jr. can't play Sunday.

— Andrew Gribble (@Andrew_Gribble) December 24, 2020
In addition, WR Ryan Switzer was placed on the Practice Squad/COVID-19 list.
The Browns take on the Jets on Sunday at 1 pm on CBS.