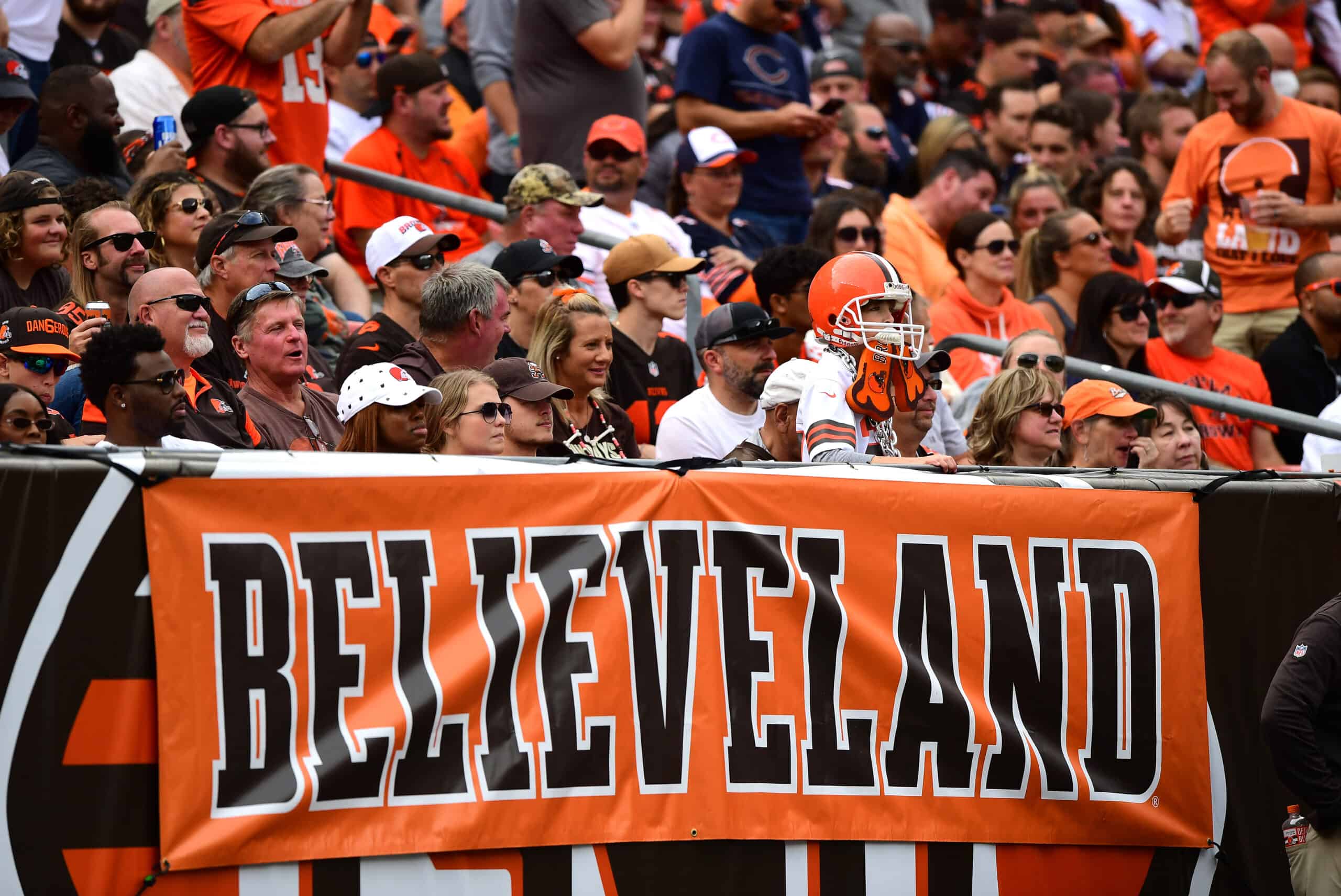 It is nearly time for Valentine's Day.
Of course, the ideal gift for your valentine who is a Cleveland Browns fan would be a Super Bowl Championship.
Since that is not in the cards this year, there are still some great Browns gifts for the most ardent of fans.
As often as possible, newer items were chosen in case your valentine is the Browns fan who may already own a lot of Browns merchandise.
Here are the five perfect Valentine's gifts for Browns fans.
1. The Ultimate Cleveland Browns Trivia Book 
This paperback book has 142 pages full of trivia questions and fun behind-the-scenes facts about the Browns teams from 1946 through 2021.
It was published on October 20, 2021, so unless your Browns valentine got it for Christmas, he or she does not already have it in his or her collection.
2. NFL Retro Series Cutting Board – Cleveland Browns 
For the grillmaster or culinary genius who is a Browns fan, or maybe even for the fan who needs to chop food to get his or her Browns frustrations out, there is a Cleveland Browns version of the NFL Retro Series Cutting Board.
It is very decorative with all things orange and brown and lots of pertinent Browns lingo.
The cutting board is reversible with a football field image on the underside.
Both sides can be used as cutting surfaces.
3. NFL Water Cooler Mug – Cleveland Browns 
This mug looks and is shaped like the vintage water coolers.
The Cleveland Browns helmet logo and wording look perfect on it because of the mug's baseline orange coloring.
It holds 44 ounces of liquid and has a handle and white snap-on lid.
4. Cleveland Browns Flasks 
Browns fans admittedly need to own a flask or two.
It's been a rough 2021 for Browns fans.
Because of that, two flasks were selected as ideal Valentine's gifts.
The Browns logo and markings are part of the overall stainless steel appearance.
The other has a larger Browns logo but is also stainless steel and holds 8 ounces of liquid.
5. Party Like It's 1964 T-Shirt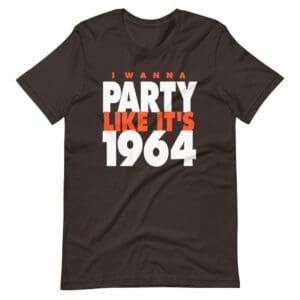 Aren't all Browns fans partying like it's 1964?
That means this shirt is a must-have for all.
The shirt, made of 100% cotton, comes in short sleeve.
Sizes run from Small to 4XL.
Visit BrownsNationSwag.com for all the latest fan gear.
Don't wait if you are planning to order one of these items.
Valentine's Day is just days away so plan ahead for snowstorms or other potential delivery delays.
Happy Early Valentine's Day Browns Fans!
Disclaimer: Browns Nation is a participant in the Amazon Services LLC Associates Program and other affiliate advertising programs and may receive a commission if you purchase a product via a link on this page