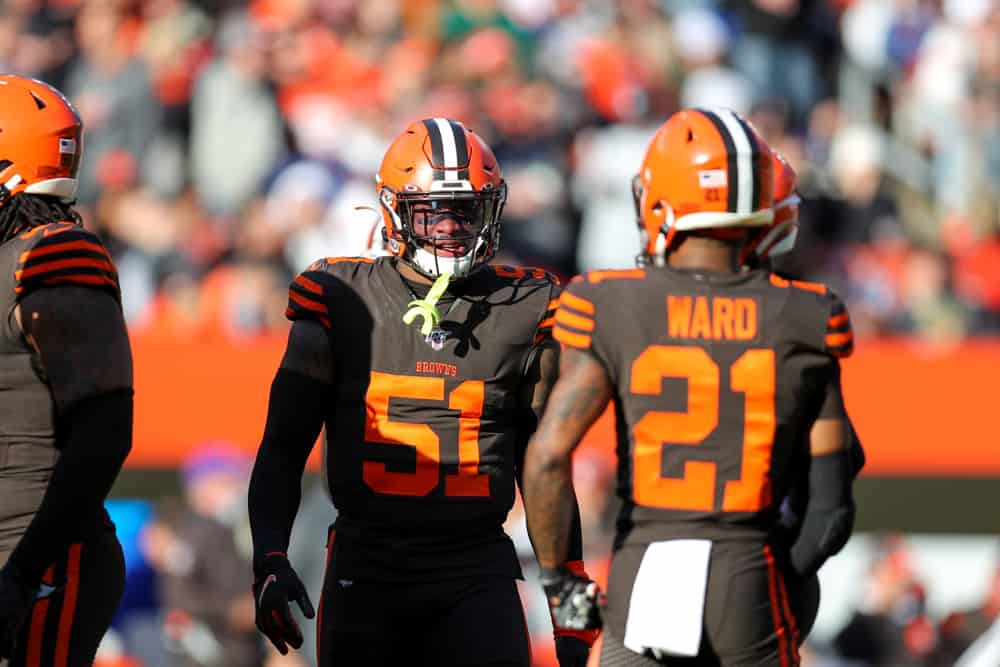 There are some positives to having less games during the preseason, such as less risk of injury.
However, it also means less playing time for the rookies coming into the league.
Having two games will also hurt the chances of undrafted players or guys fighting for a roster spot.
Every organization will be facing the same obstacles, so this is just another challenge for the Cleveland Browns to overcome.
How This Impacts The Browns? 
As mentioned before, having less games means less time for players such as rookies to prepare for the season.
That means, the veteran players and coaching staff will need to carry a heavier load.
This is going to directly impact guys like tackle Jedrick Wills, who was the Browns first round pick this year.
The @Browns' new Left Tackle: @AlabamaFTBL OL Jedrick Wills! @JWills73 #NFLDraft pic.twitter.com/eMJiyb7xBg

— NFL (@NFL) April 24, 2020
Wills played mostly right tackle at Alabama, but is making the move to the left side in Cleveland.
The Browns signed right tackle Jake Conklin, so he'll remain on that side of the offensive line.
Having only two games means he'll have a shortened period of time to get familiar with the left tackle position.
The coaching staff and his partner on the left side Joel Bitonio will need to do their best to help Wills along the way.
Wills is just one example of how the shortened preseason could impact the Browns regular season.
Veterans Need To Step Up
Browns general manager Andrew Berry did a tremendous job during his first offseason in Cleveland.
He was able to bring in highly coveted talent such as Conklin and Pro Bowl tight end Austin Hooper.
However, Berry also signed veterans like Adrian Clayborn, Karl Joseph, Andrew Sendejo, and Case Keenum.
None of them are expected to make huge impacts on the field, but they will be helpful pieces to the team.
There is so much that veteran players can offer a team before they even step on the field.
Everything from preparing for a game, situational adjustments, and knowing your role and how to play your part.
These are all useful skills that young players coming into the league might not take into account.
Rookies such as safety Grant Delpit are greatly going to benefit from having a veteran presence on the team.
They will be able to help guide Delpit along since they won't have many preseason games to work out mistakes and make adjustments.
Making The Best Of It
Clearly, losing at least two preseason games is going to make an impact.
It's less time to train, practice, and evaluate the talent on your roster.
Luckily for Cleveland, they already have almost all of their starter spots locked in.
The preseason was mainly for backup players and special teams players battling it out.
There are other organization that will be hurt by this more than Cleveland.
The Browns have plenty of veteran leaders all over their team.
It's time for everyone to come together as a team and make the best of a bad situation.