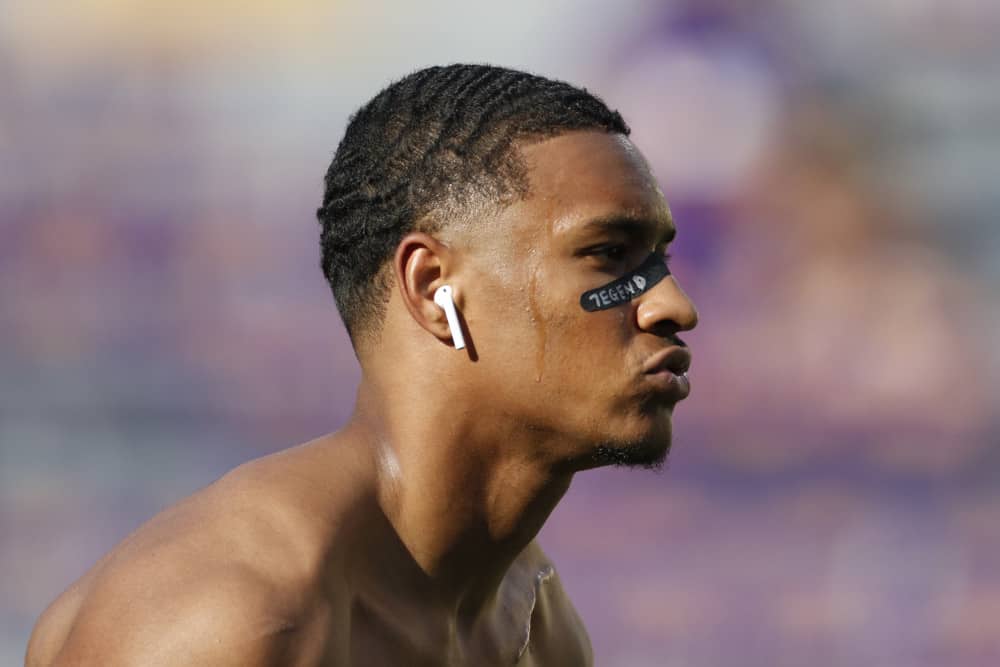 The Cleveland Browns were dealt a devastating blow in 2020 when rookie safety Grant Delpit went down in training camp with an Achilles injury.
Delpit, 22, was the 44th overall pick of the Browns in the 2020 NFL Draft out of LSU.
He was projected to be an impact player immediately so the season-ending injury before Delpit got to play one professional game was disappointing.
Fast forward to 2021, and there is good news coming by way of video showing Delpit on the field working in Berea.
#Browns Grant Delpit getting some on the field work in Berea pic.twitter.com/W8bxpl6qVX

— Brad Stainbrook (@BrownsByBrad) June 4, 2021
An Awesome Sight
Though Delpit says in the text accompanying the video, "Been a lil minute ain't perfect", he looks great.
He displays the speed, agility, and great footwork he had before the injury.
With three months until the season officially begins, Delpit will only get stronger.
Stayed In The Loop
Delpit was on IR last season, but he was seen around the facility in his cast.
He also was actively learning the playbook and participating in meetings.
Delpit wanted to avoid having a second rookie year.
When he finally was physically recovered, he wanted to be knowledgeable and ready to go.
Part Of Rebuilt Defense
Delpit joins a stronger defense than the Browns had in 2020.
With the free agent acquisitions of John Johnson III, Takk McKinley, Jadeveon Clowney, Troy Hill, and Malik Jackson, this defense will possess the depth that it lacked last year.
Delpit and cornerback Greedy Williams, who also suffered a season-ending injury in October 2020, will be plugged into this star-studded lineup.
#Browns Grant Delpit and Greedy Williams back on the field, photo via @Browns pic.twitter.com/Gm2qmaCkjA

— Brad Stainbrook (@BrownsByBrad) June 1, 2021
Back in January after the playoff loss to the Chiefs , Coach Stefanski talked about his expectations for Delpit and Williams.
"I am excited about both of those guys. Unfortunate injuries. They are just going to continue to rehab and work through those injuries. That is the exciting part for us to get some of those guys back next season."