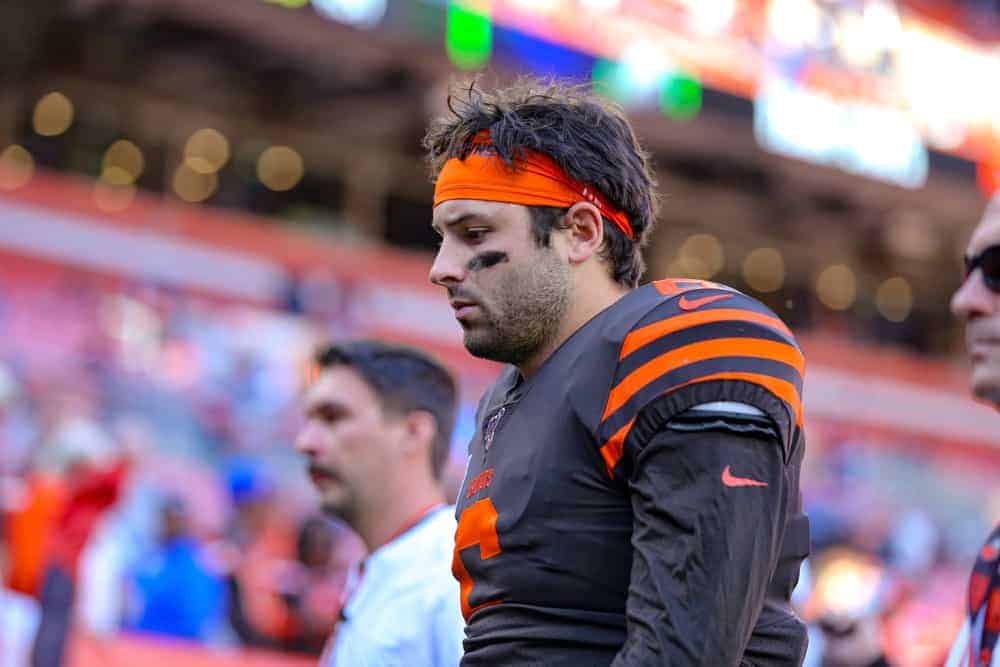 It's been a tough year for Cleveland Browns quarterback Baker Mayfield.
The Browns 2019 disaster ended Sunday with a 33-23 loss to the league's worst team.
Mayfield has been known to clap back at his critics and vent his frustrations.
Earlier this season, Mayfield lost his cool when he was asked questions in regards to the Browns struggling offense.
Baker Mayfield got into a heated moment with a reporter and walked out of his weekly press conference. #Browns pic.twitter.com/lSGxos3Ce8

— clevelanddotcom (@clevelanddotcom) October 30, 2019
Mayfield is also known to respond to Fox Sports' Colin Cowherd, who frequently criticizes Mayfield on his radio show.
🎙️@ColinCowherd: "@bakermayfield was just booed yesterday & flipped off by fans…

—He was booed because he's cocky, snarky, has too many commercials, and is in love with himself—

…This is why I said from day 1 that Mayfield is 𝗨𝗡𝗗𝗥𝗔𝗙𝗧𝗔𝗕𝗟𝗘." https://t.co/hxBoMmACeC

— FOX Sports Radio (@FoxSportsRadio) December 23, 2019
This kind of drama continued Sunday, when a video surfaced that appears to show Mayfield arguing with a fan from the tunnel.
"How are you gonna lose to a 1-14 team?" one fan says. Another fan appears to call Mayfield "Manziel."
Mayfield claps back, "Why don't you come down here and say that to my face?"
"We're not allowed to, you know that."
Baker can't wait to go home and not even think about football for the next 8 months (ig/brennanburnss) pic.twitter.com/y4kKg1xYy8

— Barstool Sports (@barstoolsports) December 29, 2019
While it may appear pretty harmless to most, this is certainly not the type of behavior you want to see from your franchise quarterback.
The Browns head into an offseason in 2020 that no doubt will be an interesting one.