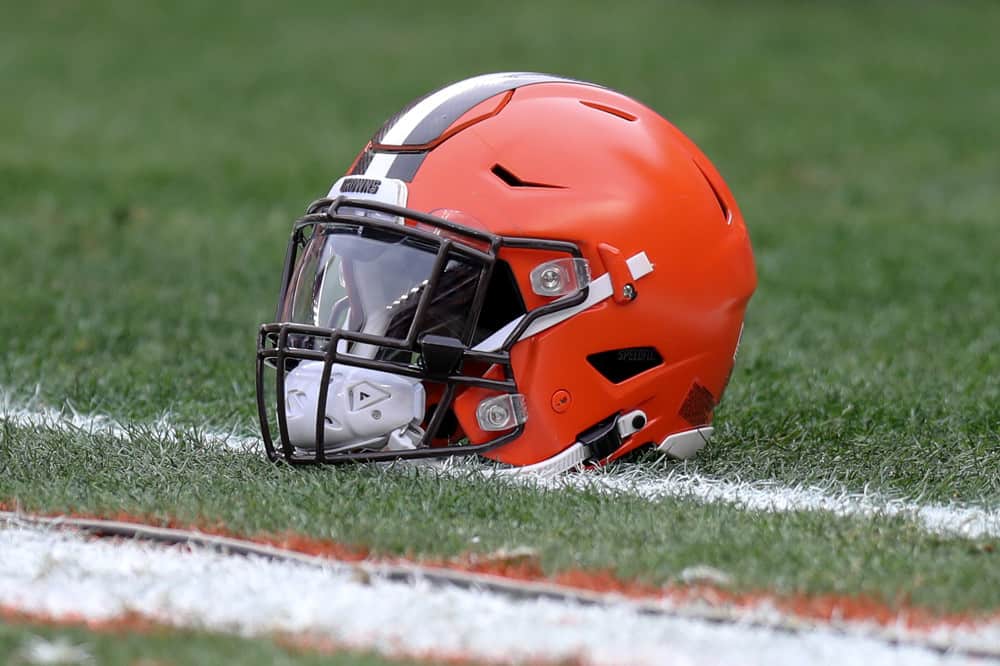 As the NFL postseason winds down, the poaching of front office executives has commenced.
Teams that have recently fired their coach and general manager are in full-time interview mode.
The idea is to install a new decision-maker in time to prepare for the upcoming combine and draft.
Although the Cleveland Browns missed the playoffs in 2021, they still have an appealing number of front office executives.
Many of those execs have caught the eye of needy teams.
Adofo-Mensah to the Vikings?
Kwesi Adofo-Mensah, the Browns' current Vice President of Football Operations, looks like he's headed to Minnesota.
The Vikings have interviewed Adofo-Mensah, as well as Kansas City's Executive Director of Player Personnel Ryan Poles, as the two finalists for their open general manager position.
The two finalists for the Vikings' GM job were the Browns' VP of football operations Kwesi Adofo-Mensah and Chiefs' executive director of player personnel Ryan Poles. With Poles expected to be in Chicago, Adofo-Mensah now is the favorite to become the Vikings' GM.

— Adam Schefter (@AdamSchefter) January 25, 2022
However, on Tuesday, it was announced that the Chicago Bears were set to hire Poles as their GM.
That leaves Adofo-Mensah as the only remaining Minnesota finalist.  He is set to have a second interview with the organization on Tuesday afternoon.
Should the Browns lose Adofo-Mensah, the NFL's minority candidate hiring rules indicate that the Browns could be in line for two third-round compensatory picks, one in each of the next two drafts, simply because Adofo-Mensah was hired by another team.
The #Vikings are now expected to work to hire #Browns executive Kwesi Adofo-Mensah as their next GM, sources say. He's the final finalist and they have been interviewing him again.

— Ian Rapoport (@RapSheet) January 25, 2022
Adofo-Mensah graduated from Princeton with a degree in Economics and then attained a master's in Economics from Stanford.
After graduating, he took a job as a day trader on Wall Street.
He then shifted gears and was hired by the San Francisco 49ers in 2013 to be their Manager of Football Research and Development.
Adofo-Mensah was promoted by the Niners to be their Director of Football Research and Development in 2017.  He was with the franchise during their berth in Super Bowl LIV.
Browns GM Andrew Berry thought highly of Adofo-Mensah and hired him to be the Browns VP of Football Operations in 2020.  He continued in the role this past season.
Adofo-Mensah has been lauded for his people skills and ability to use his analytical skills to build a football team.
The Vikings are expected to make their decision late Tuesday or early Wednesday.