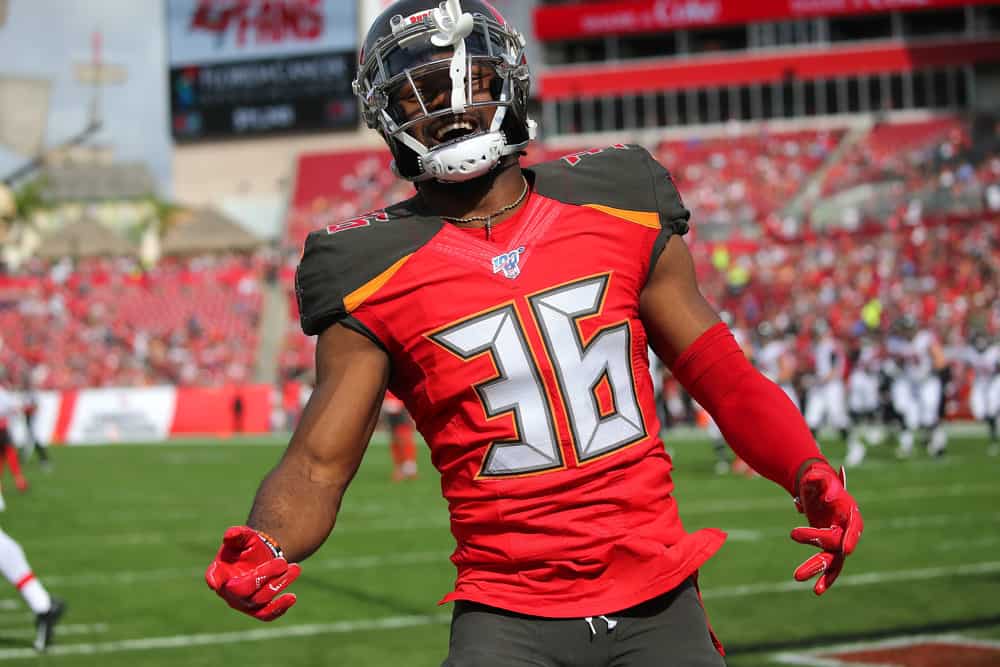 On Saturday, the Cleveland Browns claimed Tampa Bay Buccaneers defensive back M.J. Stewart off waivers.
This is a bit of an under-the-radar type of move that could pay off for Cleveland.
The Browns have claimed CB M.J. Stewart off of waivers, per source. He was a 2018 second round pick of the Bucs.

— Field Yates (@FieldYates) August 8, 2020
The Bucs selected Stewart during the second round of the 2018 NFL Draft.
He did not quite live up to expectations during his first two seasons in the league.
Tampa Bay spent significant draft resources on Stewart, but sadly it never worked out as planned.
However, he'll get a fresh start in Cleveland and hopefully can be an impact player.
What Does Stewart Bring To The Table?
Stewart is known as an excellent tackler and aggressive run defender.
He has a fairly solid football IQ and appears most confident when he's in the slot.
However, his lack of speed can sometimes hurt him when while playing the slot position.
Faster wide receivers will blow by him and he won't be able to catch them in the open field.
Stewart was known as a run defender and blitzer in college, so that's his strong suit.
During his rookie season, Stewart recorded 33 tackles, two tackles for loss, and two quarterback hits during 11 games (five starts) with the Bucs.
In 2019, Stewart finished with 35 tackles and two passes defended during 10 games.
Neither season would be considered impressive, but Stewart has time to improve.
The fact he can play the slot corner is fantastic and means he has a good shot at finding playing time in Cleveland.
Where Can He Play In Cleveland?
The Browns already have Greedy Williams and Denzel Ward who are young studs.
However, Stewart could find a path to playing in Cleveland.
Kevin Johnson appears to be Stewart's main competition at the slot corner spot.
The Browns signed Johnson to a one-year deal this offseason.
CB Kevin Johnson signs one-year pact with Browns with contract incentives that could add the total to $6M, per @AdamSchefter pic.twitter.com/ghamsmv7DJ

— B/R Gridiron (@brgridiron) March 19, 2020
Johnson looks like the better player right now, but Stewart could give him a run for his money.
Stewart has his problems, but is an elite option against the run.
That is something that Cleveland can use as a strength going forward into next season.
The Browns do have plenty of depth at the defensive back position, but Stewart should be able to make an impact.
He won't be a savior for the team, but there is a role for him on the team if he can make some adjustments to his game.
This is a great move by Cleveland since there's really no downside because Stewart was claimed off waivers and has a cheap salary.
At worst, Stewart is a depth guy and having a young second-round player as depth is fantastic.
Fans shouldn't expect Pro Bowl numbers out of Stewart, but he should be able to carve out a role for himself.