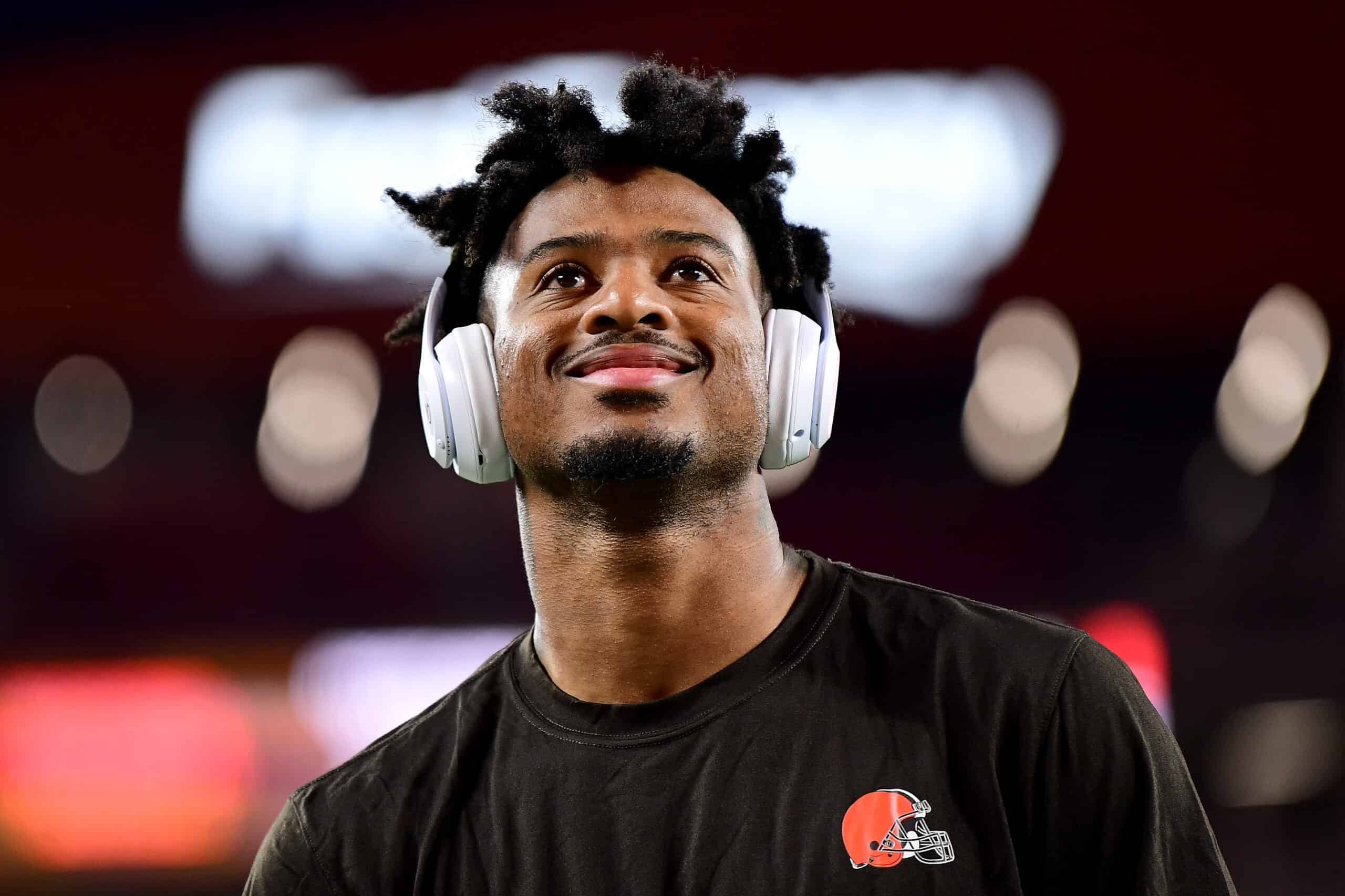 We tend to focus on the Cleveland Browns players based on their football skills and how they perform each Sunday.
However, they are people also, and often young men at that.
They are barely out of college so they are adjusting to adulthood while being in the limelight and performing at a high level as professional athletes.
On rare occasions, we get to look behind the curtain to see what they talk about that is unrelated to football.
This is one of those rare occasions, and it is a funny one.
I don't know what prompted this online discussion, but we know that wide receiver Rashard "Hollywood" Higgins apparently was questioning whether the world was round.
Why he decided to share his indecision on Twitter of all places is unclear.
Baker Mayfield saw this and decided to settle any indecision Higgins had on this issue once and for all.
Check it out.
How is this website free? #Browns pic.twitter.com/1hCqVaIU5L

— Nick Pedone (@NickPedone12) November 14, 2021
Given the timing of his post, we should assume that the Browns are in their hotel near Gillette Stadium resting up for tomorrow's game against the Patriots.
The Hilarious Back-and-Forth
Higgins starts the discussion.
"Y'all think the world round or flat? I be seeing alot of debates about this."
"I'm gonna smack the h*** out of you. It's round slappy."
We Need More "Hollywood" In 2021
#Browns Alex Van Pelt said that Rashard Higgins' opportunities will come and with Odell Beckham Jr. being gone now, those opportunities should be more frequent.

— Camryn Justice (@camijustice) November 11, 2021
Higgins has only had 25 targets with 14 catches through 9 games.
He has 168 yards and 1 touchdown.
In 2020, he had 4 touchdowns, 37 catches out of 52 targets, and 599 yards.
We have yet to see a breakout game from Higgins in 2021, and we are ready for it especially now that OBJ is no longer with the team.
Could it happen tomorrow against the New England Patriots?
Let's hope so.
In the meantime, let's laugh about this interaction among teammates who are obviously friends also.
Watch the Browns take on the Patriots tomorrow at 1:00 PM EST at Foxboro.