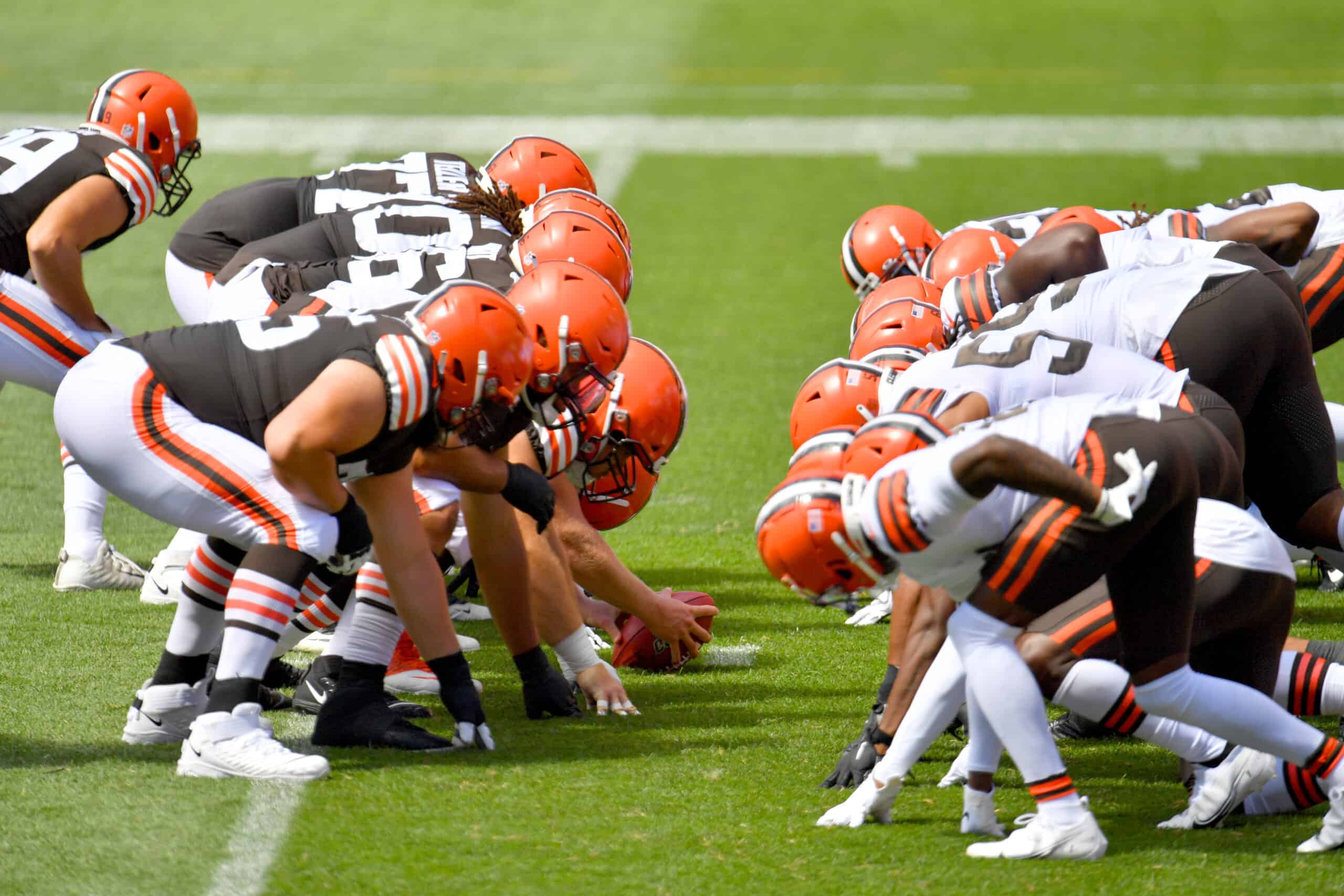 Training camp is fast approaching for the Cleveland Browns and the rest of the NFL.
So what better time to speculate what might happen when camps wrap up and teams contemplate their final cuts?
General managers will invariably try to grab a late-round draft pick for players they intend to release.
The @Browns released the 2021 Training Camp schedule! pic.twitter.com/fUbA9WShDX

— Cleveland Browns Discord (@BrownsDiscord) July 15, 2021
Most of their counterparts will decline, taking their chances with the waiver wire.
But occasionally, some team will sacrifice a 7th-rounder to make sure they get their man.
Those aren't the bold deals certain to rock the NFL world heading into September.
In this article, we'll provoke some Browns Nation scorn by suggesting a couple of starting-caliber moves.
— BrownsNation.com (@BrownsNationcom) July 21, 2021
For these types of deals to happen, someone else has to prove themselves ready to step in for the lost player.
And the receiving team has to realize a definitive need, often the result of underwhelming training camps.
Here are 2 bold trades the Browns could make after training camp.
1. Wyatt Teller to Las Vegas for 2022 First-Rounder 
Several key "ifs" have to fall into place for this trade to happen.
But the biggest factor is the Browns have to believe they will lose Teller in free agency after the season.
Andrew Berry can better evaluate where negotiations stand as the regular season approaches.
And if the sides are far apart, there is no reason to expect Teller's agent won't test the market.
If Teller enters the season without a new deal, there will be trade speculation right up until the deadline.
Wyatt Teller's improvement in 2020 was nothing short of incredible 🤯 💪 pic.twitter.com/Netf8DoOnB

— PFF (@PFF) February 23, 2021
And as much as players swear they ignore contract issues and rumors, they can affect the locker room.
Michael Dunn having a standout training camp would make a Teller deal easier.
But Drew Forbes, Blake Hance, and even swing tackle Chris Hubbard can add security at the position.
Oakland revamped their entire offensive line and took gambles on player development.
Someone is bound to disappoint, pushing the Raiders to outbid the Giants and Bears for Teller's services.
2. Andrew Billings to Dallas for a 2022 4th-Rounder 
Andrew Billings signed with the Browns last season but opted out for Covid-related health reasons.
And now he is a projected starter alongside veteran Malik Jackson.
But Andrew Berry did a good job creating a competition for the defensive interior linemen position.
Rookies Tommy Togiai and Marvin Wilson are set to compete for rotation roles with Jordan Elliott.
All told, Cleveland has 8 players vying for the 4-5 projected roster spots.
Andrew Billings eager to "find my place" on D-line after opt-out season

📰 » https://t.co/RGXFIVUmD6 pic.twitter.com/K3QW09AH9v

— Cleveland Browns (@Browns) April 7, 2021
Berry has to expect Elliott and the rookies will be plucked off waivers or pilfered from the practice squad.
Jackson and the rest of the competing players will not yield much in the trade due to age or standing.
Billings is the only player with enough youth, experience, and potential to warrant a decent return.
In fact, if a trade can't be worked out, Billings should survive final cuts over one of the older veterans.
But Dallas fits the criteria of an out-of-conference team with a need and the means to land Billings.
As If That's Not Enough… 
Odell Beckham trade rumors are destined to continue well after his retirement.
And the host of younger talent fighting for positions behind him won't diminish such talk during training camp.
But the combination of Beckham's salary and injury status makes a trade unlikely.
Rumors of more 11-personnel packages this season could re-ignite David Njoku trade speculation.
But for the record, an Austin Hooper deal would be much bolder.
— BrownsNation.com (@BrownsNationcom) July 19, 2021
Greedy Williams for Xavien Howard would rate as a bold move.
But nobody from either the Browns or Dolphins indicates it is even a consideration.
And any other deal for Williams is dependent on another corner or two stepping up behind him.
Baker Mayfield bashers might be disappointed, but I wouldn't expect Aaron Rodgers in Berea any time soon.
Although I have to admit, that would be pretty bold, too.