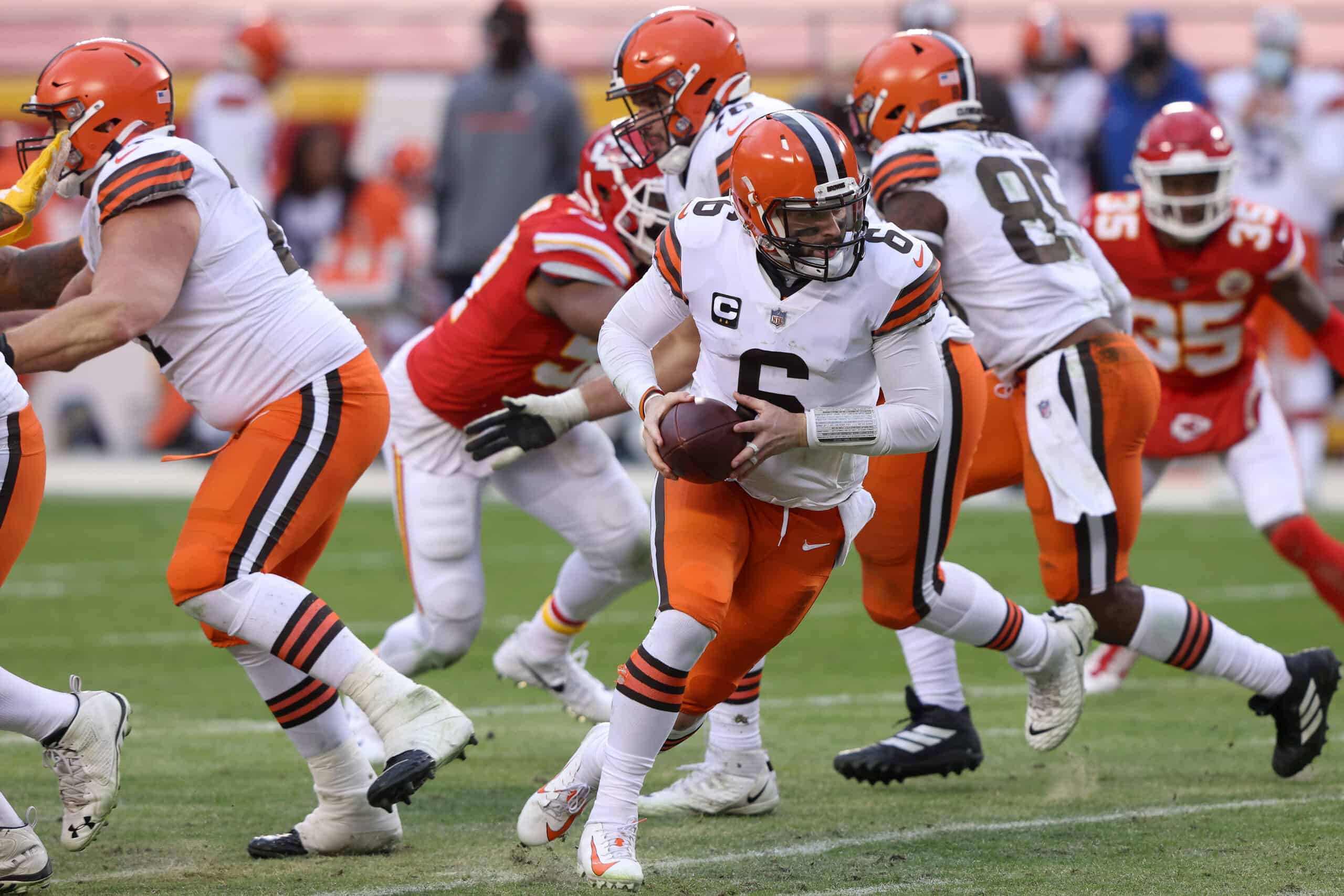 It's time to get excited with the regular season only a handful of days away.
The Cleveland Browns are obviously coming in with high expectations after their 2020 campaign.
They've revamped their defense over the offseason, which was important after seeing what happened last season.
The preseason went well for Cleveland, but there are still a few areas that need to be cleaned up.
Some players are still trying to shake off the rust and need to do it quickly.
1. Andrew Billings
The Browns are hopeful that veteran defensive tackle Andrew Billings can be a key contributor this season.
He decided to opt-out of the 2020 season due to COVID-19 concerns.
A year later, Billings is back and projected to be a starter heading into Week 1.
However, Billings wasn't exactly sharp during the preseason, which could be alarming.
In fact, he registered only two tackles in the three preseason matchups.
To be fair, the starters don't exactly play the whole game and the DT spot isn't a stat sheet kind of position.
Regardless, he has not looked like he's ready to be a full-time player in Cleveland.
Honestly, second-year tackle Jordan Elliott has looked better in camp.
Jordan Elliott might be playing Andrew Billings right off the roster right now. #Browns pic.twitter.com/ejHTMbLorA

— Roberto Shenanigans (@Rob_Shenanigans) August 30, 2021
Cleveland is giving Billings the benefit of the doubt, but don't expect him to have a long leash.
The Browns have two young options behind him in Elliott and rookie Tommy Togiai.
Both players could be asked to play bigger roles if Billings or Malik Jackson suffer an injury or come out of the gate slowly.
This past offseason, the Browns decided to move on from Sheldon Richardson and Larry Ogunjobi.
That might come back to bite them in the end, but that remains to be seen.
Billings has put together respectable numbers in three seasons with the Cincinnati Bengals.
Now, it's time for him to step up and do it in Cleveland.
2. David Njoku
Let's be honest, it has been quite some time since David Njoku has done anything meaningful in Cleveland.
His last two seasons have been duds, but partly due to the fact he was injured.
Hopefully, Njoku can stay relatively healthy for the 2021 season.
He'll need to play much better if he wants to cash-in with an extension next offseason.
In the meantime, the Browns need legitimate production from the tight end position.
Njoku has been working hard in training camp, but now it's time to show what he can do in game action.
David Njoku welcomed back Jabrill Peppers to Berea during their joint practices. From the most recent BtB episode. He tracks the ball so well…feed 85 down the field in 2021.

🎥: #browns pic.twitter.com/aRhyQKjpA8

— OBR Film Breakdown (@TheOBRFilmBDN) September 1, 2021
Obviously, Austin Hooper is going to be the No. 1 tight end heading into the season.
After that, Njoku and second-year tight end Harrison Bryant will battle for snaps.
The Browns know Njoku is a capable playmaker after seeing what he did during his first two seasons.
Then, injuries hindered him and Njoku was never able to get into a groove.
However, a hot start to the season in Week 1 could go a long way for Njoku.
The Browns don't need him to be a superstar, but they must get some reliable production out of him.
Njoku could very well be the sleeper option for this offense heading into the regular season.