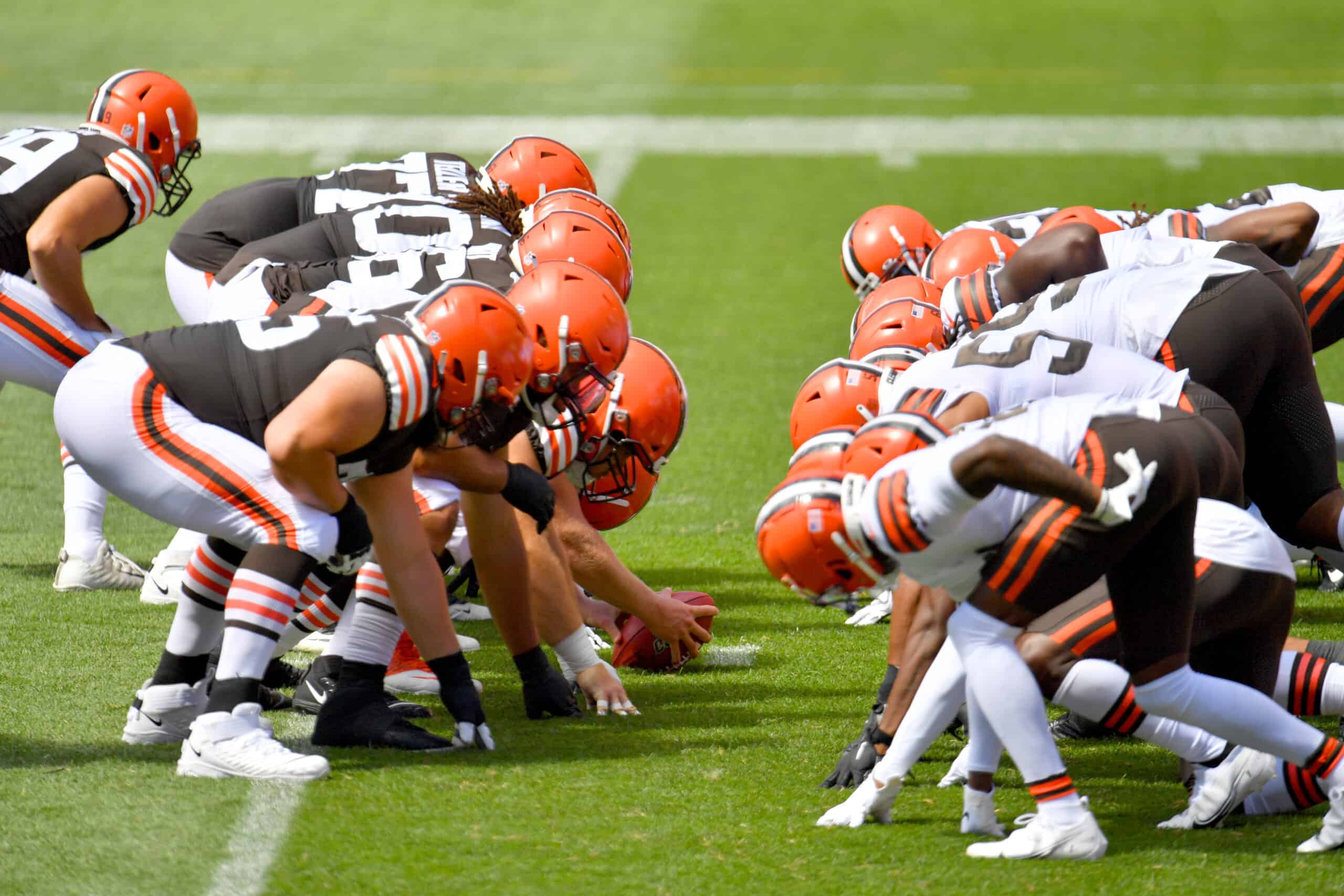 It is really difficult to identify hidden gems on the Cleveland Browns 2021 roster.
Admittedly, the players on this year's roster are among the most talented the Browns have had in many years.
Here is my best attempt at unearthing two hidden gems that could surprise people on this year's Browns roster.
1. Tommy Togiai, Defensive Tackle
There has been a lot of talk about the improved defense hitting the field in 2021 and the depth at defensive tackle.
Veteran Sheldon Richardson has gone to the Vikings, and free agent Malik Jackson joins the Browns from the Eagles.
The Browns will also have Andrew Billings for the first time as the former Cincinnati Bengal signed with the Browns in 2020 before opting out of the season for COVID-19 reasons.
However, it is another player who also previously played in Ohio that could be a hidden gem.
He is rookie Tommy Togiai, a fourth-round pick in the 2021 NFL Draft, from Ohio State.
Togiai has quickly made an impression.
Tommy Togiai making an impact for the Browns this summer. His energy is infectious!! 🔥🏈 https://t.co/Zn5jnYZaPz

— Gino Mariani (@GinoMariani14) June 17, 2021
His energy is contagious, and he is capable of firing up his teammates.
#Browns rookie Tommy Togiai on the sleds today at day 3 of minicamp. pic.twitter.com/zFK0dsQcmy

— Kayla Harvey (@kaylalharvey) June 17, 2021
He is also incredibly strong and fast.
Despite a loaded defensive tackle roster that currently has eight players on it, Togiai could find his way to either a starting role or at least a chunk of snaps per game.
Following the announcement of Togiai as the Browns draft pick, Dan Saganey, Director of Play Personnel said:
"Tommy is what we consider a very good run player who has kind of come into his own here in the last year. Excited to add an Ohio State guy who we think will be a great fit as a person for the organization and a great fit in the room and really helps upgrade our defensive line room going into the season."
2. Andy Janovich, Fullback
love Andy Janovich staying true to his Fullback ways and sticking with the 3-point stance even when the QB is in the Gun. pic.twitter.com/rfYznOjcZp

— Nate Tice (@Nate_Tice) May 26, 2021
Can a player that was on the Browns' roster in 2020 be a hidden gem?
I think so especially if it is fullback Andy Janovich.
Janovich is a true throwback fullback in the sense he is adept at running, catching, and blocking.
He did not get too many rushing opportunities in 2020 for a host of reasons including COVID-19.
#Browns RBs at OTAs including rookie D'Ernest Johnson, Andy Janovich. pic.twitter.com/GtIp2vvs5t

— Fred Greetham (@FredGreetham) June 2, 2021
However, Alex Van Pelt will utilize him more this season in a Daryl Johnston type of way reminiscent of the Dallas Cowboys teams of the 1990s.
That means we can expect to see him catching more passes and running the ball also.
In his five seasons, Janovich has three receiving touchdowns and one rushing touchdown.
All happened in his four years with the Broncos.
Last season, he was on the field for 16% of the offensive snap counts.
During his best seasons in Denver, he was involved in 22% of the snaps.
Look for Janovich to have a bigger and more creative role in 2021 and likely make his first-ever Pro Bowl as a result.