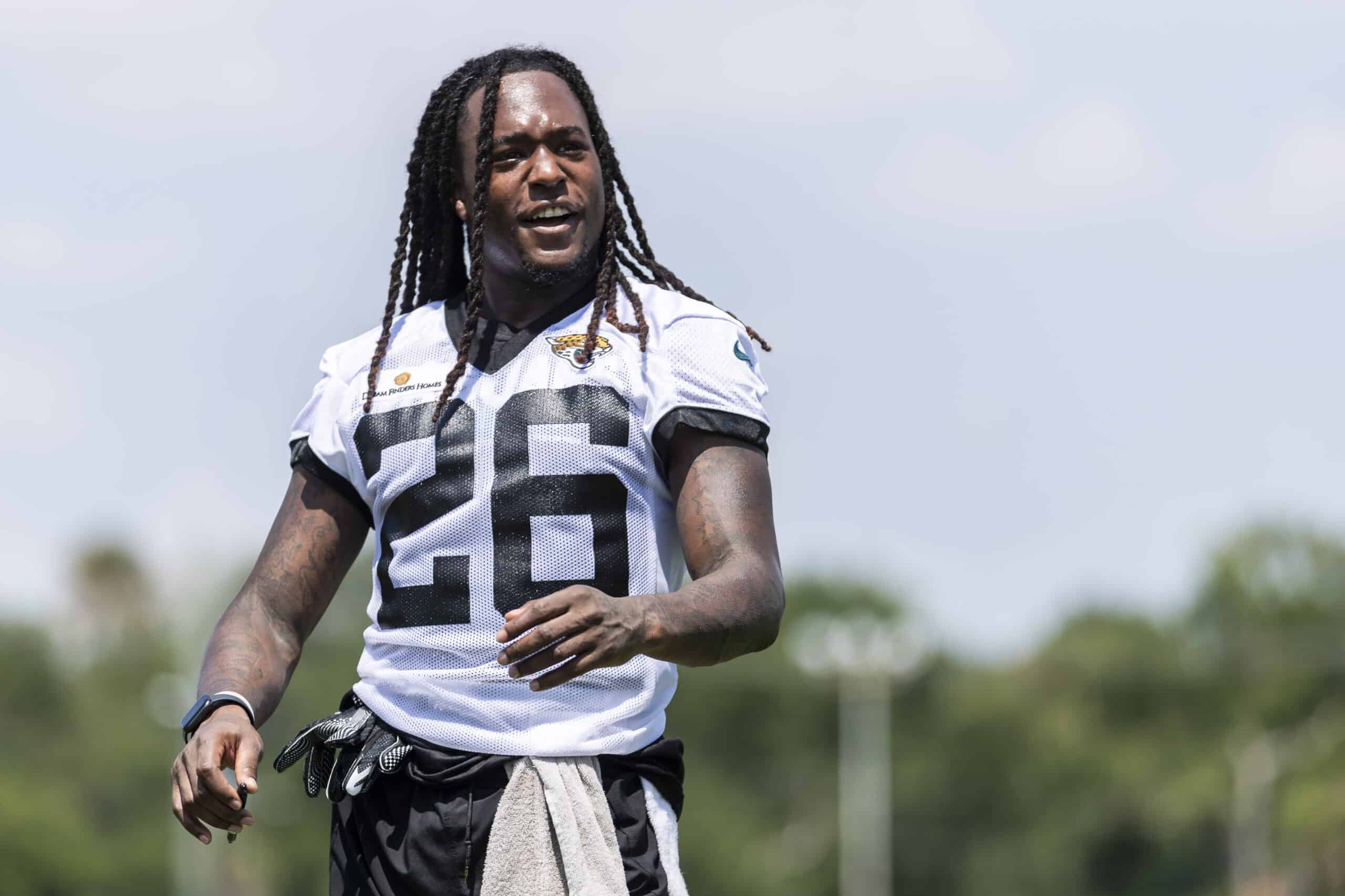 The 2021 regular season hasn't begun and the Jacksonville Jaguars are already cutting salary.
Recently, they made a trade that sent former Pro Bowl linebacker Joe Schobert to the Pittsburgh Steelers.
The #Steelers trade for #Jaguars LB Joe Schobert means Pittsburgh will send late-round draft compensation to Jax, source said. Schobert is due $7.3M this season, and fills a big need.

— Ian Rapoport (@RapSheet) August 13, 2021
The Jaguars didn't get much in return besides salary relief.
Schobert signed a hefty extension with the organization in 2020, but clearly the Jaguars didn't see him as a long-term fit with the team.
The Cleveland Browns and Jags have already met on the field in 2021, but now it might be time for them to sit down and talk trades.
1. Josh Allen
Hey, it's a fire sale, right?
That means, everyone outside of Trevor Lawrence and Tim Tebow should be available.
Okay, maybe one of those guys isn't going to be the franchise quarterback in Jacksonville.
Regardless, the Browns should at least kick the tires on a possible Josh Allen trade.
The 24-year-old is coming off a disappointing sophomore campaign, but the sky is the limit for Allen.
He put together some impressive play during his rookie season in Jacksonville.
The #Jaguars somehow got Josh Allen at 7th overall. Thanks, league.

— Andrew Gibson (@1010XLAG) August 23, 2019
Obviously, the Browns would be forced to give up quite a bit to pry Allen from the Jaguars.
However, Allen has the potential to make this defense the best in the league for years to come.
In 2019, Allen recorded 44 tackles and 10.5 sacks in 16 games (4 starts) with the Jaguars.
The talent is certainly there and the Browns have the assets to get a deal done.
The biggest question remains, where would the Browns move Jadeveon Clowney?
He is currently projected to play alongside Myles Garrett on the defensive line.
Well, Clowney has played quite a bit of linebacker throughout his career.
Texans list Jadeveon Clowney as a linebacker, not as a defensive end https://t.co/aBB29KGWpz pic.twitter.com/vQe8t9e7IJ

— Sunday Night Football on NBC (@SNFonNBC) August 5, 2017
It seems likely that the Browns would have Clowney move to linebacker, assuming they were able to acquire Allen.
Honestly, it wouldn't be surprising to see the Browns be forced to trade a linebacker in order to acquire Allen from Jacksonville.
That way, Clowney has somewhere to play and that possibly lowers the amount of draft capital headed back to the Jaguars.
Regardless, the Browns will find a way to get everyone on the field, assuming they'd be able to pull off this trade.
A trio of Garrett, Allen, and Clowney is a scary thought for all opposing offenses.
2. Shaquill Griffin
Over the offseason, the Browns spent a lot of money and time improving their secondary.
They added multiple reinforcements, but you can never have enough depth.
That is especially true when a Pro Bowl caliber player such as defensive back Shaquill Griffin becomes available.
He has put together three straight seasons of 60-tackles or more, which is quite impressive.
That is not all, Griffin has also shown the ability to be a leader on defense.
Shaquill Griffin comes across as a bonafide leader. pic.twitter.com/uk3Fi8lN6z

— John Reid (@JohnReid64) July 29, 2021
The Browns do have options at defensive back, but Griffin could only be more of an asset to Cleveland.
Both Greedy Williams and Denzel Ward have missed time due to injuries.
Cleveland cannot afford to have another season of a shaky secondary, so it's time to go all-in.
A player like Griffin could push this defense over the top, but it'd likely come at a significant cost.
At the end of the day, the Browns might end up giving up Williams and multiple picks in order to acquire Griffin from Jacksonville.
It's unknown what a possible deal would look like right now, but it's certainly worth making an offer.
Both Allen and Griffin could be significant upgrades to the Browns' defense before the season even begins.