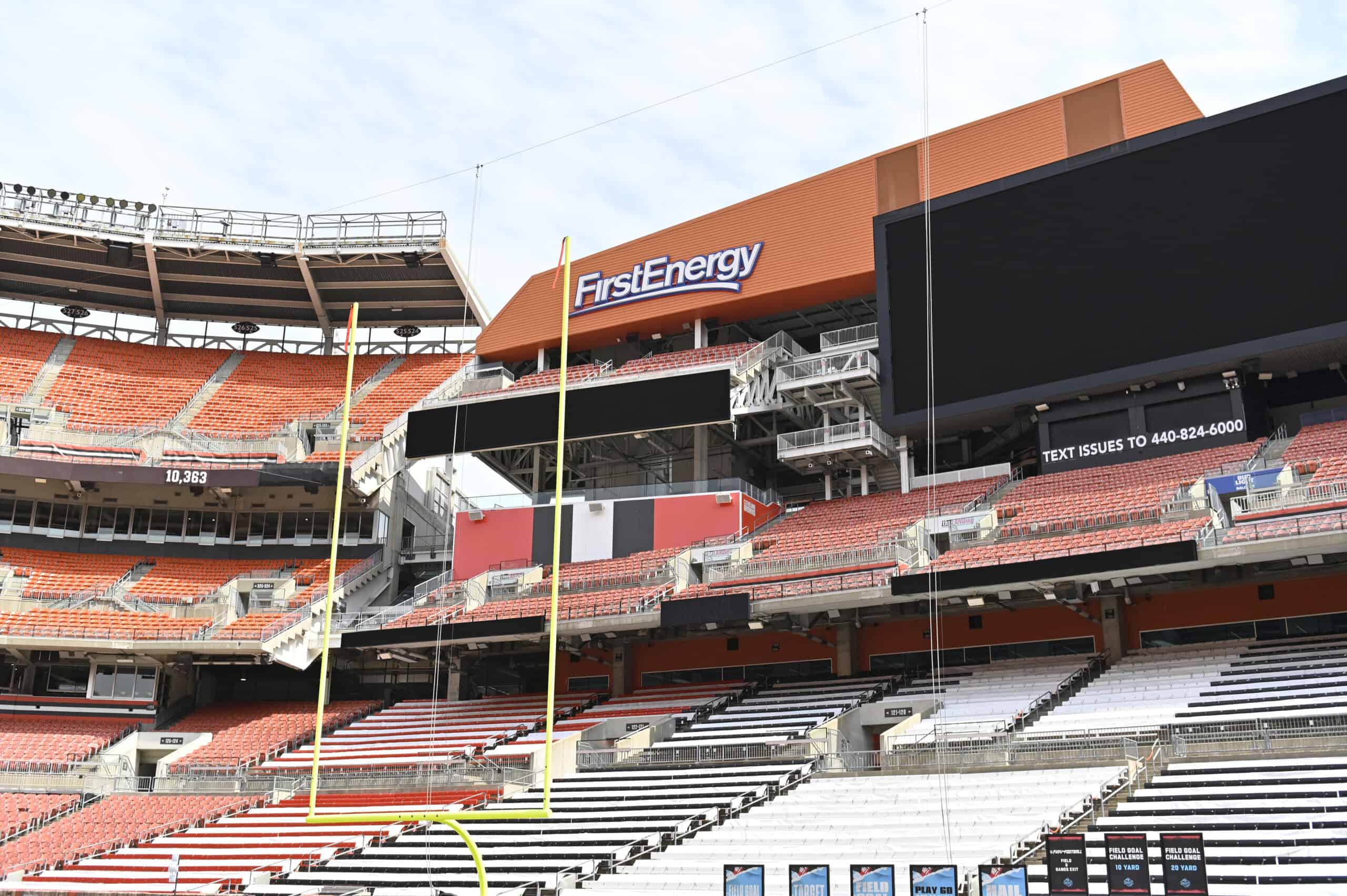 Since the dawn of the NFL, fans and pundits have had opinions on how to improve their favorite teams.
"Monday Morning Quarterbacks" held court at water coolers and pubs to share their critiques with a small crowd.
But in the age of social media, millions of armchair GMs and head coaches compare ideas 24/7.
#Browns GM Andrew Berry on whether he believes Baker Mayfield is franchise's QB of future: You need to take big-picture approach, it's body of work, we've seen Baker play good football here and we're excited about moving forward and the opportunity ahead of us the next five weeks

— Nate Ulrich (@ByNateUlrich) December 1, 2021
And when a team falls short of expectations like the Cleveland Browns, those ideas multiply rapidly.
Who hasn't heard the "obvious" quick fixes involving Chubb and Hunt playing together or sitting a wounded QB?
We all know Joe Woods should blitz more and the Browns need to trade/draft/sign every star available.
But Andrew Berry and his team are already at work making plans even their legion of fans haven't considered.
Stefanski said playing Hunt and Chubb together was among one of the many things team discussed last week.#Browns

— Tom Withers (@twithersAP) December 6, 2021
Big decisions loom regarding Baker Mayfield, Denzel Ward, and over 20 pending free agents.
And each announcement will prompt more social media GMs to weigh in.
Here are 2 surprise moves the Browns could make in the offseason.
1. Jarvis Landry Extended Through 2024
There is no way Cleveland will pay Jarvis Landry $16.5 million in 2022 for the level of production he gives.
Especially when they can create $15 million of much-needed salary cap space by trading or releasing him.
But odds are, nobody else will pay Landry that much, either.
And if Landry is going to take a big pay cut to play, why not stay with the Browns?
JARVIS LANDRY OUT OF THE WILDCAT 🔥pic.twitter.com/e3CR7NjZ9z

— PFF CLE Browns (@PFF_Browns) November 21, 2021
Andrew Berry knows what Landry can do, and he did it to the tune of a 72% catch rate in 2020.
Landry is a generally reliable, sure-handed receiver and an important locker room leader of a young receiving unit.
Keeping him around plays a role in removing any residual OBJ tension among his teammates.
#Browns OC Alex Van Pelt, on WR Jarvis Landry, who is caught in the middle of the OBJ/Baker drama: "I'd definitely take him in my foxhole all day long. … He's a pro. He's going to turn it on when the lights come one. He's going to make plays. He has to." pic.twitter.com/HoZmhU8w1M

— Jake Trotter (@Jake_Trotter) November 4, 2021
After all, if Landry can get past that and recommit to Cleveland, why wouldn't everybody else?
By offering Landry a decent signing bonus and incentives, Berry can wipe out most of his cap hit.
And such a veteran commitment helps to re-establish the Browns' as a preferred free-agent destination.
That adds up to a serious run at a quality outside receiver like free agents Chris Godwin, Michael Gallup, or DJ Chark.
2. Blake Hance, Center 
Andrew Berry appears to have a set budget for his starting offensive line, somewhere around $50 million.
He manipulated Wyatt Teller's contract to defer a big salary cap hit until 2023 when JC Tretter's contract expires.
But that plan only works if the team doesn't need to re-sign JC Tretter and/or Jack Conklin after 2022.
And he has to be getting a little nervous about Nick Harris' status as Tretter's heir apparent.
Blake Hance is averaging a PFF grade of 70 over his 3 starts for the #Browns pretty damn solid for your 4th OT. Didn't get "killed"

— Jeff-LJ-Lloyd (@Jeff_LJ_Lloyd) October 22, 2021
Berry has over $30 million tied up in his guards, and another $6 million charged to Jedrick Wills in 2023.
And phantom years included in Conklin's contract will cost Cleveland another $6 million in 2023 or 2024.
Berry's college scouts are undoubtedly searching for the Browns' next right tackle and center.
Blake Hance with a terrific block on at that TE Njoku screen. Between that and checking Von Miller, he's delivering so far for the #Browns tonight

— Jake Trotter (@Jake_Trotter) October 22, 2021
But Blake Hance, a career guard, made himself an above-average level tackle on the fly.
And that makes him smart and agile enough to be a center, and line up between Cleveland's stalwart guards.
Hance is an exclusive-rights free agent who can solve a potential budget dilemma with his versatility.