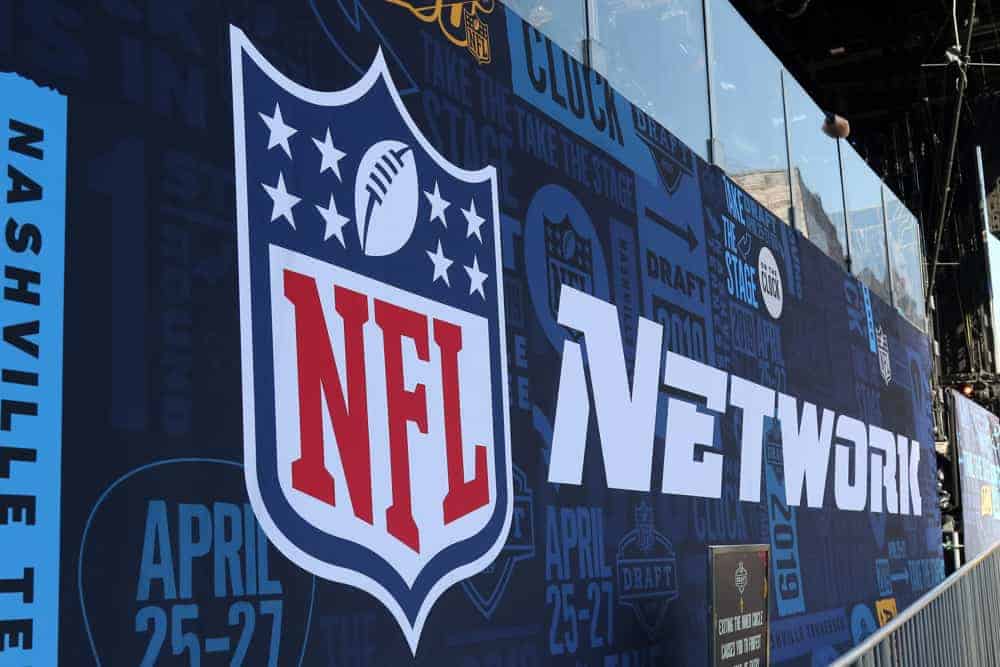 ESPN and the NFL Network are teaming up to present next week's 2020 NFL Draft.
ABC will have its own coverage of Rounds 1-3 on April 23 and 24.
ESPN and NFL Network will pair ESPN's Trey Wingo, Mel Kiper Jr., Louis Riddick and Booger MacFarland with NFL Network's Rich Eisen, Daniel Jeremiah, Michael Irvin and Kurt Warner.
The two networks will broadcast all seven rounds of the draft: Round one on April 23, rounds two and three on April 24 and rounds four through seven on April 25.
"We recognize the challenging times we are living in, but we are looking forward to presenting the 2020 NFL Draft and providing some hope for football fans everywhere," said ESPN Vice President of Production Seth Markman in a news release. "For the past couple of years, ESPN's NFL and college teams have worked together on our draft coverage, and it has been a win for our viewers.

"This year, we are further excited to collaborate with the NFL Network creating an All Star broadcast. We are also committed to producing the ESPN/NFL Network and ABC shows in the safest possible environment for our announcers and production teams."
Las Vegas was initially scheduled to host this year's draft, which will now have teams make their picks from remote locations.
ESPN's studios in Bristol, Connecticut, will handle the telecast.
NFL Commissioner Roger Goodell will introduce the first-round picks from his home in Bronxville, New York.
The NFL Draft will feature a "Draft-A-Thon," which will pay tribute to healthcare workers and first responders, including raising funds to combat the impact of COVID-19.
"We are excited to partner with ESPN to present a unique and collaborative broadcast of the 2020 NFL Draft," said NFL Network Senior Vice President of Programming and Production Mark Quenzel. "By bringing the exceptional on-air talent and production staffs of both ESPN and NFL Network together, we hope to deliver a unified presentation of the draft that not only helps raise awareness and funds for the COVID-19 relief efforts, but also provides entertainment that millions of sports fans have been craving."
ABC's broadcast of the first three rounds will feature ESPN's "College GameDay" crew of Rece Davis, Jesse Palmer, Maria Taylor, Kirk Herbstreit, Desmond Howard and Todd McShay.
The ABC broadcast will focus more on the personalities and journeys of the selected players compared to NFL teams' needs and scouting reports.
ABC, ESPN and the NFL Network will share the final day of the draft on April 25.
NFL Draft Schedule (April 23-25):
April 23 (8-11:30 p.m. ET): NFL Draft, Round 1 – ABC, ESPN, NFL Network, ESPN Deportes, ESPN Radio
April 24 (7-11:30 p.m.): NFL Draft, Rounds 2 and 3 – ABC, ESPN, NFL Network, ESPN Deportes, ESPN Radio
April 25 (Noon-7 p.m.): NFL Draft, Rounds 4–7 – ABC, ESPN, NFL Network, ESPN Deportes, ESPN Radio
The Cleveland Browns hold the 10th overall pick in the draft.