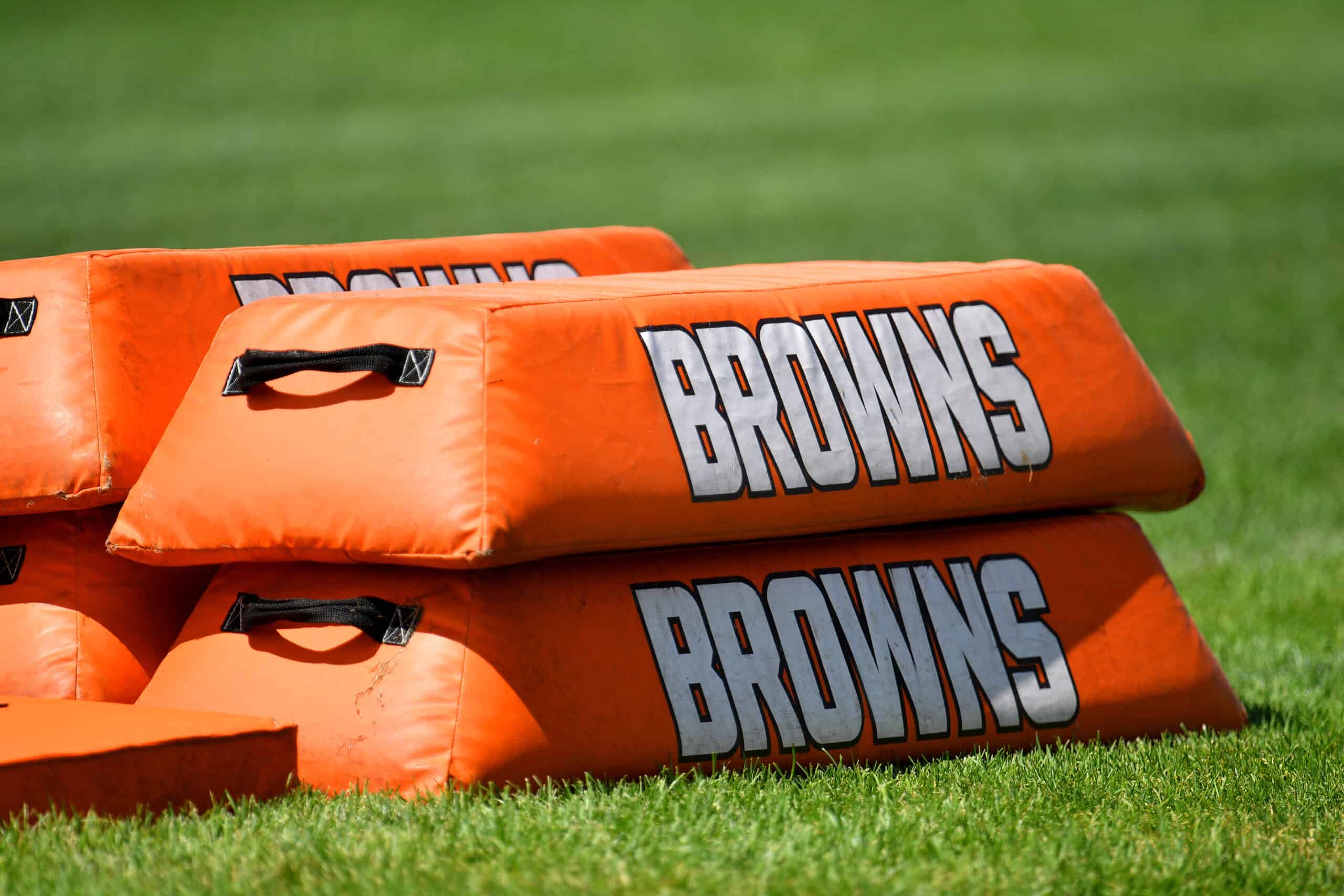 Andrew Berry managed to find 90 competitive NFL players for the Cleveland Browns roster.
But only 53 names will grace the final roll call when Week 1 gets underway in September.
Between then and now, fans and coaches expect some pitched battles for those precious spots.
There will be surprises, both good and bad, along the way.
Someone will stand out only to find himself settling for a practice squad role.
And more than a few will play their last professional snaps by the end of August.
Confidence and ability can take a player far, only to fall short when the numbers come into play.
Here are 3 Browns players fighting for a 53-man roster spot this offseason.
Demetric Felton 
Demetric Felton might be the most versatile player in the Browns' offense.
But that might not be enough to earn him a spot on the 2023 roster.
Felton worked with wide receiver coaches before last season only to find himself forgotten in the room.
Demetric Felton spin move shook three defenders 😨

(via @NFL)pic.twitter.com/zH0SMt5ayL

— Bleacher Report (@BleacherReport) September 19, 2021
He was drafted as a running back but doesn't fit the Browns' ideal bruising-RB body type.
Bubba Ventrone might help Felton develop as a returner, but there are plenty of alternatives.
Felton's best hope is to prove he can pick up a blitz and land the third-down/pass-catching RB role.
Nick Harris 
Just a year ago, Nick Harris was the anointed successor for the released fan-favorite, JC Tretter.
But a tragic knee injury landed Harris on season-ending IR by the middle of August.
Free agent Ethan Pocic stepped up admirably, earning the 6th-best center ranking from PFF.
Nick Harris has a lot to prove in 2022, where he'll be the #Browns starting C as long as he doesn't lose the job to Ethan Pocic in camp. Though he's "undersized" for the position, Kevin Stefanski should be able to use his mobility to their advantage.
pic.twitter.com/A9P9Rc50ys

— Matt Wilson (@CoachWilson66) May 16, 2022
Fast forward to the present, and Harris comes off his knee injury to find Pocic with a long-term contract.
To add insult to competition, 2023 draft pick Luke Wypler is described as a "steal" and "NFL-ready."
And last year's draft pick, Dawson Deaton, could even give Harris a run for a practice squad position.
Jordan Elliott 
Like the two players listed above, Elliott is not necessarily done in Cleveland.
But he has to hope new coaches and a new scheme bring out the potential he was drafted for.
Fans can't be blamed for wanting a clean sweep of the interior linemen.
Jordan Elliott and Taven Bryan played well last night in their 1H snaps. #Browns pic.twitter.com/EM43ubstNt

— OBR Film Breakdown (@TheOBRFilmBDN) August 28, 2022
And if free agents Maurice Hurst and Trystan Hill stay healthy, they could push Elliott out of the rotation.
But Elliott arguably holds the inside track on a potential fifth tackle spot, thanks to Perrion Winfrey's issues.
Winfrey and Tommy Togiai provide a 3-way competition ahead or behind rookie Siaka Ika.