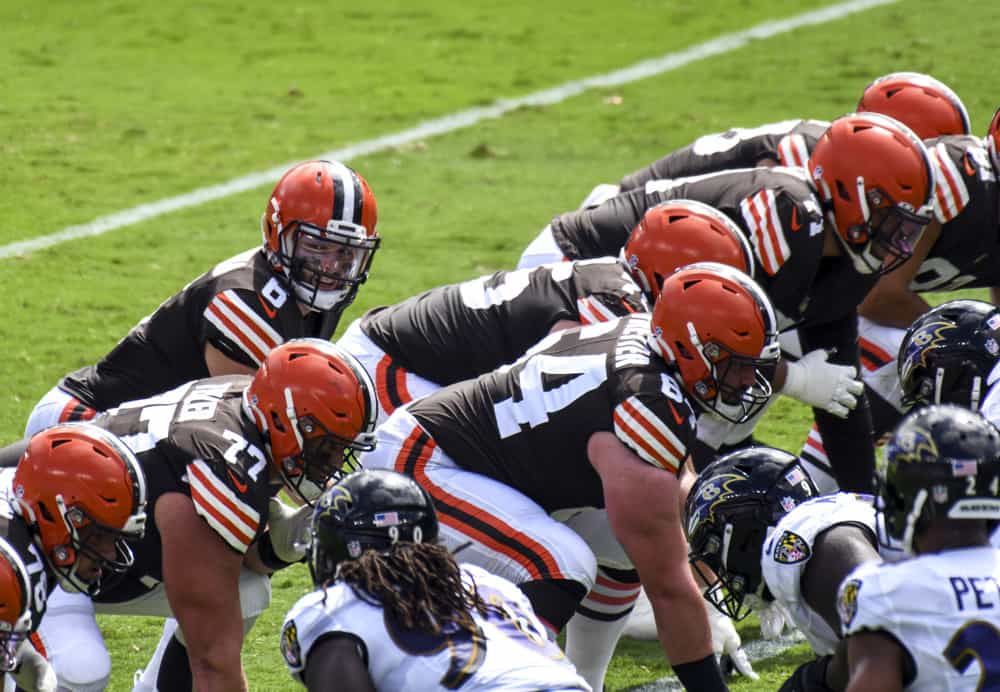 The Cleveland Browns have not had much success against the Pittsburgh Steelers since returning to the NFL in 1999.
Even the wins, like the one last season on a Thursday night, have some other storyline attached.
No need to revisit the Myles Garrett controversy, however, it will once again be a big story on Sunday.
The Browns appear to be a different team in 2020 even after getting demolished by the Baltimore Ravens in Week 1.
A 4-1 record is rare around these parts and the team has a chance to prove they are no longer a pushover with a win against the 4-0 Steelers in Pittsburgh.
A few players in particular will have to step up for that to become a reality.
1. Andrew Sendejo
Andrew Sendejo has become the scapegoat for much of the problems in the secondary.
Yet it is fair to point out some of his blunders came after blown coverages by defensive backs.
#Browns Safety, Andrew Sendejo, has been a liability this year.

Andrew is the only player in the #NFL to allow a perfect Passer Rating in the 1st 5 games.

He has allowed 3 TDs (2nd) and a Completion Rate of 80% (14th).

His Overall Grade of 44.6 per @PFF ranks 75th/83 Safeties. pic.twitter.com/aqKKNjc7qJ

— The Hottest Take Sports Podcast (@Hottest_TakePod) October 13, 2020
That still doesn't stop fans from tweeting their rage about him and sharing videos where Sendejo gets turned around and appears lost when the ball is up in the air.
Week 6 is his chance to prove he is not only out there due to other injuries in the secondary.
A key interception or even a few pass break-ups would go a long way toward improving his reputation and also helping the team win.
The Steelers appeared to find gold in rookie receiver Chase Claypool, adding another weapon to that receiving corps.
Sendejo stepping up would also take some pressure off the offense that may not keep up this torrid pace against such a tough defense.
2. Kareem Hunt
Kareem Hunt has been decent so far in five games.
But he is still looking for that first 100-yard day on the ground and is now the lead back with Nick Chubb out with an injury.
Hunt got 20 carries this past Sunday against the Indianapolis Colts and finished with 72 yards.
He did also add 21 yards and a touchdown through the air.
.@bakermayfield finds @Kareemhunt7 for SIX!

📺: #INDvsCLE on CBS pic.twitter.com/7b77IQNlEq

— Cleveland Browns (@Browns) October 11, 2020
The Steelers have the second-best run defense in football with only 64 yards allowed per game.
That means D'Ernest Johnson is also going to need to step up.
Hunt is still the lead guy over Johnson so it will be up to him to set the tone against this tough defense.
A 100-yard day for Hunt against this Steelers defense, without Chubb on the field, would make the Browns one of the most feared running teams in the league.
3. Baker Mayfield
Baker Mayfield already faces a tough task against the Steelers defense.
Now he will add hurt ribs to the equation.
Baker Mayfield said he'd know more about his rib injury tomorrow. But as to whether he would play at Pittsburgh: "Mamma didn't raise no wuss."

— Jake Trotter (@Jake_Trotter) October 12, 2020
It is hard to compare his past numbers against Pittsburgh because he was in a different offense every time.
Mayfield has not lit up opposing defenses this season, because he hasn't had to do that.
His high in completions this year is 21, but he has thrown at least two touchdowns in all four victories.
Kevin Stefanski loves to run the ball and that means the quarterback doesn't have to do as much to win.
Still, Mayfield is guiding an offense that is scoring at a historic rate for this franchise.
Stepping up against Pittsburgh means protecting the ball in Week 6.
Mayfield threw two brutal interceptions against the Colts that were entirely avoidable.
He wants to prove he deserves a big contract?
Protect the ball and guide the offense while letting the running backs handle the bulk of the work.
All that matters is a victory here.
Not if Mayfield is throwing for over 300 yards.