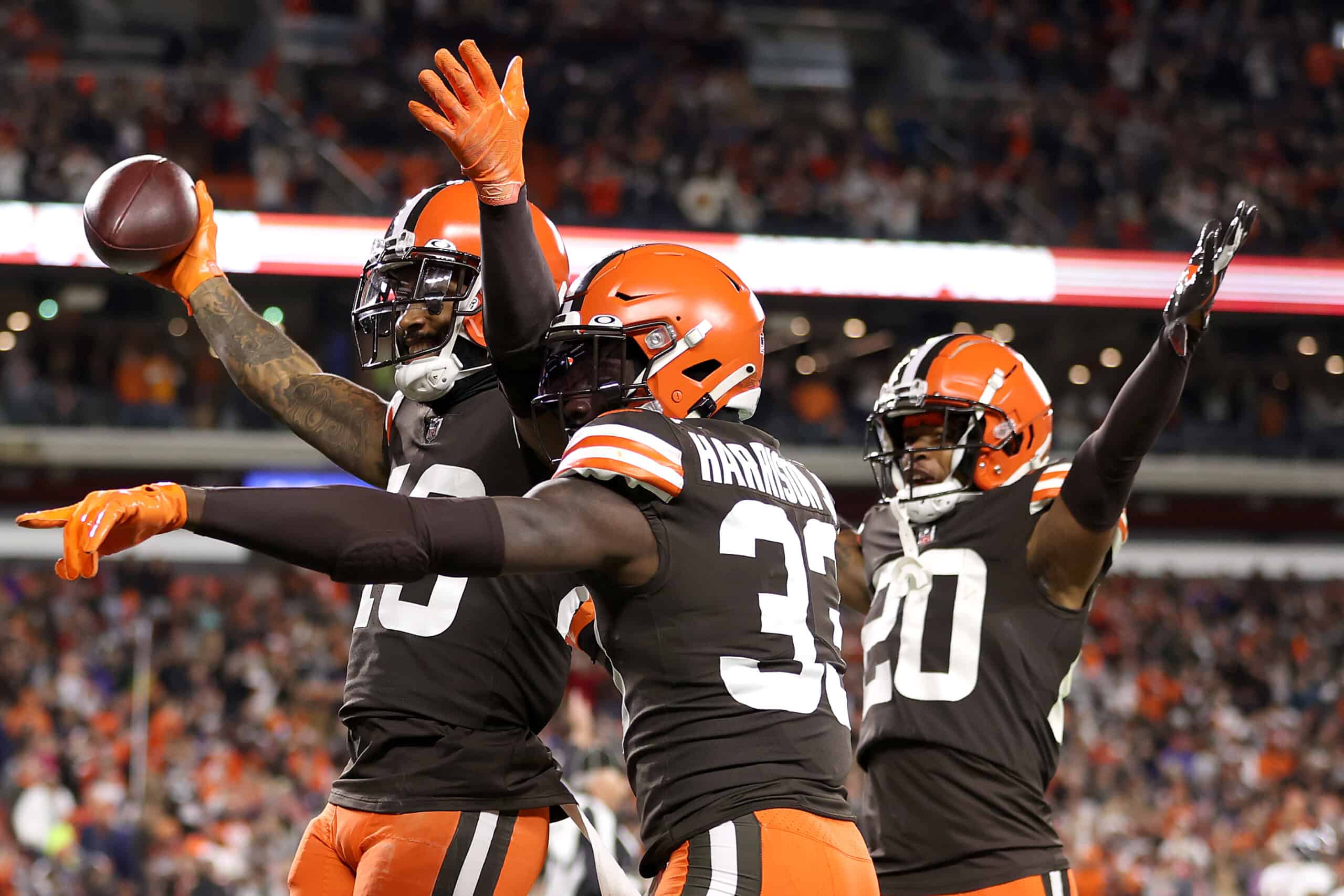 It was a close contest, but the Cleveland Browns pulled it off in Week 7.
They managed to escape with the close 17-14 win over the Denver Broncos.
Neither team was healthy for this matchup, so it was a battle between two injury-riddled teams.
Luckily, the Browns came away with the win and pushed themselves over the .500 mark.
Although, they wouldn't have been able to do it without a few clutch performances.
1. D'Ernest Johnson
Heading into this matchup, the Browns were without both Nick Chubb and Kareem Hunt.
That means, third-year back D'Ernest Johnson was asked to step up and be the lead back.
The expectations weren't too high for Johnson, but he did better than anyone would've ever hoped.
He rushed 22 times for 146 yards and scored one touchdown, while hauling in two receptions for 22 yards through the air.
Johnson averaged 6.6 yards per carry and ended up with the highest rushing grade of the season.
D'Ernest Johnson: 90.0 PFF rushing grade vs the Broncos

That's the highest single-game rushing grade this season 😤😤 pic.twitter.com/zsggdLKuiv

— PFF (@PFF) October 22, 2021
The 25-year-old had a breakout game against a defense that normally defends the run well.
Cleveland will certainly take it with both of their starters banged up right now.
Although, it was an epic game from Johnson and he was one of the main reasons why the Browns won this game.
2. Jarvis Landry
The five-time Pro Bowl receiver Jarvis Landry returned for the Week 7 battle with Denver.
He had missed each of the last four games coming into this game.
The hope was that Landry could be a sparkplug to this offensive unit.
Landry hauled in a team-high five receptions for 37 yards in the victory.
He also hauled in a huge reception in the first half on third down to keep the drive alive.
Jarvis Landry was making stellar catches in the first half 💫 pic.twitter.com/DLiqthUeFG

— PointsBet Sportsbook (@PointsBetUSA) October 22, 2021
It wasn't an outstanding 100-plus yard game, but Landry's performance does deserve praise.
He missed four straight games and came back with a team-high in receptions and finished second in receiving yards behind Austin Hooper.
The Browns will certainly take it considering it was his first game back and he didn't get many reps with backup quarterback Case Keenum.
Hopefully, this will help Landry build momentum going forward considering the Browns wideouts have been inconsistent all season long.
3. Case Keenum
It wasn't one for the record books, but backup quarterback Case Keenum got the job done.
The 33-year-old came in and limited the mistakes to help guide the Browns to victory.
He completed 21-of-33 passing attempts for 199 yards with one touchdown and zero interceptions.
Although, the stats don't exactly tell the whole story during this game.
Keenum converted some clutch plays that were game changing and momentum shifting.
Give Case Keenum his credit. If he doesn't convert this using pure grit, that's potentially a huge momentum shift for the Broncos. pic.twitter.com/UXdv53B0wS

— Pluto (@HelloFromPluto) October 22, 2021
It's uncertain if starter Baker Mayfield is going to return for next week's battle with Pittsburgh.
The Browns might need to ask Keenum to start for a few weeks while Mayfield heals his shoulder.
This wasn't a pretty game offensively, but Keenum got the job done.
The veteran quarterback isn't a long-term answer, but deserves credit for playing his heart out in Week 7.