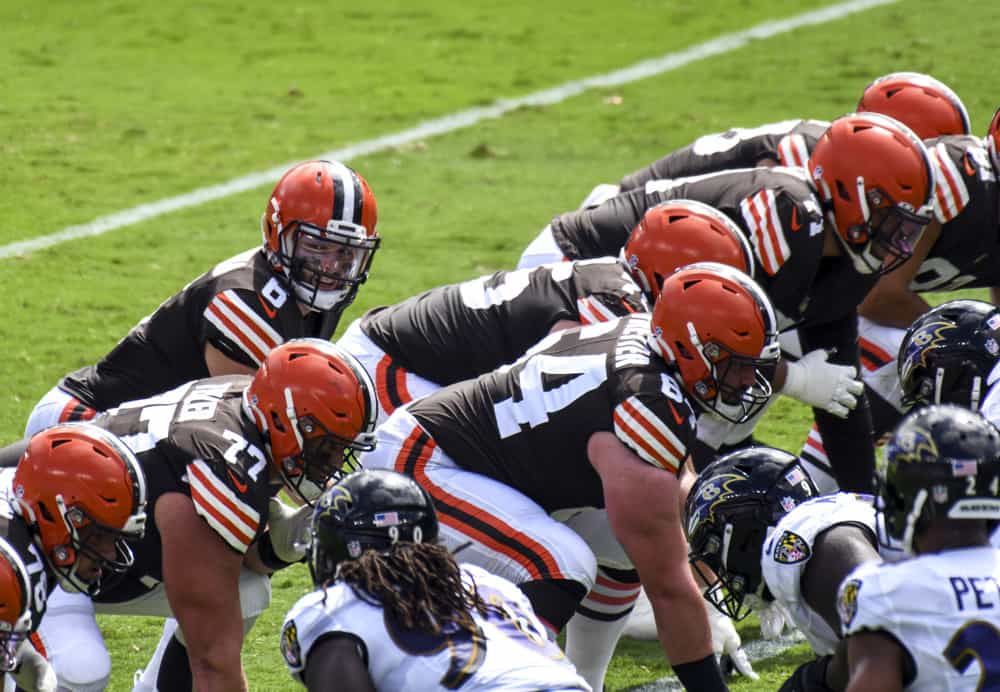 The Cleveland Browns have been given a fairly favorable schedule since their bye week.
However, the team is coming off a big win against the Tennessee Titans.
They will need to carry that momentum with them into this contest against the Baltimore Ravens.
This Week 14 matchup is a huge game for both teams, so it should be an interesting contest to watch.
Although, the Browns are going to need a few players to step up if they want to secure the win.
Here are 3 Browns players who could have big games against the Ravens.
3. Baker Mayfield
Yes, it's difficult to imagine quarterback Baker Mayfield actually having back-to-back great games.
He is coming off a huge four-touchdown performance against the Titans last week.
Mayfield has now led Cleveland to their first winning season since 2007.
Baker Mayfield's 4 TD lead the Browns to their first winning season since 2007 😤 pic.twitter.com/QpfyILrxST

— ESPN (@espn) December 6, 2020
The former first overall pick has not thrown an interception in five straight contests.
This is arguably the best Mayfield has played throughout his NFL career.
He'll get a tough matchup against the Ravens secondary, but Mayfield deserves the benefit of the doubt.
Mayfield has six passing touchdowns over his last two games, so hopefully he carries that play into this game.
2. Myles Garrett
Superstar defensive end Myles Garrett returned against the Titans last week.
He recorded two tackles and one sack in the victory, which is a quiet game for Garrett.
However, that sack helped him get to the 10 sack mark for the third straight season.
Myles Garrett is the first player in Browns history with 3 straight seasons of 10+ sacks. pic.twitter.com/PSf3vWuqEg

— CBS Sports HQ (@CBSSportsHQ) December 6, 2020
Garrett is one of the few defenders in the league that can change a whole offensive scheme by just being on the field.
Everybody knows quarterback Lamar Jackson loves to run the ball and move around in the pocket.
The Browns need Garrett to play well in order to contain the Ravens offense.
Cleveland cannot rely on their secondary for four quarters of football, so Garrett needs to make an impact.
1. Nick Chubb
The Browns would not be where they are in the standings without the performance by running back Nick Chubb this season.
Since returning from injury, Chubb has posted three performances of over 100 rushing yards in four games.
Last week, he was unable to surpass the 100-yard mark, but finished with 80 yards and one touchdown.
Containing Chubb has been an issue for basically every opposing defense this season.
The Browns might need to rely on the running game, which means Chubb could be in for a busy game.
Chubb didn't play well during their first meeting, so expect a revenge game from him here.