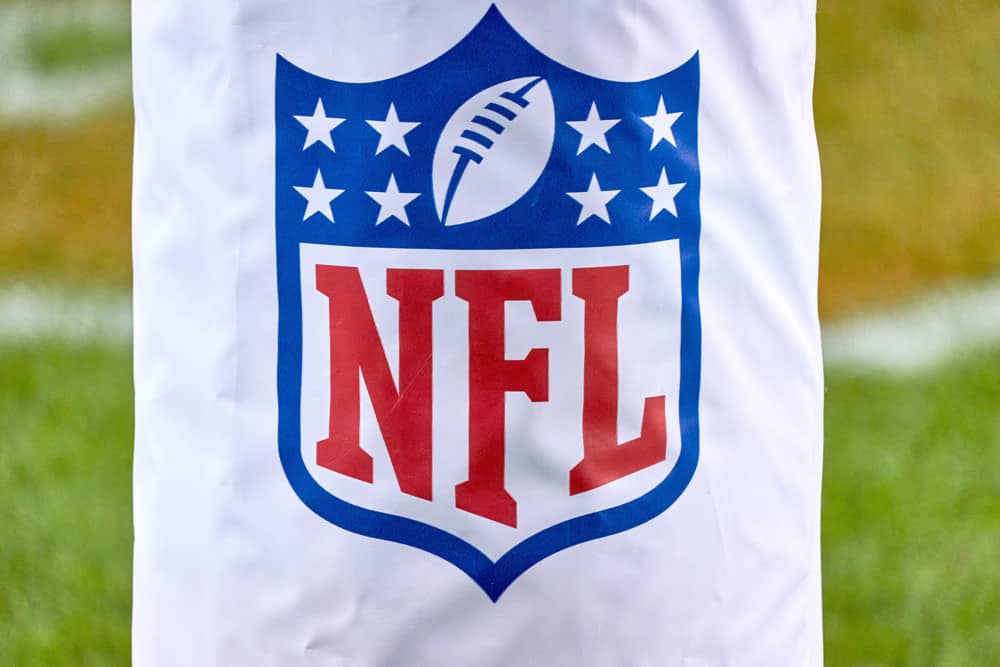 It's already that time on the year to start discussing possible offseason signings.
The 2020 campaign didn't finish ideally for the Cleveland Browns, but it was a fairly successful season.
Despite some significant injuries, this roster stepped up and delivered an 11-win season and a playoff victory over the Pittsburgh Steelers.
Sadly, Cleveland wasn't able to overcome quarterback Patrick Mahomes and the Kansas City Chiefs.
This Browns roster is young and is only going to get better as time goes on.
The offensive unit took a huge step forward, but now it's time to get the defensive unit back on track with a few free agent signings.
Here are 3 defensive free agents that can help the Browns in 2021.
3. Safety: Malik Hooker
It was not too long ago that the Indianapolis Colts selected safety Malik Hooker in the first round of the draft.
The former 15th overall pick quickly became one of the better young safeties in the league.
Sadly, injuries have slowed down Hooker from reaching his full potential.
Despite dealing with injuries, Hooker continues to make big plays when he's on the field.
Malik Hooker was limited by injury, but showcased flashes in coverage that should have Colts fans excited for the future. pic.twitter.com/ShYFl3Pc6t

— PFF (@PFF) July 25, 2018
Hooker only played two games in 2020 before suffering a season-ending Achilles injury.
The Colts have decided to decline Hooker's $6.7 million for the 2021 season.
Cleveland could certainly use a player of Hooker's caliber in the secondary.
It's unclear if he'd be a full-time starter with the Browns, but he could be useful as a rotational player as well.
Honestly, Hooker will likely take a short-term 'prove it' deal and the Browns should jump on it.
2. Defensive End: Melvin Ingram
The once first round pick was viewed as a bust early in his career, but it appears he was just a late bloomer.
The 31-year-old defensive end has made the Pro Bowl in three of his last four seasons.
The Los Angeles Chargers took Melvin Ingram in the first round of the 2012 NFL Draft.
He has been with the team ever since then, but the 2020 season might be his last in that uniform.
During training camp, Ingram briefly sat out while seeking an extension from the organization.
From @GMFB: #Chargers pass-rusher Melvin Ingram is holding in, wanting a new contract after Joey Bosa got his deal. pic.twitter.com/6xQuaiISXB

— Ian Rapoport (@RapSheet) August 18, 2020
The two sides weren't able to agree on terms for a new contract, so it sounds like Ingram will move on.
Cleveland could be an ideal landing spot for Ingram with Olivier Vernon already likely has taken his last snap as a member of the Browns organization.
In 2020, Ingram struggled during his seven games with the Chargers before missing the second half due to injury.
He can't be trusted as the primary threat, but he could fit in nicely alongside Myles Garrett.
Ingram is a veteran player who has experience on the defensive line and playing linebacker.
He might be exactly what this defense needs heading into next season.
3. Defensive Back: Richard Sherman
The Browns need to make a splash and bring in someone who can make a significant impact on defense.
Five-time Pro Bowl defensive back Richard Sherman could be exactly what this team needs.
Without a doubt, Sherman is one of the best defensive backs of this generation.
The 32-year-old is still playing at an elite level and would be an upgrade to most rosters.
The former fifth-round pick tore his Achilles and worked his way back into shape and made a Super Bowl run with the San Francisco 49ers.
Tore his Achilles and had to find a new team.

Worked his way back to being one of the best corners in the game.

Tuned out the doubters and now Richard Sherman is back in the Super Bowl.

(via @NFL)pic.twitter.com/KGls0SLUxK

— Bleacher Report (@BleacherReport) January 20, 2020
Although, it sounds like Sherman is ready for a change of scenery.
He is at that point in his career where he'll likely sign a short-term deal with a contender in an attempt to get back to the Super Bowl.
The Browns desperately need another reliable defensive back alongside Denzel Ward.
Sadly, former second-round pick Greedy Williams missed all of the 2020 season with a nerve issue in his shoulder.
He is expected to play next season, but honestly it's unclear if he can become a reliable No. 2 defensive back.
Sherman can be trusted and gives Cleveland two lockdown defensive backs for a possible title run.