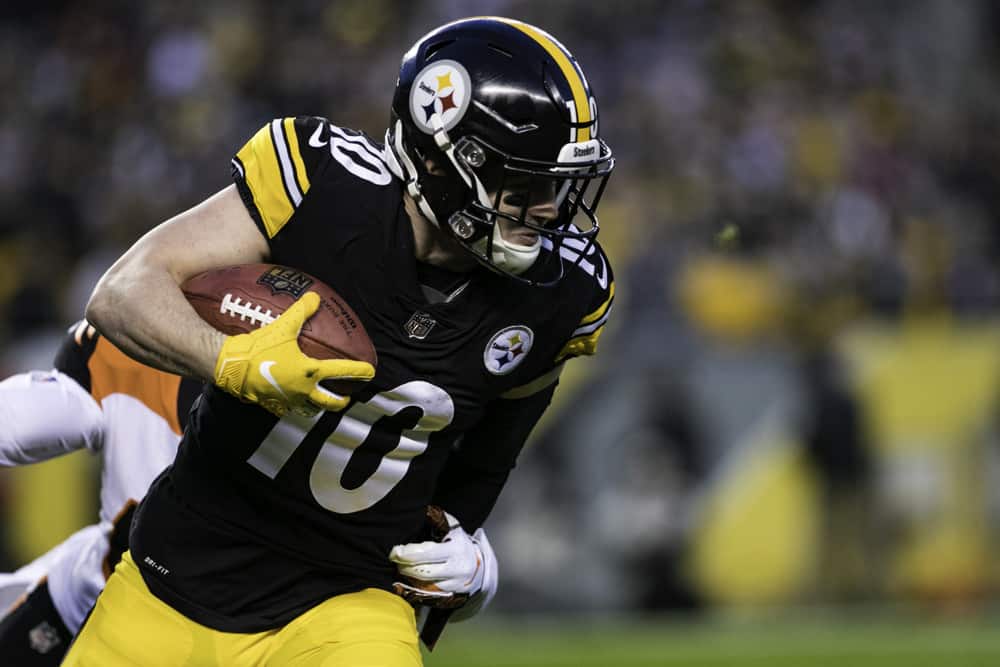 On Friday, the Cleveland Browns signed wide receiver and returner Ryan Switzer to a one-year contract, according to Field Yates of ESPN:
The Browns are signing WR Ryan Switzer (@Switz) to a one-year deal. He caught on with Cleveland this past season and now another year to keep growing in that system.

— Field Yates (@FieldYates) January 22, 2021
The 26-year-old West Virginia native and former Tar Heel originally signed with the Browns as a practice squad player on October 1, 2020.
An undisclosed injury led to the organization placing him on injured reserve from November 10 to December 8.
Even with his injury history, the Browns see some promise from Switzer, who can contribute with special teams and possibly on offense.
In 2020, Cleveland had plenty of receiving options, but the team did struggle with punt returning:
4.8 yards per punt return (second-fewest in the NFL)
24 punt returns
115 punt return yards
Switzer can help in that area in 2021 if he is given the opportunity.
What are Switzer's Strengths?
The 2017 NFL All-Rookie Team selection was one of the best returners in 2017 and 2018.
Switzer was very successful for the Dallas Cowboys in his rookie season and then with the Pittsburgh Steelers the following year:
2017 punt returns: 29 returns for 256 yards (8.8 yards per return) and one touchdown
2017 kickoff returns: 24 returns for 600 yards (25 yards per return)
2018 punt returns: 30 returns for 252 yards (8.4 yards per return)
2018 kickoff returns: 30 returns for 607 yards (20.2 yards per return)
Before Switzer was placed on injured reserve with a back injury in November 2019, he produced the following return statistics:
2019 with the Steelers: eight punt returns for 29 yards and nine kickoff returns for 166 yards
During Switzer's time with the Cowboys, he played more special teams snaps (133) than offensive snaps (92).
The Steelers then involved him more in their offense:
2018: 302 offensive snaps; 167 special teams snaps
2019: 81 offensive snaps; 66 special teams snaps
Looking forward, the Browns would be excited to utilize a multi-dimensional player.
He received 55 targets and had 44 receptions for 280 yards on offense in just over 1.5 years in Pittsburgh.
Would Switzer Be More of a Returner or Receiver with the Browns?
If Switzer is healthy and looks good during the offseason and preseason, the Browns should utilize him as their primary returner in 2021.
The 2020 returners for the Browns were rookie Donovan Peoples-Jones and D'Ernest Johnson, who just finished his second year with Cleveland:
Peoples-Jones' 2020 return stats:

Punt Returns: 18 returns for 77 yards (4.3 yards per return)
Kickoff Returns: 18 returns for 379 yards (21.1 yards per return)
Playoff Punt Returns: one return for eight yards

Johnson's career return stats

Punt Returns: five returns for 22 yards (4.4 yards per return)
Kickoff Returns: 19 returns for 480 yards (25.3 yards per return)
Playoff Kickoff Returns: five returns for 120 yards (24 yards per return)
The combination of Peoples-Jones and Johnson helped the Browns get to the middle of the pack in kickoff return yards this season.
However, their inability to get the punt return game going is a concern.
It was great to see Johnson explode for 83 kickoff return yards (27.7 yards per return) in the Wild Card game against the Steelers.
On the other side of the field, Steelers wide receiver Ray-Ray McCloud accumulated 24.3 yards per return on six returns.
McCloud becoming Pittsburgh's primary returner coincidentally was the reason that the Steelers released Switzer.
Maybe Switzer can get some revenge against his former team in 2021 as Cleveland's returner.