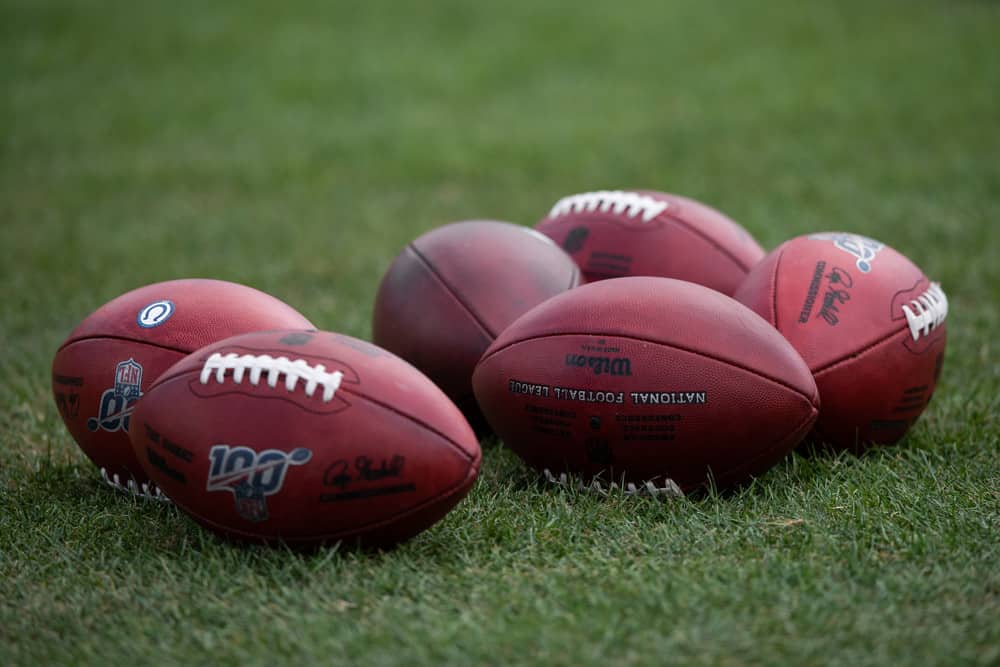 As teams roll into training camp, there remains a slew of free agents that remain without a home.
The Cleveland Browns remain as one of the top teams in cap space and could bring in a few low-risk, high-reward players.
Any of these three free agents could provide an impact on the franchise.

1. Clay Matthews-Linebacker
Matthews would be the perfect low-risk, high reward player brought into the club.
The 34-year old may not be the same guy that landed endorsement deals with the Packers, but even on a down year, he still managed eight sacks in 13 games with the Rams.
New defensive coordinator Joe Woods could use a player that can make a difference on the edge and be utilized as a pass rusher.
Clay Matthews is available on the Cheap

• 83.5 sacks in 10 years in Green Bay
• 8.0 sacks in 13 games with the Rams

What do you think, Packers fans? Is a reunion in the cards? Pass rushing depth is always welcome #NFLFreeAgency pic.twitter.com/5qEMV6sd1T

— IKE Packers Podcast (@IKE_Packers) March 19, 2020

Matthews has the ability to serve the Browns as a veteran, Super Bowl-winning mentor, and provide minutes on a backup basis.
The idea of pairing Matthews with Myles Garrett and Olivier Vernon on a third-and-long instantly has a feel of confidence.

2. Josh Kline-Guard
The 30-year old played last season with the Minnesota Vikings and has familiarity with head coach Kevin Stefanski.
Not to mention, the guard position is a lackluster position on the team's depth chart.
As of now, Wyatt Teller and Chris Hubbard remain as the favorites to land the starting position.
Kline has been a steady starter in the league for the last five seasons for three different teams.
The Vikings dumped Kline after one year into a three-year deal to save money.
Quick cutup on Josh Kline (former Titans' RG), since the Vikings are interested:

• The good: Pass blocks well 1-on-1. Picks up stunts well. Has tools for OZ (quick, can reach & block in space)
• The bad: Can lose early. Lacks oomph. Run blocking needs work & will be a project pic.twitter.com/e8lMLK9DOp

— Nick Olson (@NickOlsonNFL) March 19, 2019
We already know what the stats said about Hubbard as a tackle.
As for Teller, this will be his third season and we are not entirely sure if he is an adequate starter either.
Kline would provide another option, to say the least.

3. Ezekiel Ansah-EDGE 
The Browns elected to select Nick Harris in the fifth round of the draft instead of taking a pass rusher.
There is still a growing concern about the team's depth in that department.
Ansah would be the perfect high reward player if he produced for the Browns.
Over the last four years, Ansah has battled numerous injuries, specifically with his shoulder.
However, in 2017, Ansah "Ziggy" finished with 12 sacks with the Detroit Lions.
Latest #Seahawks Film Room is out!

Here is why Ezekiel Ansah is the perfect LEO Pete Carroll has been looking for:https://t.co/rRwryJqngg

His main pass rush move is a long-arm stab that he uses to convert to a speed rip around the edge.@CoachPaintCH @TheAthleticSEA pic.twitter.com/p0M795rFJe

— Samuel Gold (@SamuelRGold) May 14, 2019
Ansah could be the No. 4 rated pass rusher on the depth chart.
If Ansah could pan out, that would give the likes of Garrett, Vernon, and Adrian Clayborn significant help.
At the age of 31, and with his injury past, a role player would be perfect for this system.