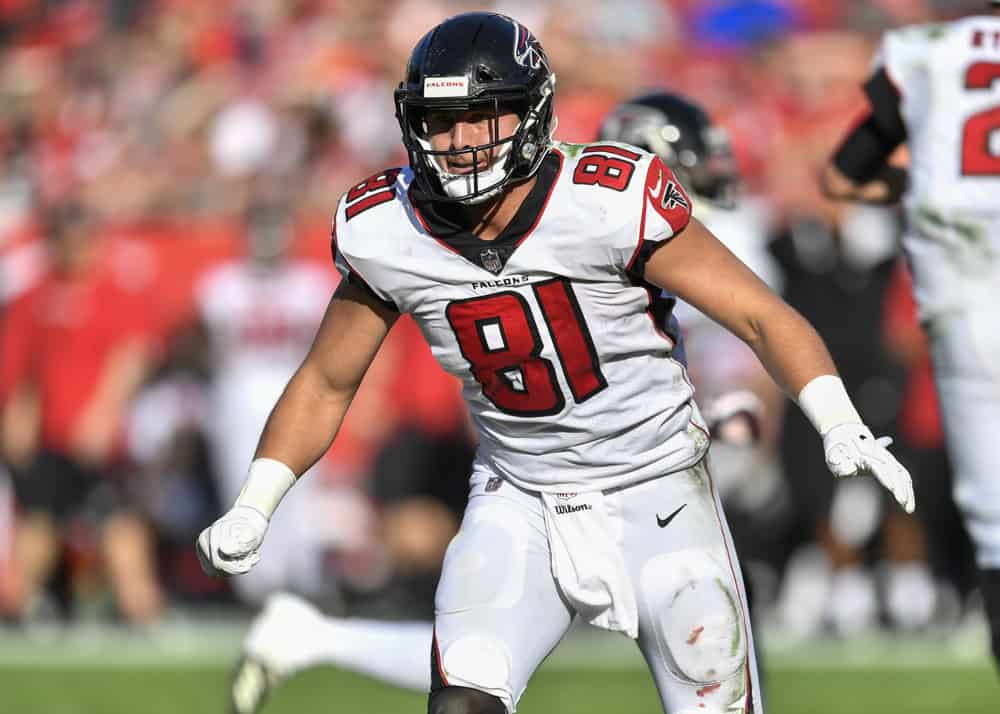 Over the last decade or so the Cleveland Browns have not been a hotspot for top of the line free agents.
Most superstar players don't want to sign with Cleveland since they don't exactly have a winning culture.
New general manager Andrew Berry is trying to change the narrative and get some star players back in Cleveland.
He was able to do that this offseason when he landed tight end Austin Hooper.
#Browns TE Austin Hooper passed his physical and signed his 4-year deal worth $42 million, highest paid TE in #NFL

— Mary Kay Cabot (@MaryKayCabot) March 20, 2020
The Browns made Hooper the highest-paid tight end in the league.
Being the highest-paid at your position comes with high expectations.
Hooper has looked like a stud the last two seasons, but he'll need to prove to the Cleveland faithful that he was worth the money.
He's already a star in the NFL, but there are a few goals that Hooper should accomplish during the 2020 season.
3. Make Another Pro Bowl
The Browns have not exactly had Pro Bowl level talent around their team for long.
Hooper has put together two straight strong campaigns, but can he do it again in a different system?
Part of the reason he joined the Browns was because of the zone-blocking scheme that head coach Kevin Stefanski is going to run.
It's the same scheme that Kyle Shanahan ran while he was offensive coordinator with the Atlanta Falcons.
Hooper feels comfortable in that scheme and his game should benefit from that.
All eyes are going to be on Hooper after getting paid this offseason.
He needs to go out and have another Pro Bowl campaign to show all the haters that he was worth the contract.
Whether or not Hooper will be able to do that in the Browns stacked offense remains to be seen.
However, another Pro Bowl season that likely silence most of the critics.
2. Start A Full 16-Game Season
Hooper has been successful throughout his four years in the NFL thus far.
Although, during that time he has never started all 16 games in a single season.
In fact, Hooper has only played in all 16 games twice during his four seasons.
The Browns paid Hooper to be their main guy at tight end, so he needs to be out there every game.
Sometimes injuries are out of your control, but staying healthy should be a solid goal for Hooper.
He was banged up last season and only managed to play in 13 games with Atlanta.
It's not like he is missing a ton of action, but every game counts in the NFL.
Getting through a full season as a starter would be great to see from Hooper in 2020.
1. Get Over 800 Receiving Yards
Hooper has accomplished plenty over the course of his career.
One thing he has not been able to do is get over the 800-yard mark during a single season.
Each season Hooper's receiving yards climb a little higher.
Last year, Hooper finished the season with 787 yards and would've easily gone over 800 if he didn't get hurt.
A great goal would be reaching 1,000 yards, but that seems tough given the talent on the Browns offense.
However, getting to 800 yards seems reachable based on the scheme and what he has done over the last few seasons.
It is really going to depend on his usage since he saw a career-high 97 targets last season.
Who knows if that'll happen again even in the tight end heavy zone-blocking scheme.
Although, if Hooper can get at least 800 yards then that would be a successful season for him.