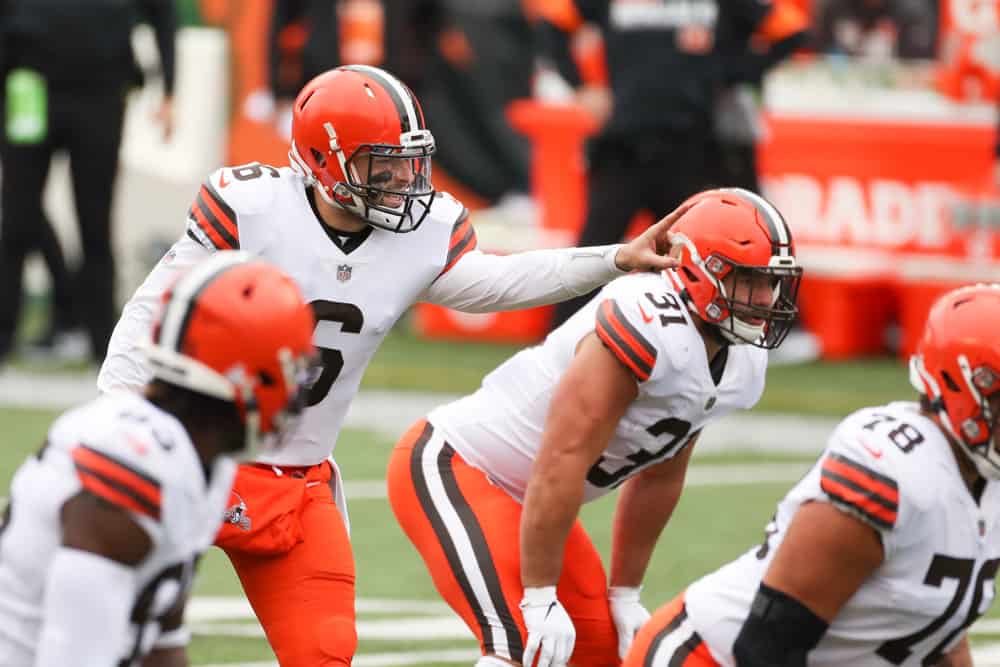 The Cleveland Browns will look to continue their quest towards the playoffs against the NFC East leaders.
Here are three matchups to watch when the Philadelphia Eagles take on the Browns on Sunday.

1.  Eagles Rush Defense vs. Nick Chubb/Kareem Hunt
It's starting to become a weekly theme when we preview matchups that Chubb and Hunt are included.
However, that's what happens when the dynamic running back duo is the main key cogs in your offense.
The Eagles defense has been solid in spurts but allows 133.3 rushing yards per game.
That puts the Eagles rush defense at No. 26 overall in the league.
This is a significant dropoff from a year ago.
The #Eagles are 24th in the league for rushing yards yards allowed this season.

They were third in league for rush defense last year.

— Philly Nation (@Philly__Nation) November 6, 2020
The Browns, led by Chubb and Hunt, are fourth in rushing offense in the NFL with 159.0 rushing yards per game.
The only other teams in front of the Browns include the Patriots, Ravens, and Cardinals.
Those teams feature running quarterbacks in Cam Newton, Lamar Jackson, and Kyler Murray, so that is understandable.
Despite missing three games this season, Chubb appears to be his normal self.
Chubb rushed for 126 yards against the Texans last week and is averaging 6.1 yards per attempt this season.
Look for this to be another exploitable matchup for the Browns rushing attack.

2. Carson Wentz vs. Andrew Sendejo
The Browns safety is currently one of the worst safeties in football.
According to Pro-Football-Reference, Sendejo has allowed the following stats when he is targeted:
Allowed 27 completions on 35 pass attempts (77.1%)
Allowed 436 passing yards
Allowed 12.5 yards per target
5 touchdowns and a 157.9 opposing QB rating
On top of all that, he has seven missed tackles and a missed tackle rate of 13.2%.
Ronnie Harrison ranks 7th among all safeties according to Pro Football Focus.

Karl Joseph ranks 75th of 85. Andrew Sendejo ranks 82nd of 85.

Big gap between the level of safety play on the Browns defense right now.

— Cleveland Vs Everyone (@clevsevery1) November 3, 2020
The Eagles don't have much on the receiving end with Zach Ertz out with an injury.
Even with Ertz, the team was on the bubble of owning the worst receivers in all of football.
Tight end Dallas Goedert and Richard Rodgers are back and will play a role, but this Eagles team is bad.
The question is how bad will Sendejo continue to play?

3. Matt McCrane vs. Philly's Special Teams
This has nothing to do with the Philly special teams and everything to do with the projected Browns kicker.
This matchup is a stretch because Cody Parkey could play on Sunday.
On Tuesday, Parkey was placed on the COVID-19/Reserve list.
However, it was reported that Parkey could be back as soon as Saturday.
#Browns Mike Priefer said they hope Cody Parkey can be cleared for Sunday's game but said if he's unavailable Matt McCrane will be ready to fill in.

— Camryn Justice (@camijustice) November 19, 2020
McCrane has bounced around the Cardinals, Steelers, and Raiders since coming into the league in 2018.
At Kansas State, McCrane converted 133 of 134 extra points from 2014 to 2017.
He also had 57 of 66 field goal attempts and ranks second in Big 12 history and seventh in NCAA history for career field goal percentage (86.4%).
Last year, McCrane was drafted by the New York Guardians in the 2020 XFL Supplemental Draft, but his contract was terminated when the league halted due to the pandemic.
Now, he could be the Browns starter if Parkey is unavailable.
However, McCrane has converted his kicks when given the chance, and the Browns will need every point possible.
Stay tuned to Parkey's status throughout the week.
Game winner for the newest member of the Raiders, Matt McCrane. pic.twitter.com/38UldXYreB

— Evan Groat (@Egroat5) October 1, 2018