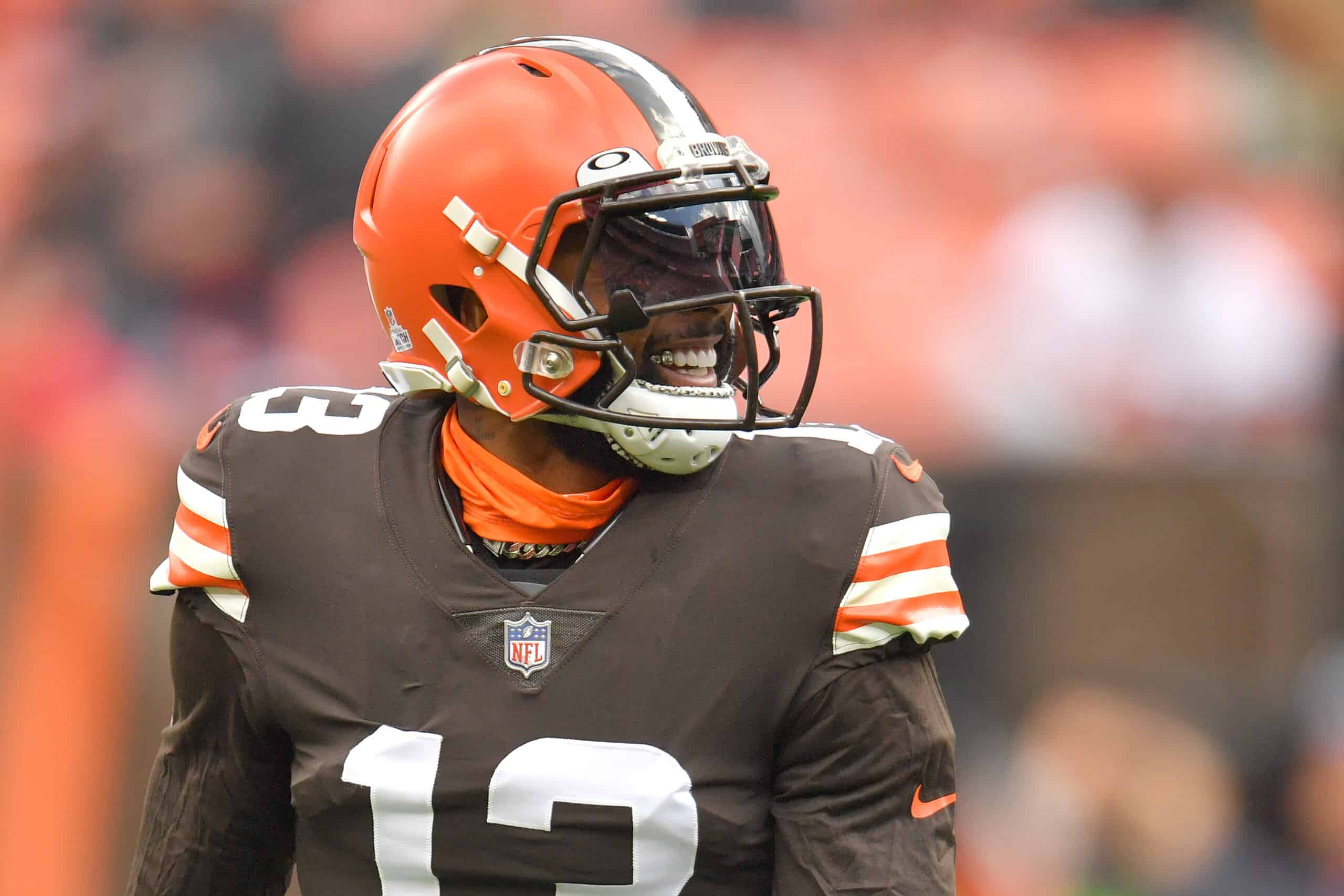 In 2019, the Cleveland Browns thought they were getting a superstar wide receiver who could be a difference maker.
Sadly, after parts of three seasons the Browns have decided to part ways with the three-time Pro Bowl wideout.
Earlier this month, the Browns agreed to part ways with Odell Beckham Jr. and made him a free agent.
Once the Browns finalize the reworked Odell Beckham Jr. contract, they will release him and he will go on waivers, where other teams will have the opportunity to claim him.

But the Browns and OBJ's time together is coming to a rapid end.

— Adam Schefter (@AdamSchefter) November 5, 2021
This was obviously the worst way for this relationship to end.
However, it needed to happen because the two sides were not happy together.
This Browns roster is much better off without OBJ on the team right now.
 1. No More Drama
It has not been an easy last few weeks for the Browns.
Unfortunately, OBJ has made everything about himself and not the team.
Honestly, that's nothing new, but the organization decided they couldn't put up with it anymore.
General manager Andrew Berry claims that Beckham's release was not directly because of the fact OBJ's father posted a viral video that was hurtful to the image of the organization.
#Browns Andrew Berry said the decision to release Odell Beckham Jr. was not necessarily based on the video OBJ's dad posted about Baker Mayfield, but something that went back even further than Tuesday. pic.twitter.com/Fr4Qvy2QJw

— Camryn Justice (@camijustice) November 5, 2021
Regardless, it was obvious that Beckham did not want to be part of the Browns anymore.
Both OBJ and quarterback Baker Mayfield never formed chemistry on the field together.
Finally, OBJ is off the roster and the Browns can change their focus to actually winning football games.
2. More Options On Offense
On paper, the Browns technically got worse by losing the three-time Pro Bowl receiver.
However, Cleveland actually plays much better whenever Beckham isn't on the field.
They put together a tremendous playoff run after OBJ's season-ending ACL injury last season.
The fact of the matter is that OBJ was hurting this offense.
He wanted the offense to run through him and that clearly wasn't working.
Now, the Browns are able to easily spread around the ball and open up their offense.
They don't have to worry about throwing OBJ the ball early in the game because he wants it in his hands.
This offense runs better when they don't have to force it towards a certain player.
3. More Freedom
It was obvious that things between OBJ and the Browns weren't working out.
However, Beckham was still under contract with the team through 2023.
That being said, it was significantly more difficult to move OBJ because of his contract.
Now, Beckham will have the next two seasons terminated and he will become a free agent after the year.
As part of the settlement of the reworked contract before it is terminated, the Browns agreed to remove the final two years of Odell Beckham Jr.'s deal, meaning he now is scheduled to be a free agent after this season, per sources. Beckham had two years left on his deal.

— Adam Schefter (@AdamSchefter) November 5, 2021
This is good for both Beckham and the Browns organization.
Cleveland can focus on bringing in pieces that can actually help their team.
Now, the Browns are rid of him and can get back to focusing on football and building a winning roster.