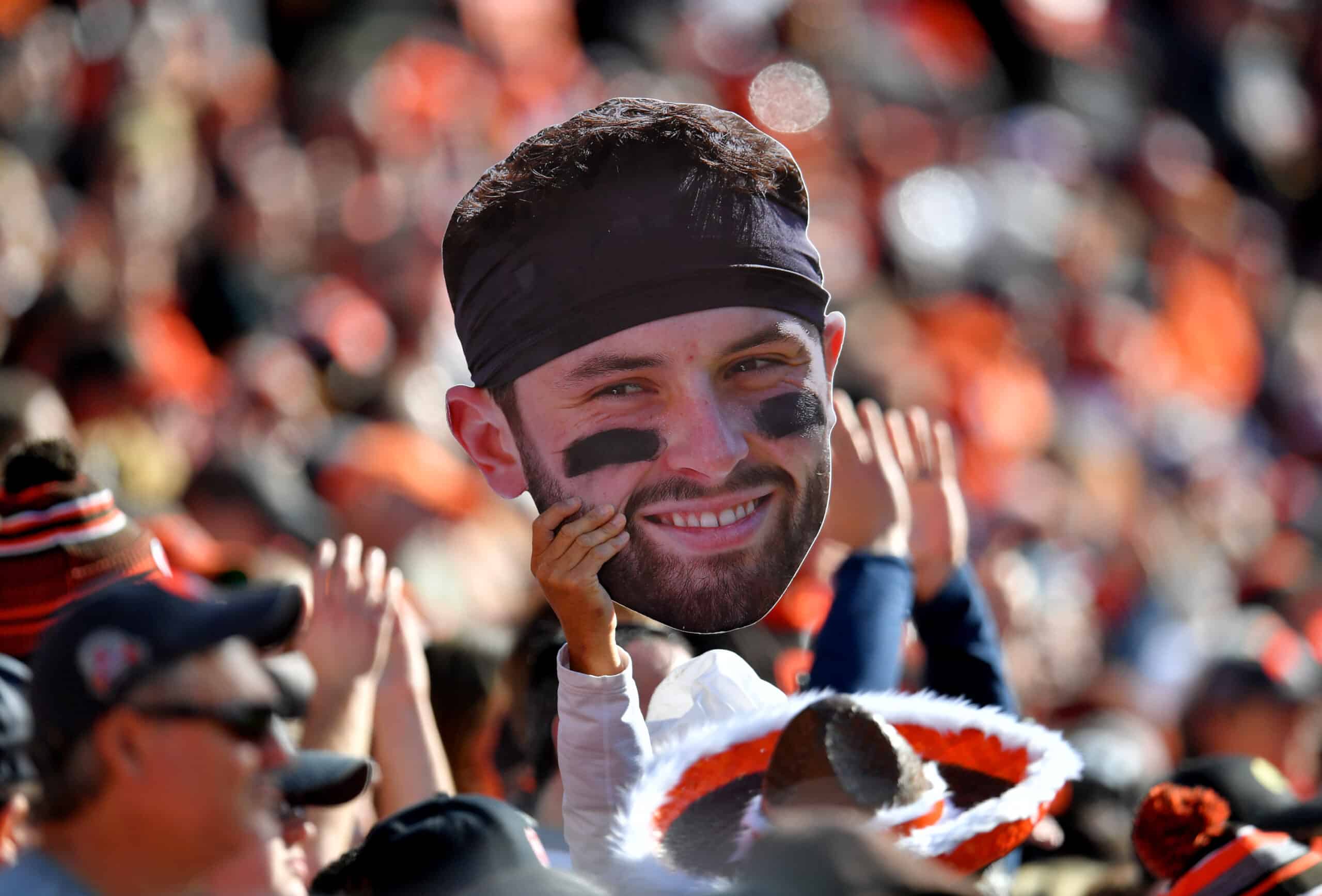 The 2021 Cleveland Browns season has been dominated by Baker Mayfield talk.
To be fair, the talk has persisted for years, but with Mayfield's rookie contract nearing its expiration date, the chatter is getting louder.
What should the Browns do?
Andrew Berry and company have a lot of options and decisions to consider in the offseason.
One option is to bring Mayfield back for the 2022 season.
Here are three reasons why this is a viable option.
1. He Is Under Contract
It is an obvious answer.
Mayfield's fifth-year option has been exercised so he is technically under contract through the end of the 2022 season.
His fifth-year option is valued at $18.8 million.
The business of negotiating extensions a year or more before the player's rookie contract expires has been a tricky one in recent years.
The Eagles paid Carson Wentz top dollar through an extension only to demote him to backup before trading him.
Eagles signed Carson Wentz to a four-year, $128M extension in 2019, and now he's their backup. pic.twitter.com/I4WZv1V7ju

— B/R Gridiron (@brgridiron) December 8, 2020
Jared Goff is another example of an extension gone bad.
2016 NFL Draft QBs:

Jared Goff: signed $134 million extension, is now the weak link on a contending team, may be traded
Carson Wentz: signed $128 million extension, benched, ran coach out of town, may be traded
Dak Prescott: did not sign an extension despite actually being good

— Jeremy Layton (@JeremyLayt0n) January 27, 2021
If an extension is negotiated, timing is critical.
Dallas Cowboys quarterback Dak Prescott's extension happened too late.
"It's just bizarre to me that [the Cowboys] could've signed Dak Prescott for less money and more years a couple years back." @jimrome reacts to the Dak Prescott 4-year, $160M contract extension that includes $126M guaranteed. pic.twitter.com/GYu5sgt5td

— CBS Sports Network (@CBSSportsNet) March 9, 2021
The Cowboys arguably ended up paying more for Prescott than they would have had they negotiated earlier.
Bottom line is the Browns can play Mayfield in 2022 if they are genuinely uncertain about an extension.
2. He Will Be Healthy (Hopefully)
Mayfield is not having a great year in 2021.
He has been roasted by the media and fans alike.
The reality is that he has many injuries, and the first injury was in Week 2.
That being said, we only saw a healthy Mayfield for one game this season.
Is it fair to evaluate his body of work with a 2021 season that was riddled with injuries?
For this reason, the Browns should bring back a healthy Mayfield for 2022.
The injury report for the Browns is going to have to says "Baker Mayfield: every possible injury"

— Donovan W. Mann (@DonovanWMann) November 26, 2021
3. Trade And Draft Options Are Not Viable
Browns Twitter has concocted a lot of scenarios that involve bringing veteran NFL quarterbacks to Cleveland in 2022.
It is not clear the path to acquiring any of these players; it could really be people living in fantasy land.
Aaron Rodgers is one option.
#browns lets start our campaign right now😁 @AaronRodgers12 pic.twitter.com/FiVROwvnbv

— Money Manziel(8-4)👍🏽 (@yedoingtingz) November 29, 2021
Russell Wilson is another.
Should #Browns fans start a Free Russell Wilson campaign? 😂😂

— Tyler Curtain (@CoachCurtain216) November 30, 2021
I feel Ike a lot of #Browns fans need to hear this… Russell Wilson or Aaron Rodgers aren't coming here lol ever. Just end that pipe dream right now. Sheesh.

— Mike (@big_mike9169) November 29, 2021
The point is what could the Browns get and what would they have to give up to get another quarterback.
Would the price be too high?
Is there a quarterback in the draft that would fit into the Browns system?
Maybe there is no viable option in 2022 worth the price.
In that case, Mayfield comes back.
Conclusion
GM Andrew Berry has made it very clear that these five games are what Mayfield, the Browns, and Browns fans should focus on.
No one really knows what the future holds.
There are as many arguments to cut ties with Mayfield in 2022 as there are to keeping him.
For this reason (and many more), I am glad that I do not have Andrew Berry's job.