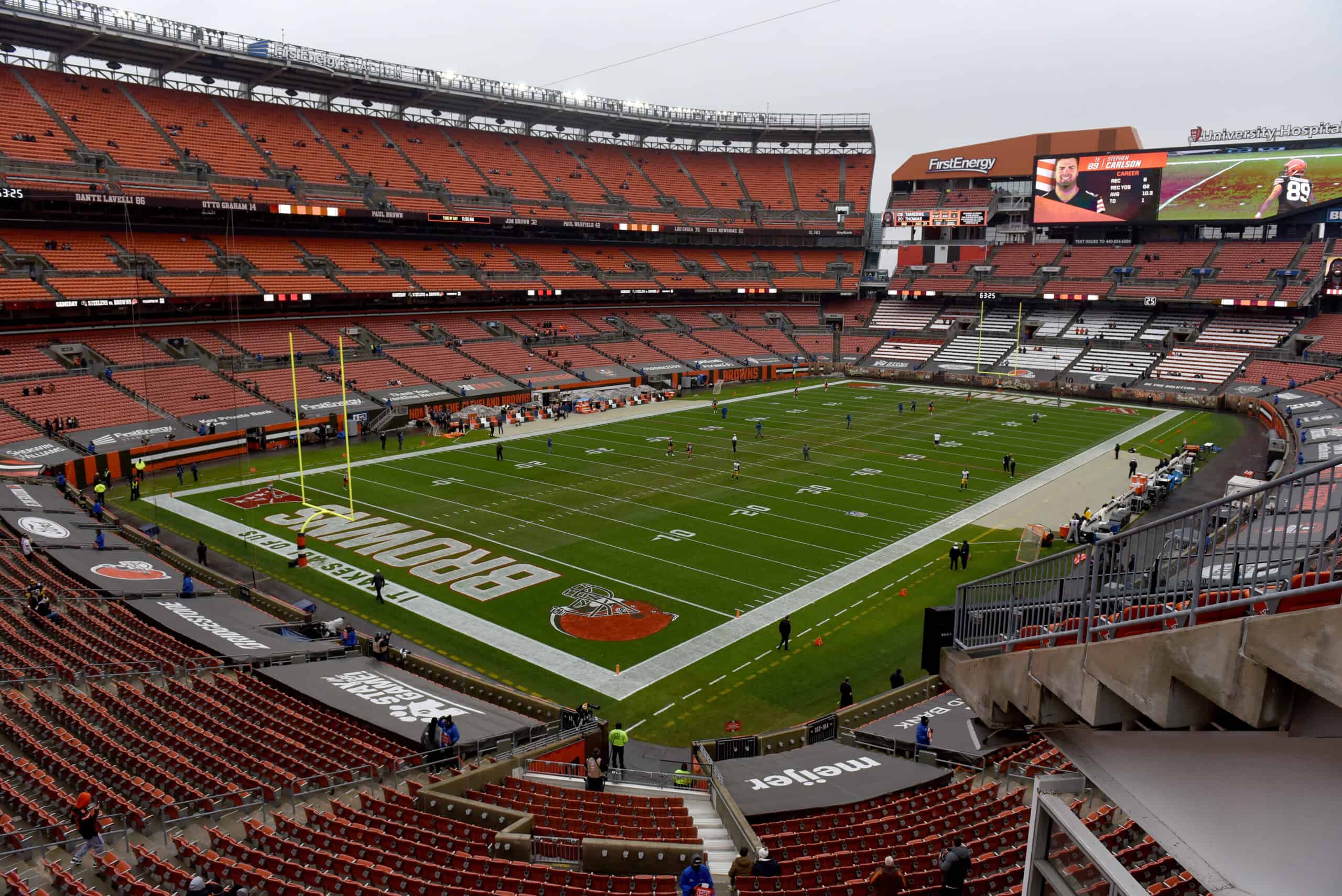 It is rarely a slow news day for the Cleveland Browns.
But the team is on a much needed bye week, and fans on social media are enjoying the respite.
I'm glad we have a bye this week. The Browns need a break, and so do I. Who's with me on that?#Browns #BrownsTwitter pic.twitter.com/L50fbuc8mr

— Jason Hand @ Yard Dawgs Pod (@BrownsHuddle) December 3, 2021
Here are the Browns Nation news and notes for Friday, December 3, 2021.
1. Pro Bowl Voting Continues – Vote For Wyatt Teller Campaign Begins
As previously reported, Myles Garrett is in the top five of all players receiving votes this season.
Joel Bitonio also is the leading vote getter at his position.
Browns social media is making a plea to get voters on the Wyatt Teller train.
We have got to get Wyatt Teller on this. Vote it up #Browns fans!

Vote here – https://t.co/TtzM7OijO3 pic.twitter.com/PYkLrGUhqu

— Michael Killi (@MikeKilli) December 2, 2021
Teller has been a mainstay on the offensive line in 2021 and deserves Pro Bowl recognition.
2. This Day In Browns History – December 3, 2000
This is a memorable event for all of the wrong reasons.
21 years ago, rookie quarterback Spergon Wynn made his NFL debut with a 48-0 loss to the Jacksonville Jaguars.
December 3, 2000: Spergon Wynn Era Begins🏈#Browns rookie QB makes 1st start of career in 48-0 L to #DUUUVAL which tied CLE record for worst margin of loss ever. Offense is offensive-53 yds total, never made it past 50 yd line. Just know #Browns fans – it could be worse! #Yikes pic.twitter.com/UeGKUF4yTr

— On This Day: Cleveland Sports (@CityfanC) December 3, 2021
Wynn's NFL career consisted of appearances in 10 games with 3 as the starter.
He finished 0-3 with 1 touchdown pass and 7 interceptions.
3. Week 13 Is My Cause My Cleats Weekend
Despite the Browns being on bye, players are participating in the annual My Cause, My Cleats initiative.
Though they are not wearing the cleats to play this weekend, cleats were created to be auctioned to raise money for the players' charities.
Participating players include Joel Bitonio, Jamie Gillan, Jarvis Landry, Austin Hooper, Andy Janovich, Johnny Stanton, Denzel Ward, Nick Mullens, Ronnie Harrison, Anthony Walker, and Mack Wilson.
.@sq_customs did an amazing job with my MCMC cleats. After our week 14 game against the Ravens, these cleats will go up for auction, all benefits going towards @AthleteAlly and their fight for LGBTQIA+ equality in sports. pic.twitter.com/pPRgkWKQfx

— Johnny Stanton (@johnnystantoniv) December 2, 2021
4. AFC North Standings
The Baltimore Ravens take on the Pittsburgh Steelers in Week 13 so the AFC North standings will likely get even tighter after that game regardless of who wins or loses.
Lamar Jackson threw 4️⃣ interceptions tonight against the Browns and still won.

Current AFC North standings after Week 12:

◻️ Ravens (8-3)
◻️ Bengals (7-4)
◻️ Browns (6-6)
◻️ Steelers (5-5) pic.twitter.com/QUMrfcf3qH

— The Athletic (@TheAthletic) November 29, 2021
The Cincinnati Bengals have an interesting game.
They host the 6-5 Los Angeles Chargers.
It could be fun to watch Justin Herbert and Joe Burrow play against each other.
Happy Friday Browns Fans!